Awesome
2 Year Old Hears For The First Time – Mom Starts Crying And The Girls Response Is Too Cute
I will never get tired of seeing these types of videos!
There are few things in life that will make me cry faster than watching a toddler or baby hear for the very first time.
It's hard to explain, but I'm sure you know what I mean.
There is just something so special about seeing the very first time their brain is experiencing sound, especially the sound of someone they know and love.
Something we take for granted daily.
Which brings us to this video…
Teyana Gladden is an ADORABLE little two-year-old from South Carolina. She was born with significant hearing loss in both ears.
According to tests, she could only ever hear muffled sounds, almost as if everyone was speaking underwater.
She was fitted for her very first hearing aid (and one for her teddy bear too!)
Watch below as she hears her own voice for the very first time…
Her mom instantly begins to cry and that's when little Teyana says the CUTEST THING EVER!
"It's OK Mama!"
Watch and enjoy…and if you're like me – cry your eyes out. We could all use a bit more positivity on the Newsfeed!]
Turn up your volume!
Please share below if you enjoyed!
I mean just look at this FACE – she is too adorable…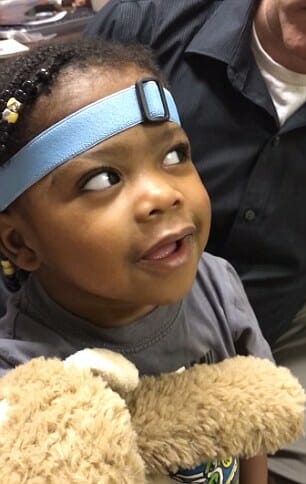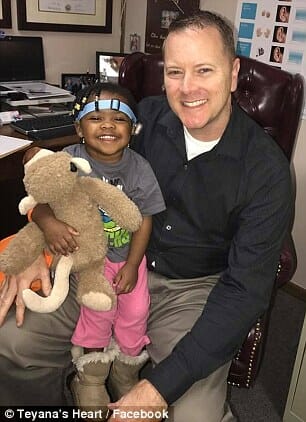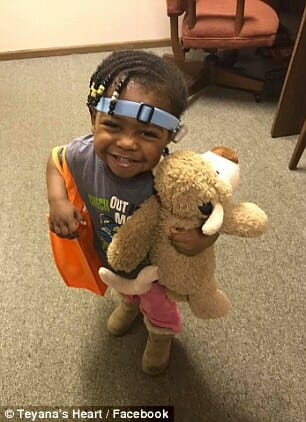 Source: Daily Mail