Health
Feeble 95-Year-Old Vet Is Having Trouble With His Daily Walk. Then His Neighbors Get A Genius Idea
Living in a neighborhood where everyone knows your name has its advantages.
Sure, some people may stick their noses into your business too much every now and again, but that's part of the neighborly charm.
For one retiree, he's developed a walk through his neighborhood that has taken on a special allure of its own.
Harvey Dierf loves to walk, and he's covered the same 1-mile route twice a day for the last 65 years. Yes, 65 years.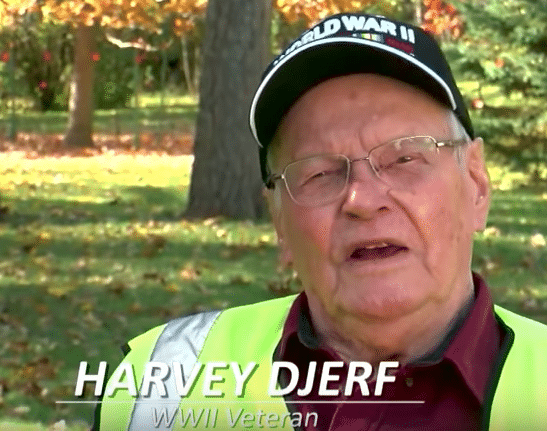 Dierf, 95, is a retired biology teacher and World War II veteran and he obviously has a lot of life left in him.
He's walked enough miles over decades to give a Fit Bit fits!
Dierf said he doesn't know what he'd do without his routine because he's kind of an antsy soul. Also, is wife suffered a stroke a year ago, and is confined to a nursing home.
He believes hanging out with his Plymouth, Minnesota, neighbors is a great way to pass time.
But those twice-daily walks are wearing on Dierf after all these years…
Thankfully, his attentive neighbors noticed his less than peppy pace, and devised an option for him:
Neighbors along his path set out chairs at various points so he could sit, chat and rest along his route.
Talk about the sweetest gesture EVER!
Neighbors enjoy Dierf's excursions because they say he's fun to talk with and he's a great inspiration.
"They say when they see Harvey go by twice a day, they figured they should get out and walk themselves," Dierf told a television station.

"So maybe I'm having a good effect on some people."
So why aren't you getting your lethargic behind out of your chair and taking a neighborly walk already?
If you need more of a boost, watch Dierf here:
Source: Good News Network