Animals
Tiny Creature Washes Up On Shore, Clinging To Life. Curious Couple Inches Closer…
All sorts of things wash up on shores around the world.
Most of it, unfortunately, is junk or debris; and if we see it, we should probably do our little part to help beautify earth's beaches.
Then there are times when something entirely unexpected washes up on shore…and it's moving!
Dirk and Lori Morgan, owners of Morgan's Jungle Lodge and Morgan's Canoe & Outdoor Adventures, were exploring Costa Rica's Peninsula Beach after high tide.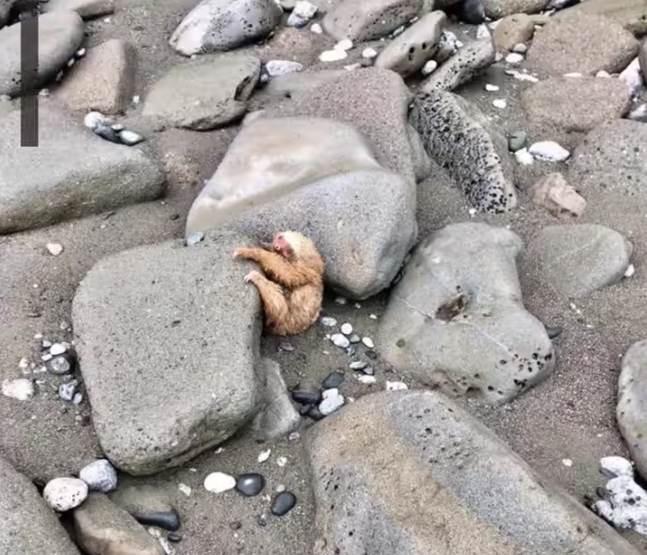 That's when they spotted a small furry animal clinging to the rocks. It was barely moving and it didn't make any noise…what was it?
At first, the Morgans thought it might be a cat or a dog, perhaps abandoned by the owner and left to fend for itself on the rough beach.
But when the couple cautiously stepped closer, they realized it was an animal they never would've predicted to find near the ocean:
A young two-toed sloth!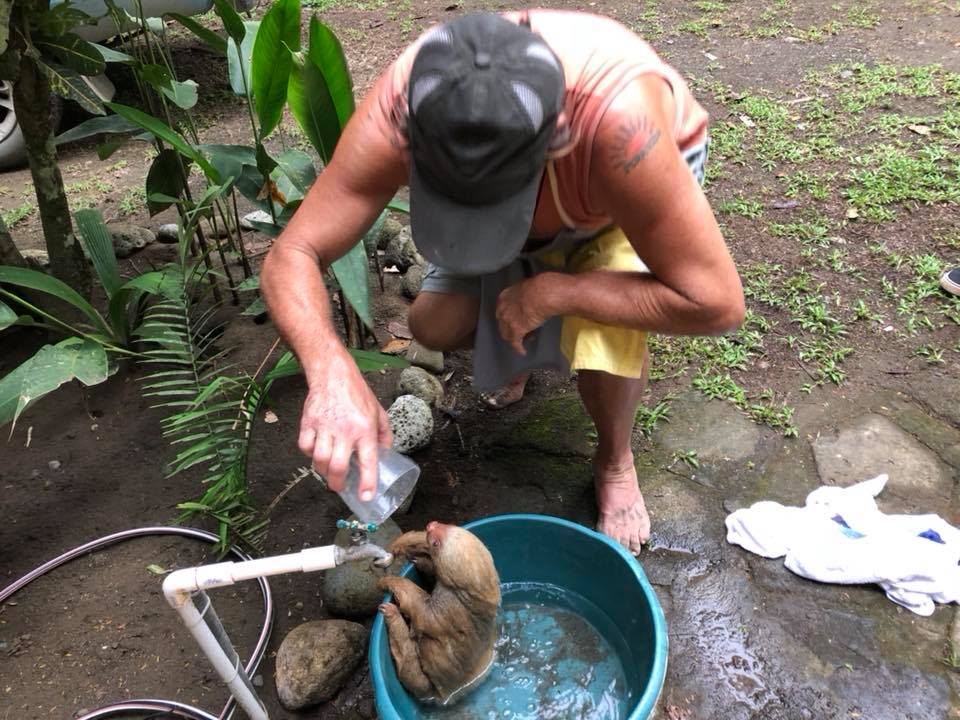 The poor little guy was hanging on for dear life; it had barely managed to survive high tide and likely wouldn't survive another.
Furthermore, knowing there were plenty of stray dogs wandering around that might be hungry, the Morgans figured they should get the sloth to safety ASAP.
So, they carefully picked him up, rinsed him clean of all the salt water, and wrapped him up in a blanket to keep him warm.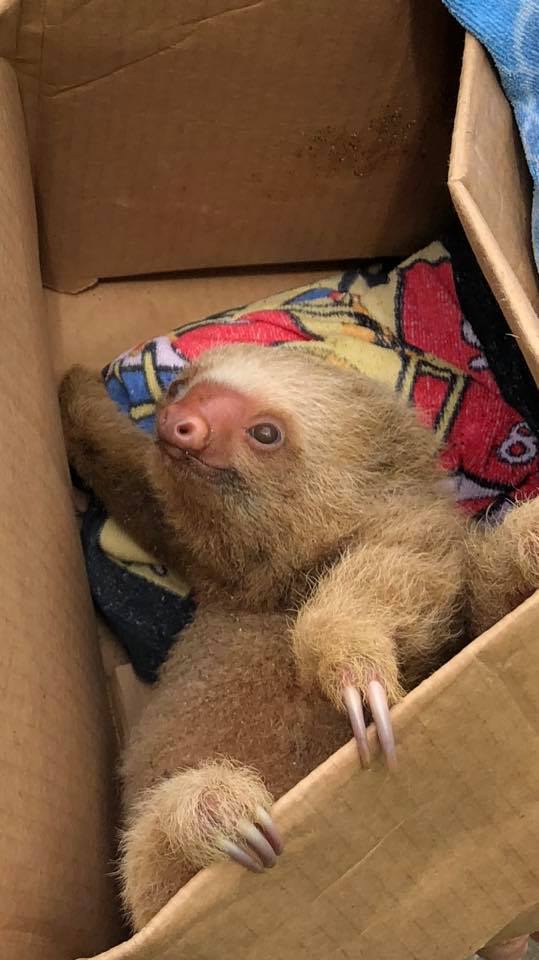 Afterward, they whisked him off to a nearby animal rescue where he'll get some treatment, and doctors will determine if he's healthy enough to return to the wild.
Nobody really knows how the sloth got out to the beach (or why), but we're certainly relieved the Morgans found him.
The high seas are no place for such an animal! He belongs back in his natural habitat where he can thrive, so big thanks to the compassionate couple! 🙂
Source: The Animal Rescue Site