Animals
Blind Dog Abandoned On Street Corner – Rescuer Spots A Note On The Pup's Collar
A Good Samaritan spots a small schnauzer-poodle mix on the street.
The poor thing looks sad and beaten … it seems as if he was abandoned on a hot Virginia street corner with nothing to eat or drink.
The Good Samaritan gets a little closer and sees that the animal is scared and a little confused.
Worse still, he can't move because someone has tied him to a pole with his leash!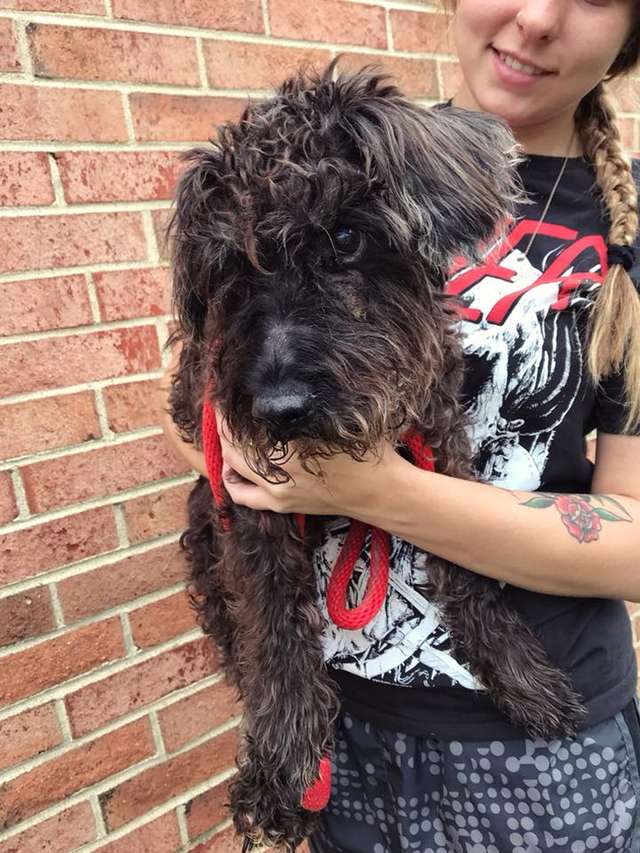 Yes, it's a very sad situation, so this concerned pedestrian quickly calls Richmond Animal Care and Control (RACC).
Animal control officers are on the scene in minutes, and they're immediately grateful that the Good Samaritan called. Said RACC director Christie Chipps Peters:
"We're grateful someone saw him and called us, so he didn't have to stay tied to a pole for a day and a half."
Then one of the rescuers noticed a small piece of cardboard attached to the pup's collar…
Someone had written the following words on it in black marker: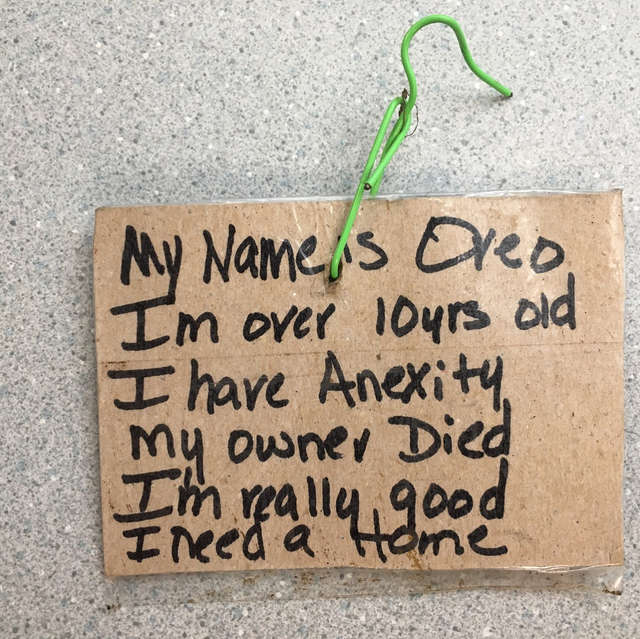 "My name is Oreo. I'm over 10 years old. I have anxiety.

My owner died. I'm really good. I need a home."
How heartbreaking is that?
And to top it all off, poor Oreo is going deaf and blind, which explains his fear and nervousness. All alone and handicapped … you'd be frightened, too!
Said Peters:
"He's been nervous the whole time, really.

When you hold him he starts to settle down a little bit."
The good news is that once rescuers get Oreo back to the shelter, he immediately seems to calm down.
The shelter workers create a consistent environment for the aging pooch, and they make sure he's as comfortable as humanly possible.
These people really work hard to make sure innocent animals are treated with care and respect; they deserve our applause!
"We're just trying to make the best of that situation for him," Peters added, "and hope he will find his peace in his forever home."
At first, it proved a challenge to find a good home for Oreo; willing adopters would say they were interested online, but then never show up at the shelter.
Finally, at long last, it happened:
The shelter got a message from a northern Virginia resident, Linda Snyder, and she really wanted Oreo to become part of her family.
"There was just something special about this dog that made her want to open [her] home to him.

She said that if he can spend the rest of his golden years walking around her 5 acres in Fredericksburg it will be the best."
And now?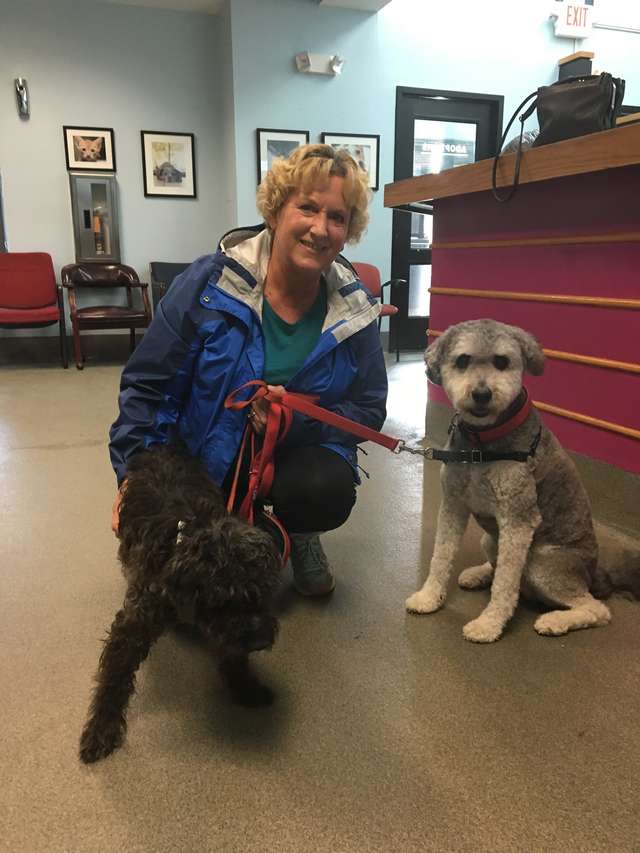 Yup, Oreo has a brand new home and he even has a new canine brother, Ollie!
What a turnaround! Can you imagine being left to starve on a street corner with nothing but a note?
Well, animal rescuers see it every day. And they've managed to turn many lives around … lives like Oreo's!
Source: The Dodo