Animals
Pup Stares Down The Driveway, Refusing To Budge – Owner Looks And Rushes To Dial 911
A Great Dane named Sadie wouldn't move.
Her owner, Rob Jerry, had just taken Sadie out for her morning walk, which the active pooch usually loves.
But Sadie just kept staring down the driveway, and she wouldn't come when Jerry called.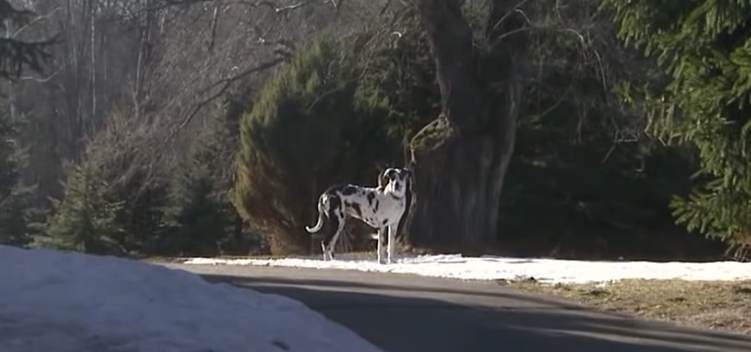 That's when Sadie's owner followed his pet's gaze … and he couldn't believe what he saw!
From a distance, it looked like a hurt deer lying in the driveway.
"I thought that's what she was just sitting there looking at," Jerry said.

"And then I listened for a couple seconds and I could hear that it wasn't a grunt it was a 'help.'"
Then he got a little closer and realized with a shock:
It was his 89-year-old neighbor, Albert Larson!
The elderly man had fallen on his way to get the morning paper, and the fall had resulted in a broken hip.
That's what Sadie had spotted and the instant Jerry saw the desperate man, he rushed inside to call 911.
As it turns out, Larson had been lying on the frozen driveway for some time; he'd tried to crawl back to his house, but he'd run out of energy.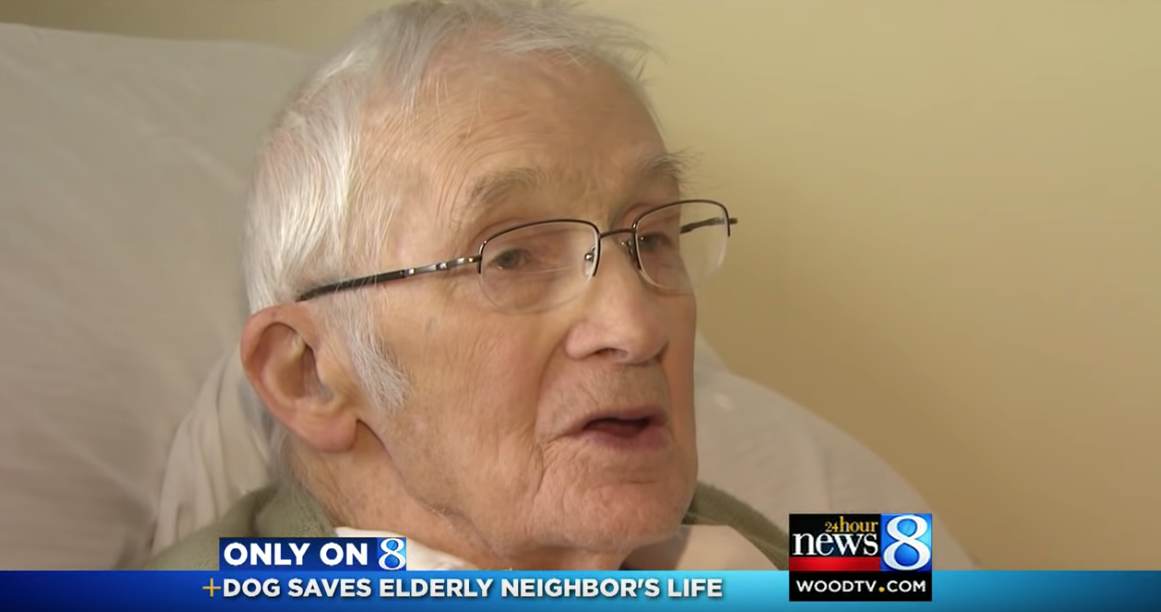 Worse still, he'd become stuck to the ice! What an awful situation for an 89-year-old individual!
Well, as Jerry was inside making the life-saving phone call, Sadie held vigil by the injured neighbor's side.
This is one loyal pooch that wasn't about to let anything bad happen!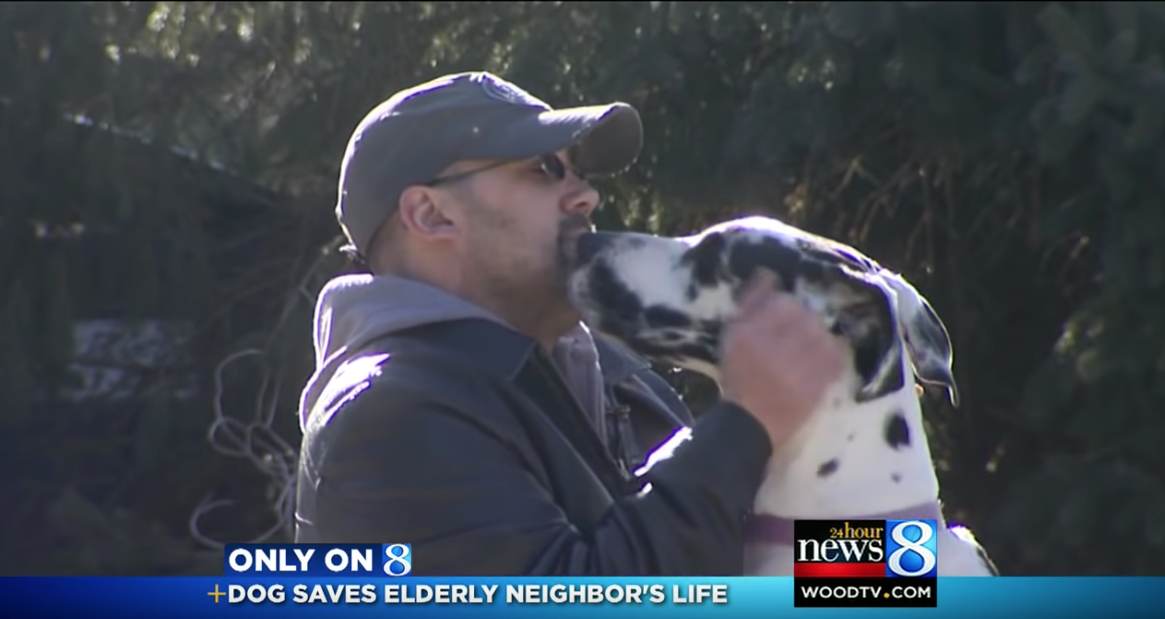 Sadie absolutely didn't budge from Larson's side while help was on the way. She was the protector!
And now, after Larson recovers from his harrowing experience, he and his wife will be able to celebrate their 69th wedding anniversary.
All thanks to one of mankind's best friends … they just keep proving how important they are, don't they? 😉
Source: NTD.TV