Animals
Filthy Abandoned Puppies Seem Glued To The Ground. When Rescuers See Why, They're In Tears
Animal rescuers see all sorts of awful things.
From disgusting examples of abuse and negligence to terrifying circumstances inflicted by Mother Nature, so many innocent animals suffer every day.
That's why rescuers are rarely surprised by any given situation. It's all just part of the job.
But when the team at Animal Aid Unlimited arrived at a particularly gut-wrenching scene, it was all they could do to keep from sobbing like babies…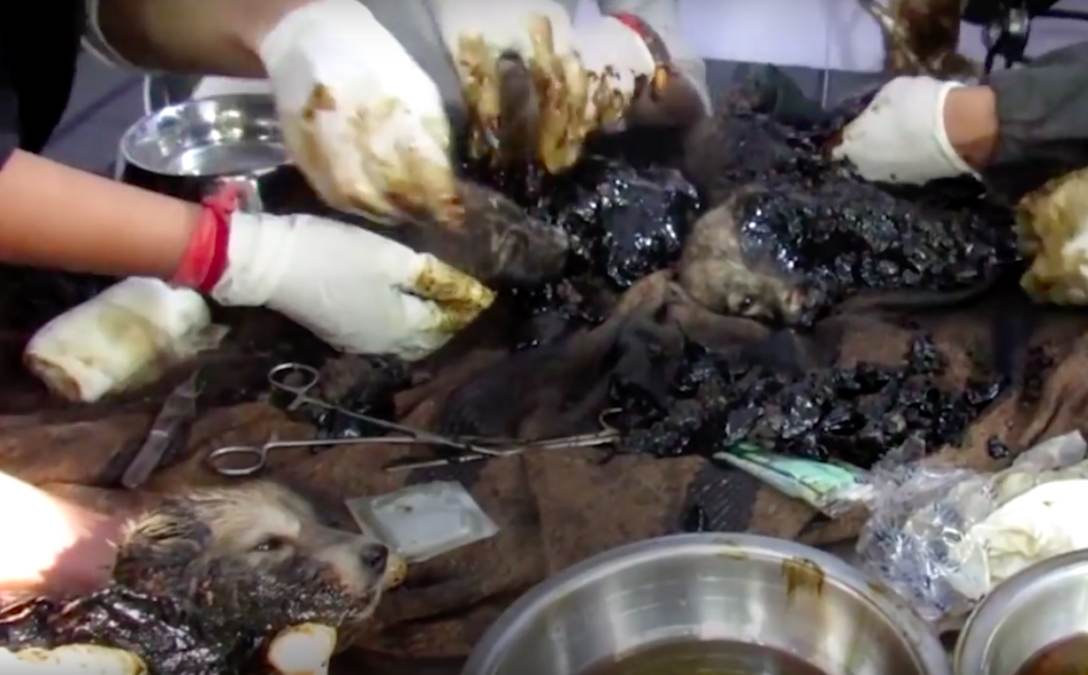 They'd all seen injured and abandoned puppies before, of course. Again, it's part of the job.
But they never expected to find three filthy puppies who kept crying out for help, and apparently couldn't stand up. In fact, they couldn't even move.
Covered in black gunk and obviously abandoned, the pups were in desperate need of assistance, so the team closed in fast.
That's when they realized: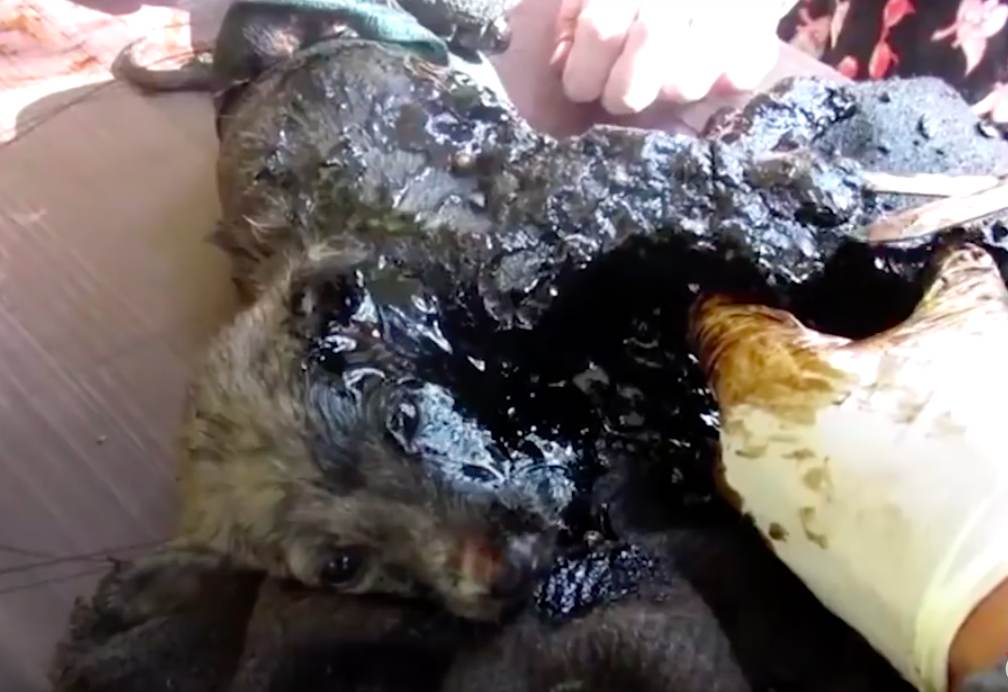 The little furry tykes were stuck in a pool of tar! That's why they were in fact glued to the ground, and couldn't move at all.
Rescuers first tried peeling them free but that just wasn't going to happen, so they devised a better plan:
They began taking entire chunks of the ground beneath the puppies, so they could take it all back to headquarters and safely remove the furry infants there.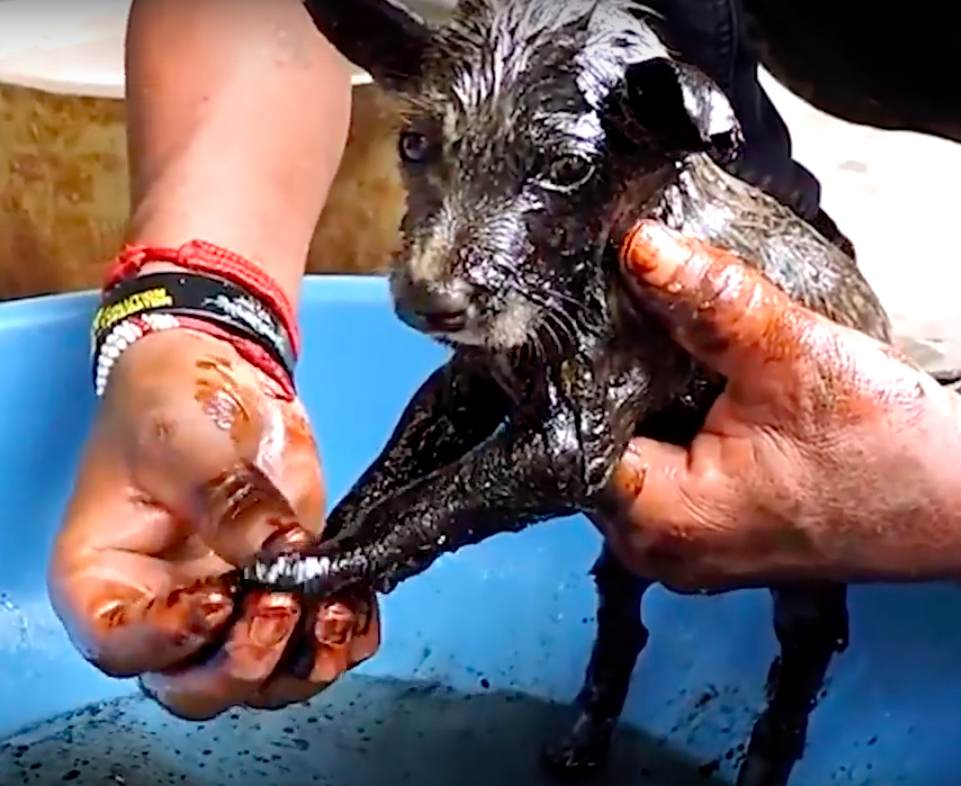 The rescuers knew they had to work fast; they had no idea how long the pups had been there, and they knew the babies needed water and food. And they needed that tar off!
They first let the tar soften, which took over two hours, but the determined team was finally able to remove all the black goo.
After that, they spent three days giving the puppies oil massages and baths to get the remainder of the tar, and ensure the newborn canines were healthy and ready to tackle the world.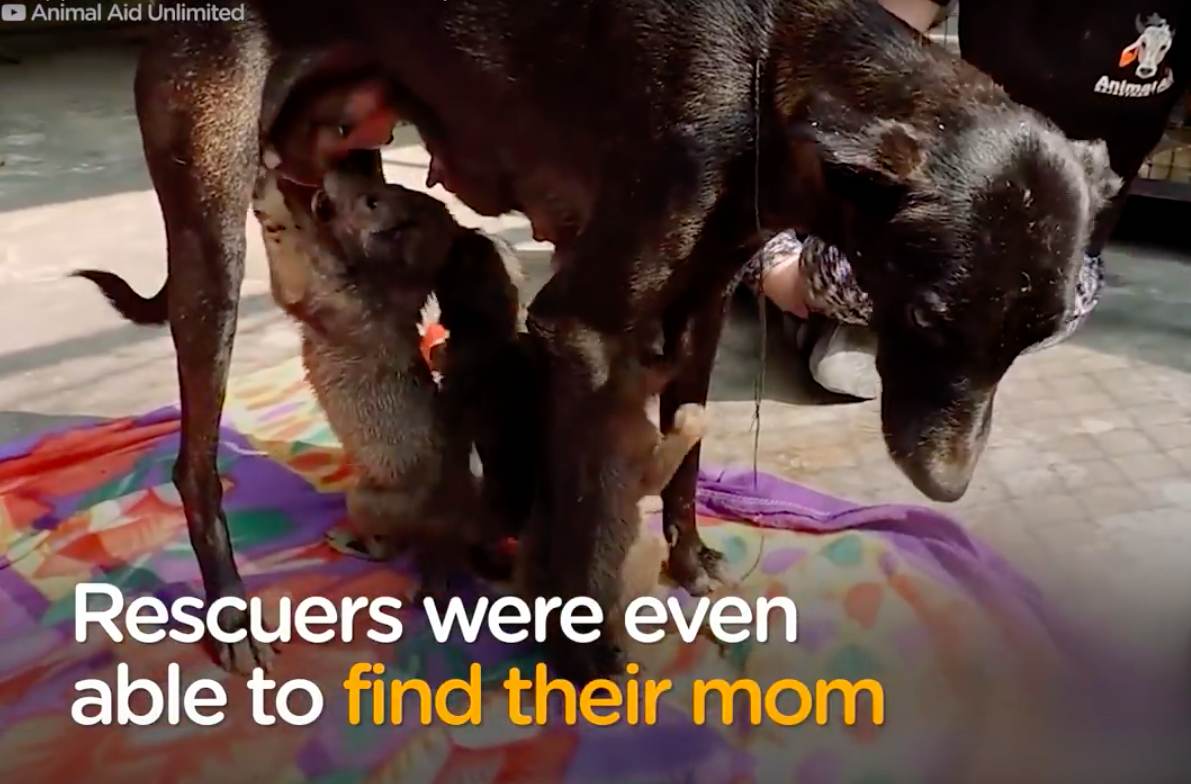 The good news is that everything worked out, and all three are alive and happy. But that's not even the best news.
No, the best news is that rescuers were able to find mom and dad! That's right, they were able to reunite the puppies with their parents, which must've been a sight to see.
The whole episode is so incredible and heartwarming, and it's well worth seeing:
Source: Animal Rescue Site