Animals
Anxious Cow Gets A Man's Attention – Seconds Later, He Realizes She Wants Him To Follow
When a man named Dave went out for a drive in Millbrook, Ontario, he didn't expect he'd be a hero at the end of the day.
It all began when Dave pulled over near a bright, sun-splashed field to enjoy the view. A group of cows grazed lazily nearby.
Then something strange happened: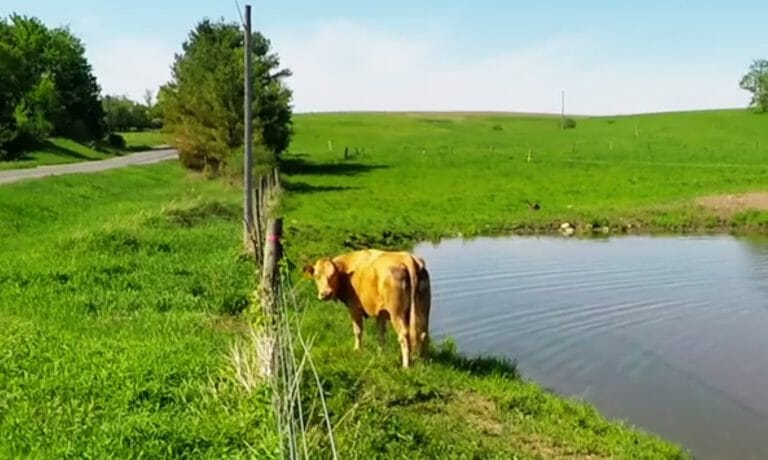 One of the cows appeared anxious and for some reason, she kept trying to get Dave's attention.
The cow was mooing and scraping the dirt, and often looking in Dave's direction, as if to say, "Come over and see!"
But why would a cow want a human to follow her? Cows aren't exactly known for being especially social, after all.
Well, Dave was definitely curious. And there really did seem to be something amiss … that's when Dave decided he'd follow the cow.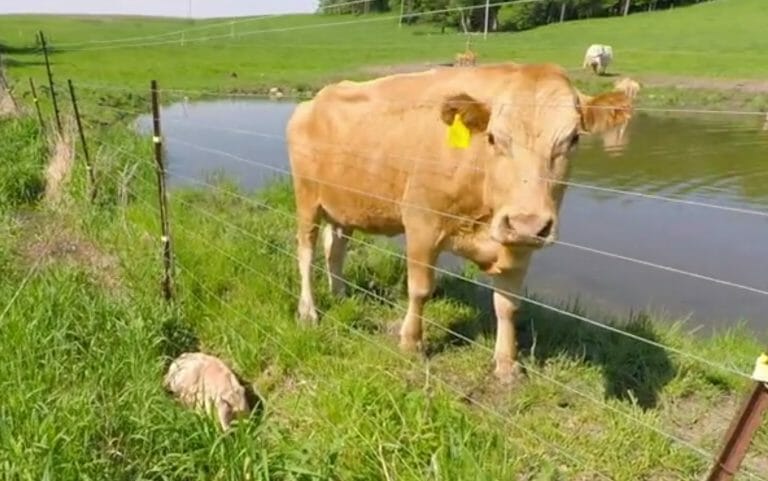 And boy, was he glad he did!
He followed the nervous cow to a wire fence, and that's where she leaned down to sniff at something…
It was a newborn calf!
And obviously, the poor little guy wasn't in good condition. The calf appeared to be severely dehydrated and worse still, the fresh umbilical cord was still attached.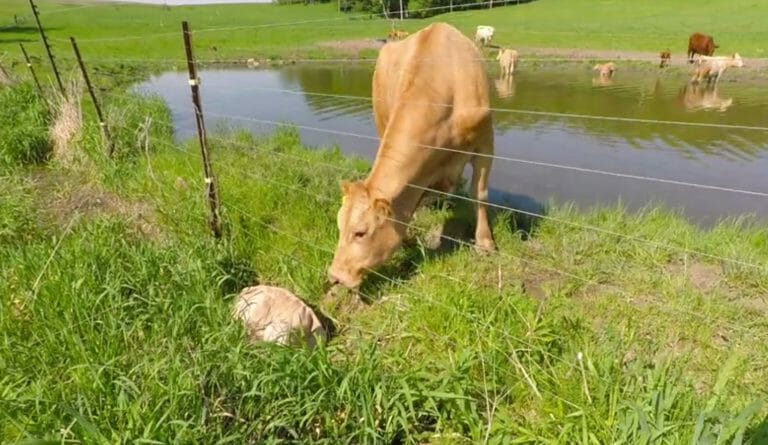 This was a very new baby, of course, and she was in desperate need of assistance. But there was another problem:
The fence was electrified! Dave would have to brave that fence if he wanted to help the struggling newborn.
He took the chance and unfortunately, he got shocked a few times … but he wasn't to be deterred!
He was able to extricate the frightened and ailing newborn and the mother cow – later named Flo – was so happy to get her baby back!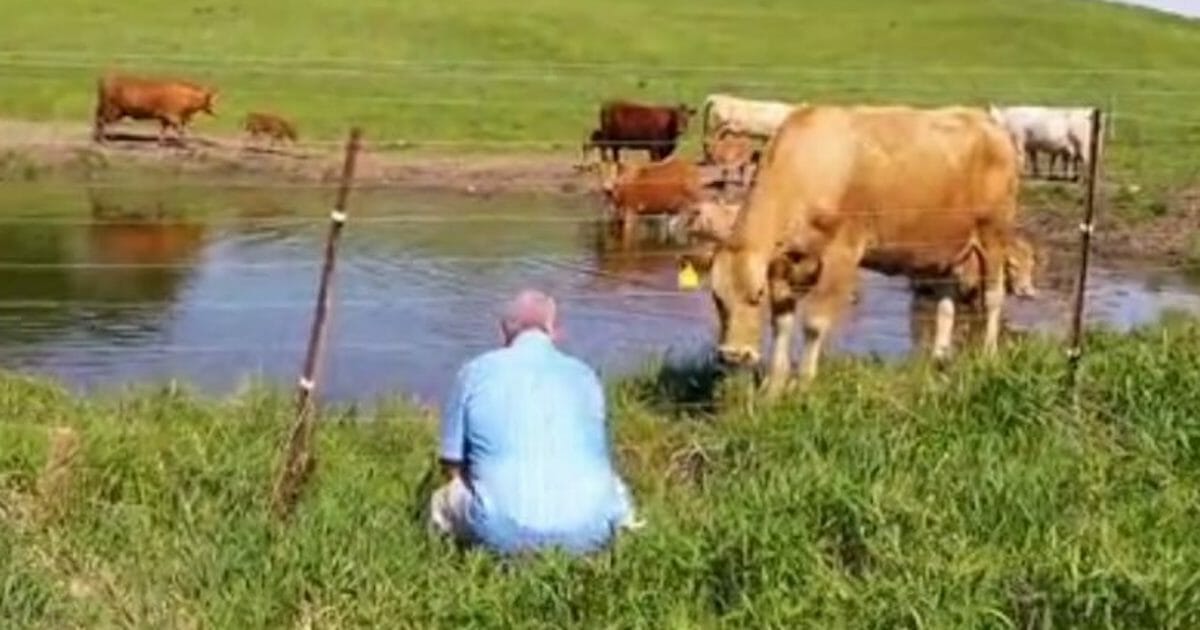 It wasn't long before the calf was in much better condition, and it was clear she was going to be just fine.
At long last, Flo was back with her brand new child, and Dave had successfully played the role of surprise hero!
Talk about spicing up a boring ol' drive in the country! 😀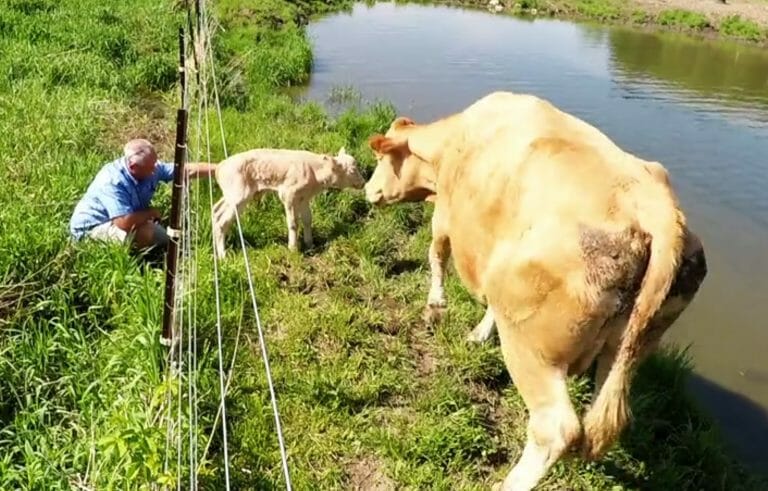 Source: Honest to Paws