Animals
Anxious Dog Leads Owner To A Pond. Her Heart Stops When She Sees A Dark Figure
When Abby's pretty pit bull started acting strangely, she knew something was up.
Bruce is a good dog and doesn't normally act anxious, or make a lot of noise. But one cold morning, Bruce was definitely agitated for some reason.
Abby was just sitting down to watch an episode of Batman, "as most 28-year-olds do," when her 5-year-old pet began whimpering at the door.
"Bruce sat at the front door whining and sniffing, which I thought weird and annoying, as he usually goes out back," she wrote on Instagram.
At first, Abby thought Bruce was just having an off morning. But the anxious pooch just wouldn't stop. Added Abby:
"He was scratching at the windows, and I was like 'Bruce, stop, we rent this place.
He kept scratching, sniffing under the door. Then he barked, and he never barks, so I knew something was going on."
So, she got up and let Bruce out, and the dog immediately bolted towards a small pond that sits near the house.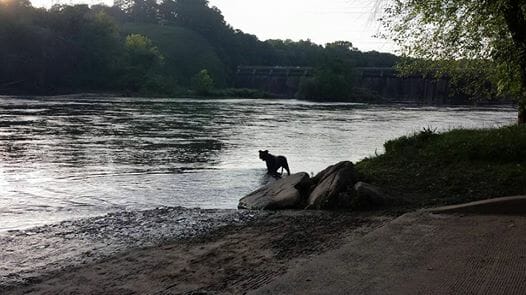 Obviously, he thought there was something of great importance out there, so a concerned Abby moved to follow.
What had Bruce found?
Incredibly, the dog zeroed in on a dark figure standing knee-deep in the pond; it was a half-naked and clearly confused elderly woman.
"She was standing two or three feet down, up to her knees in the water," said Abby.
She was trembling, confused, and scared."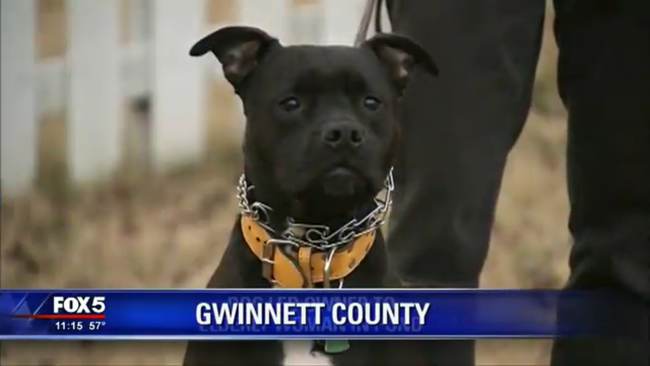 The poor woman didn't seem to know who or where she was, so Abby quickly bundled her up in a blanket and ran for help.
She called the police and an ambulance and it wasn't long before paramedics were on the scene. The police contacted the lost woman's family as well.
Everyone thanked Abby for what she did, but the proud dog owner knew exactly who was responsible for saving that woman:
Bruce!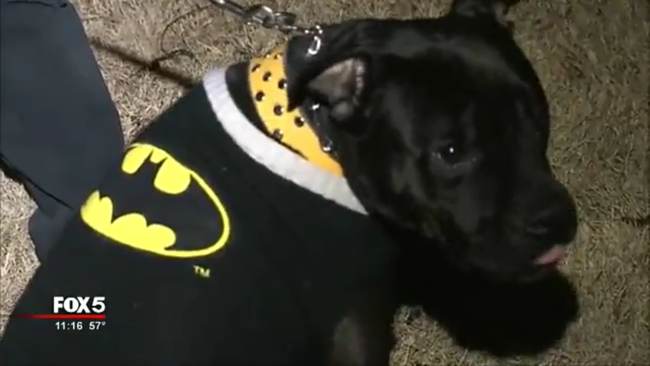 "Without Bruce, I would have never known she was out there.
If I hadn't gone out there, I don't know what would have happened. I don't know if she knew how to swim. She could have drowned."
Absolutely! Dogs are incredible creatures and when the chips are down, you can always expect a four-legged friend to help! 🙂
Oh, and this story reminds us that pit bulls are often misunderstood, and can make for unbelievable pets and protectors.
Don't forget that, fellow animal lovers!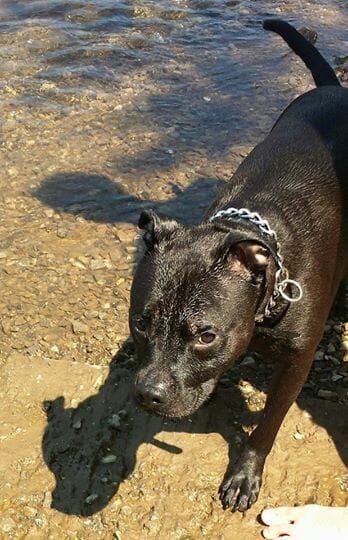 Source: NTD.TV