Animals
Adorable Baby Refuses To Go To Sleep, But Big Mamma Cat Has An Ingenious Solution
Sometimes, kids just don't want to go to sleep.
Even if the parent knows the child needs rest, even if that child is indeed tired, the toddler doesn't always want to comply.
And if they're dead-set against the idea of bedtime, chances are, they just aren't going to lie down.
Parents or guardians don't have many answers; most times, they just have to deal with the fact and later, they have to deal with an overtired child.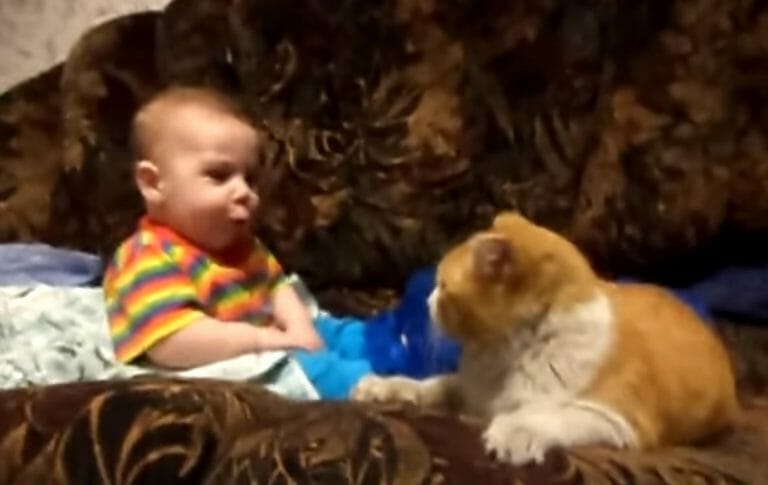 Then again, these frustrated caretakers could just take the cue of one particularly strict family pet.
It was late and this adorable baby boy was up way past his bedtime. Problem was, he didn't appear to be very tired.
Sitting next to him was the family cat, which isn't exactly abnormal. Pets often love babies and want to be around them quite often.
But this furry friend wasn't just hanging around for companionship; she was playing the strict mamma!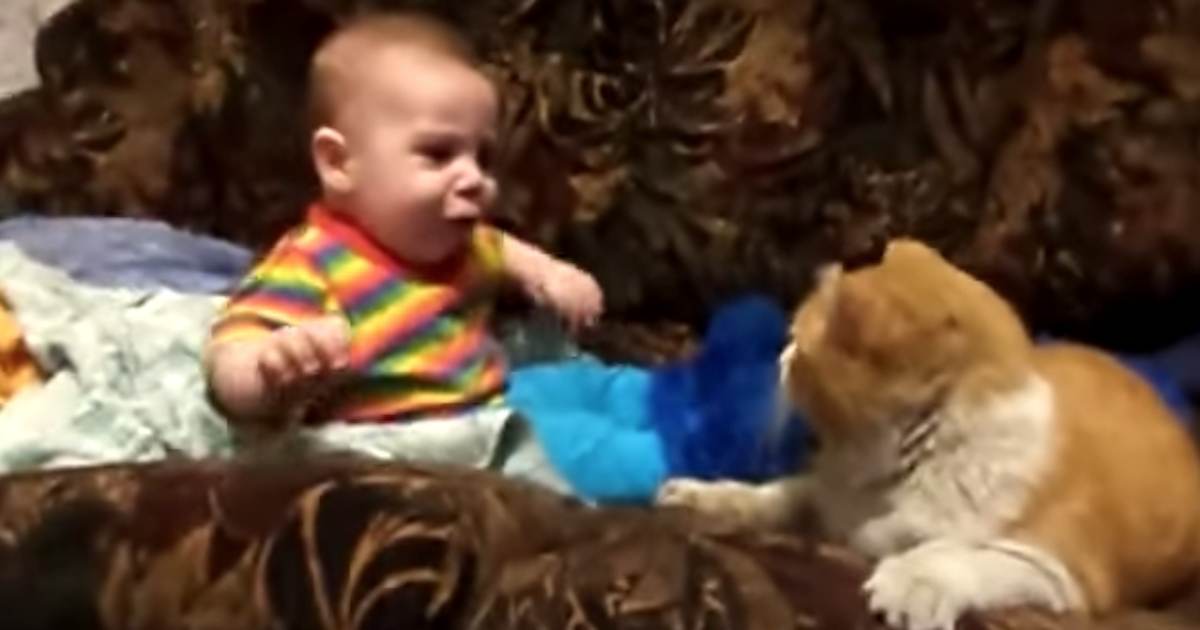 So, when the toddler tried to play with kitty, kitty had just one answer…and it's one of the coolest, most adorable things you'll ever see.
At first, the cat just assumes the child will lie back down and go to sleep, but when it becomes clear the little boy wants to play around, the cat gets right up in his face…
Down you go! You will sleep NOW!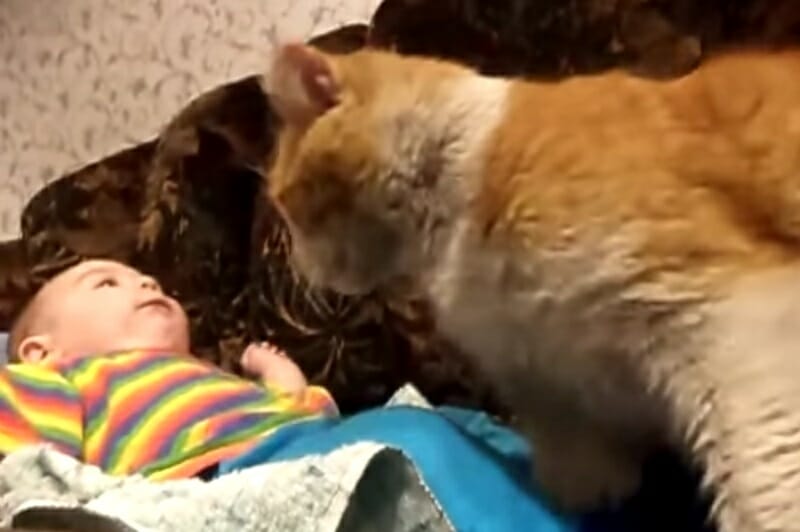 Can you imagine if you could actually train a family pet to do this?
Sure, it seems a little scary but the little boy doesn't seem afraid at all, and it's unlikely the cat is going to hurt him.
This is more like a, "you're going to lie down and sleep because I SAY so" situation, and frankly, it's a riot.
The best part is that when the boy goes down, the cat does his best to keep him down!
It's just hysterical. 😀
Source: Honest to Paws