Animals
Homeless ChiChi Is Paralyzed With Fear When A Rescuer Kneels And Opens Her Hand
When you're alone on the streets, you learn to distrust everything and everyone. This is how homeless animals survive, unfortunately.
And if you happen to be very small, fear is a very big part of your life.
One tiny Chihuahua wandered the lonely streets, fighting for scraps of food and becoming more and more terrified of humans.
So, when Hope for Paws got a call about the frightened little girl, rescuers knew that corralling the scared pup was going to be a challenge.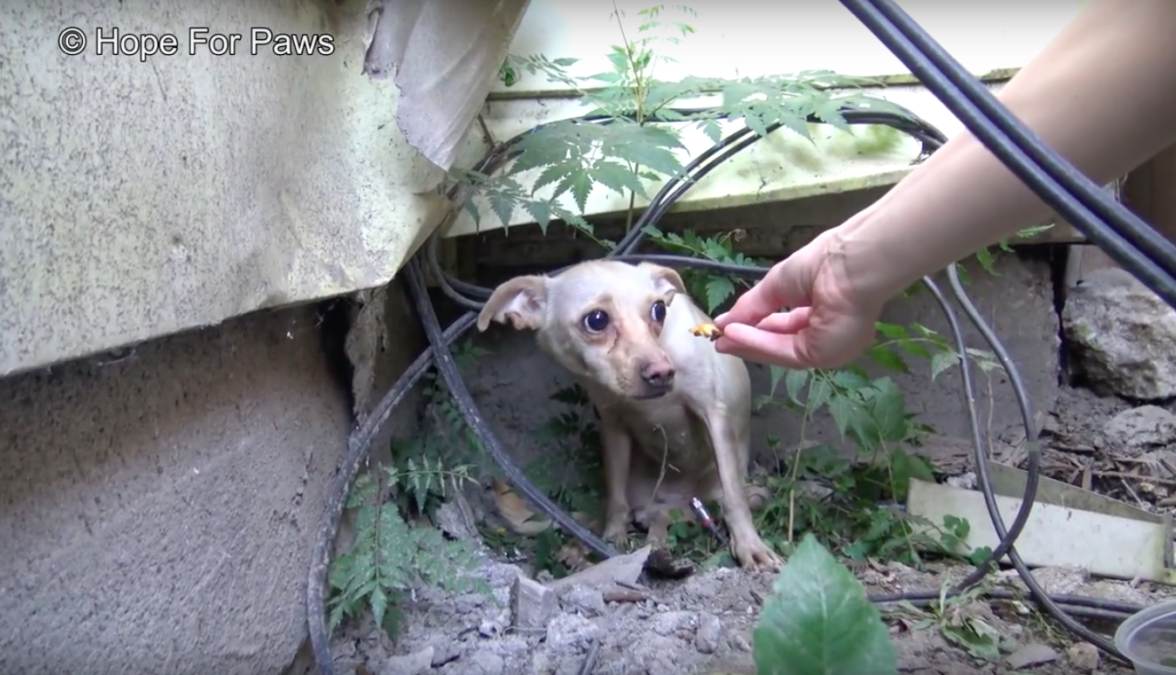 At first, rescuer Loreta Frankonyte approached very slowly and just tried to be friendly.
She offered the petrified Chihuahua some food but the edgy animal refused to take it from her hand.
On the plus side, the instant Loreta tossed the food on the ground, the dog gobbled it up, which was a good sign. Perhaps try again…?
Finally, the dog, who would later be named ChiChi, trusted Loreta enough to take food from her hand. However, that wasn't quite enough.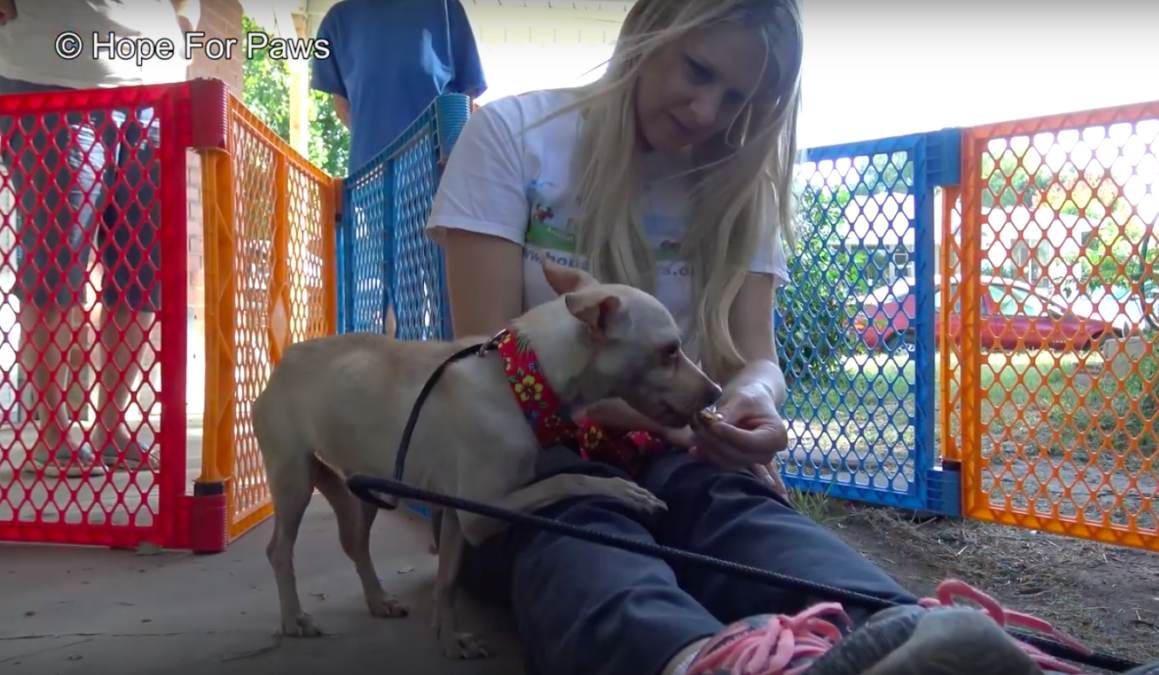 When Loreta tried to pet ChiChi, she snapped at her; she just wasn't ready to trust humans yet!
Thankfully, however, they were able to snag the little pup and bring her back to Hope for Paws HQ, where everyone did their best to make the formerly homeless stray feel loved.
They scanned for a microchip but unfortunately didn't find one, which meant they'd have to search for a home for poor ol' ChiChi.
The team proceeded to clean her up and give her everything she needed so she could enrich someone's life. Chihuahuas make unbelievable pets, after all!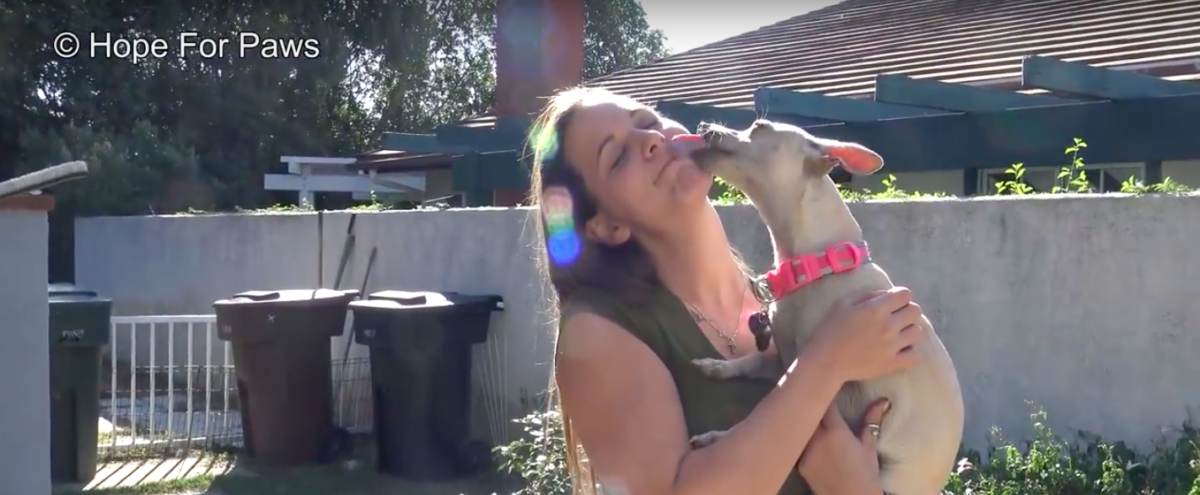 At long last, ChiChi started to open up and her personality began to glow from within; as it turns out, she was a wonderfully friendly animal!
And she didn't have very long to wait, either…
Because just one week after being rescued from the cold, mean streets, she was in a loving foster home, where she quickly made friends with another rescue pup.
If you're interested in adopting ChiChi and giving her all the affection she deserves, visit PawPrintsInTheSand.org.
Will you be the one to prove that this world has plenty of love in it for such a sweet dog?
Source: The Animal Rescue Site