Animals
Chloe Is Stranded For 6 Weeks On A Mountain Ledge. She's Hours From Death When Suddenly…
Beloved pets can easily get themselves into trouble because of their curiosity.
Dogs especially have a tendency to "squirrel;" i.e., run off at the first sign of anything that appears interesting.
And that can get them lost, injured or even killed.
Chloe was with her owner, Larry Osborne, on a walk near their home in Mount Bross, Colorado.
Something caught Chloe's attention and the next thing her owner knew she was loose and out of sight.
Chloe, 14, didn't know the dangers in the area, particularly the nearby "14er."
A "14er" is a mountain that has a peak at 14,000 feet – and there are 58 such mountain peaks in the state best known for the Rocky Mountains.
Dangerous by themselves, these 14ers are surrounded by peaks and valleys that can send a loose pet literally off a ledge.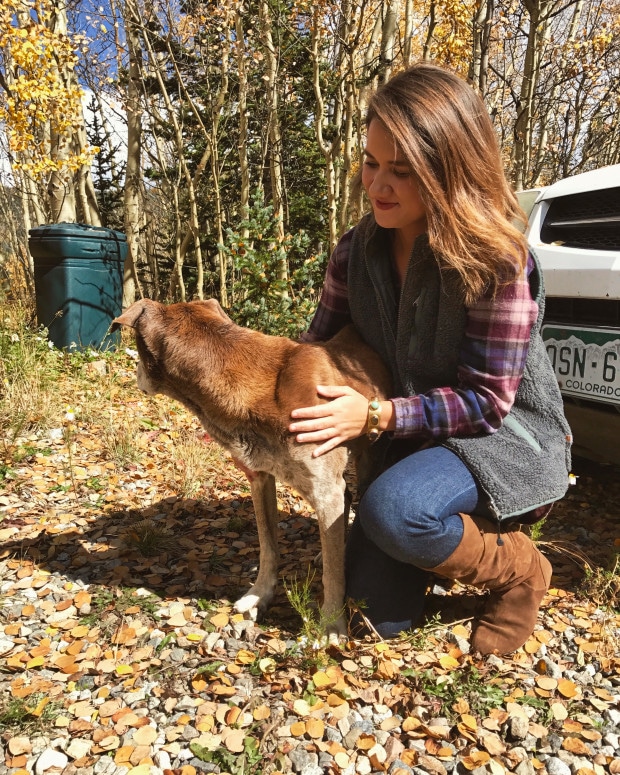 Osborne quickly began a search for Chloe but it went nowhere. Minutes turned into hours, hours into days and before he realized it, several weeks had passed.
He knew it was likely that Chloe wasn't alive, but he kept up a vigil on social media.
Trinity Smith saw a post about Chloe's plight, and after a few restless nights thinking of the lost dog something in her world began to make sense.
Smith connected Chloe to barking sounds coming from the mountains where she and friends hiked. It was a long shot, but could it be?
She had to know and talked a friend into helping her search the area.
What old dog could survive six weeks alone in the mountains away from food and shelter?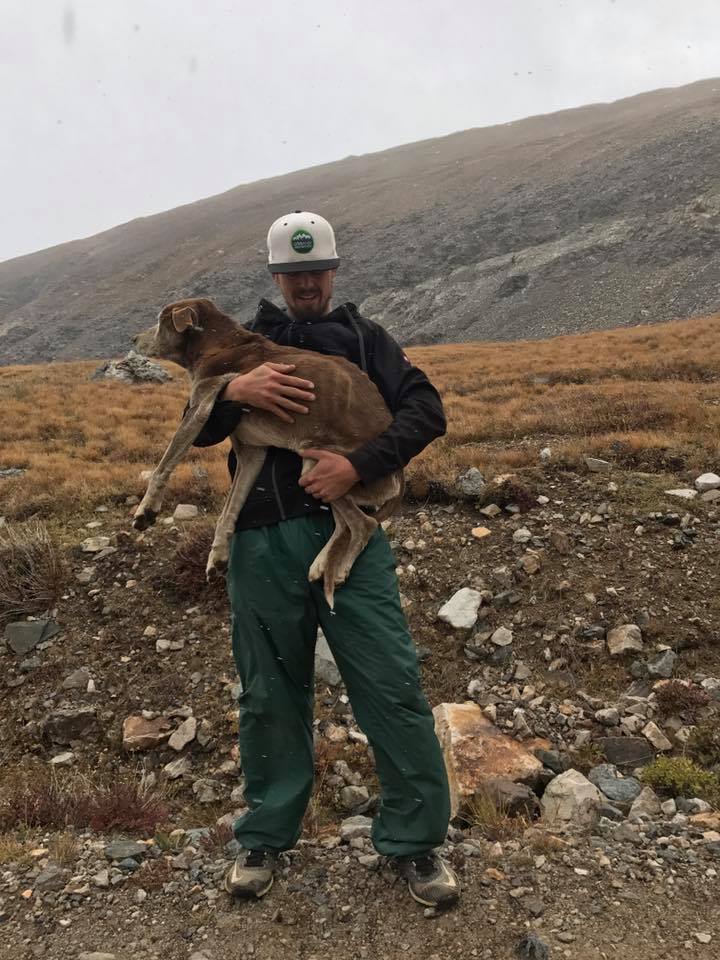 Smith was determined to find out.
She and her friend hiked the mountain trails for two days, calling for the dog she believed could be Chloe.
At first, they didn't hear anything, and Smith began to lose hope…
Then, a faint bark. Smith walked toward the sound until her hope was rewarded.
There was Chloe, stranded on a ledge where one wrong move or a loose rock would send her falling to sure death.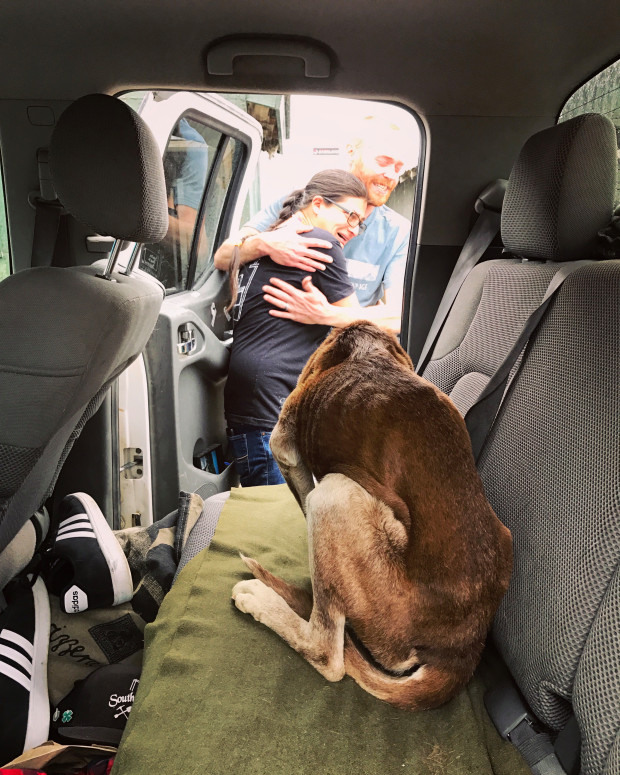 Smith's friend, Sean Nichols, was able to get a grip on Chloe and move her to safety.
Chloe was malnourished, sickeningly thin, and they gave the old girl some water before carrying her down the mountain.
The rescuers stopped by a convenience store and the store owner recognized the dog. He called Chloe's owner with the news.
Osborne was beyond excited as he rushed to retrieve his beloved Chloe.
His tears flowed freely as he sat next to Chloe in utter relief and gratitude. Chloe knew she was safe and wagged her tail in appreciation.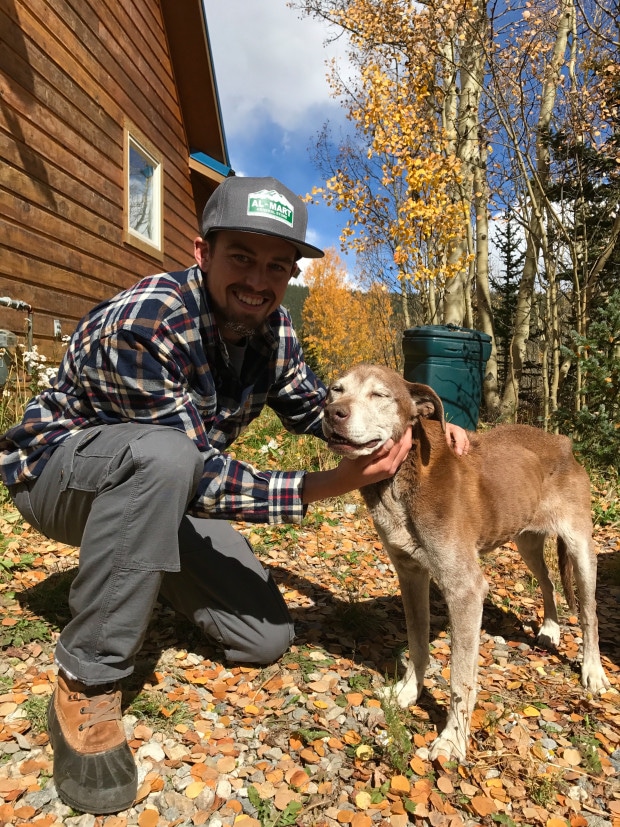 But Chloe isn't out of the proverbial woods just yet.
She weighed 90 pounds when she got loose, and was down to 26 pounds when she was found.
However, with much deserved love and care, she is on the road to recovery and should be 100% healthy very soon.
Smith and Nichols proved there's still a lot of humanity in humans, didn't they?
They took it upon themselves to follow a hunch, have faith and determination, and see a rescue through to the end. Bravo!
Source: The Animal Rescue Site