Animals
These Amazing Circus Cats Save Hundreds Of Lives – You Won't Believe How They Do It
It's all fun and games for a traveling troupe of house cats, until you get behind the scenes.
The Amazing Acro-Cats prance through obstacle courses, jump through hoops, pound out tunes on musical instruments, and, well, get bored like all cats and occasionally wander off into the audience.
If you're unfamiliar, Acro-Cats travel the United States fostering good relations between humans and cats.
They've been seen by millions on celebrity TV shows and at venues in major cities.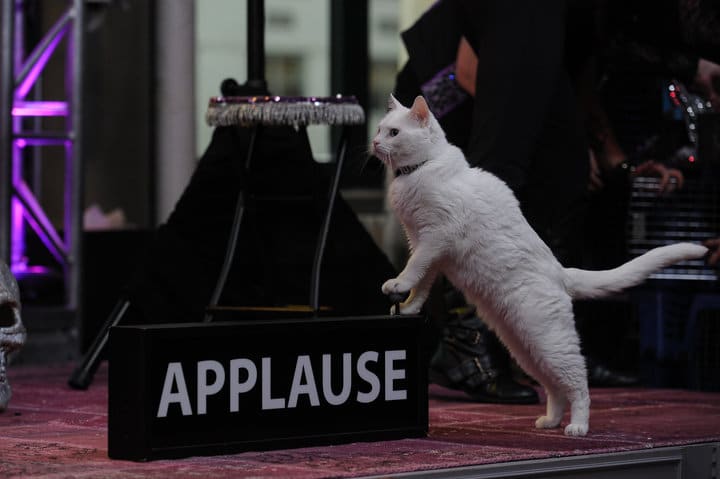 Above all else, the troupe shows people that cats can be trained and cared for using positive reinforcement methods.
"The team [of cats] themselves are all former rescues and strays," Acro-Cats founder Samantha Martin recently told a publication.
What the public can easily miss about these once-lost Acro-Cats is the work they and their human staff do behind the scenes.
Behind the glitzy performances is an ongoing effort to save the lives of similar cats.
And they've saved more than 200 cats facing a bleak future, even death.
It all started in 2009, four years after Acro-Cats was founded, when Martin visited a high-kill shelter in Chicago looking to adopt a kitten.
She wanted to train a new member for the show.
As it turned out, it was a life-changing visit as she found not one, but 12 kittens on the night's list for euthanasia. So she took them ALL home with her.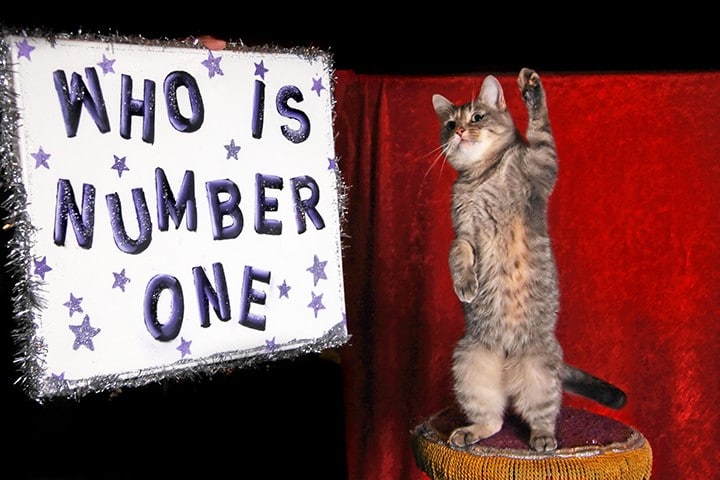 Kittens are usually highly adoptable, but shelters struggle to care for kittens just weeks old that need bottle feeding and around-the-clock support.
None of those first 12 kittens made the show, but they all got new homes through adoption. And they began a trend for the Acro-Cats troupe.
Martin and human staff members to date have fostered 209 kittens and counting.
Most of their foster cats are adopted out, though a few find their way into the traveling show among the 16 amazing performers.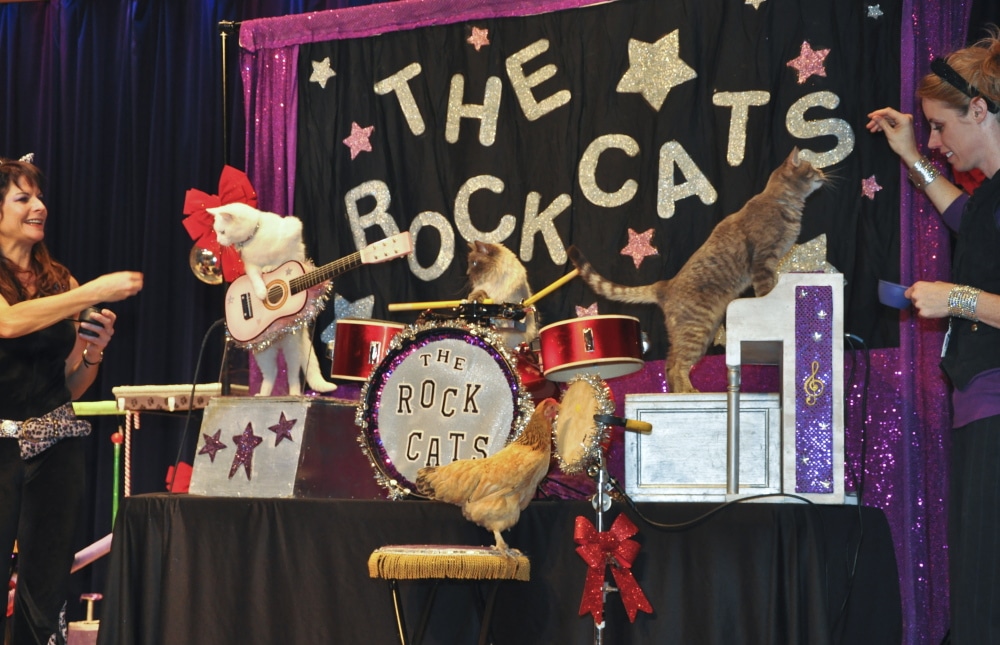 Martin encourages cat lovers to start training their feline companions about 10 minutes daily with simple tricks and then give them plenty of time to just be cats.
Acro-Cats are also leading by example that fostering cats does save lives, which is the perfect heartwarming lesson for all animal lovers!
Source: Huffington Post