Animals
Couple Hears Crying Inside Their Chimney – Rescuer Busts Through The Wall And Saves A Furry Friend
Jose and Jocelyn Pascual heard tiny cries coming from somewhere in their home and at first, they couldn't figure out where the cries were coming from…
Then they realized the desperate noises were coming from their chimney, and they looked inside and spotted a trapped furry friend!
A kitten!
They spent three days trying to rescue the terrified kitty, but nothing they tried worked. That's when they decided they needed professional assistance.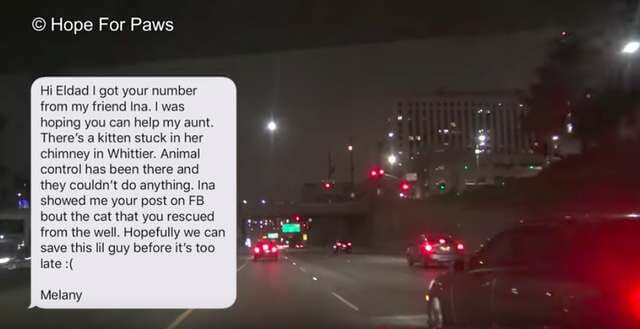 They contacted Hope for Paws founder Eldad Hagar, hoping against hope he could help the trapped kitty.
Eldad and rescuer Loreta Frankonyte knew the kitten didn't have much time left; she'd been trapped for three days without food or water, so time was running out!
The two sped to the Pascual residence and when they arrived, they surveyed the situation: how on earth were they going to accomplish this tough rescue?
First, Hagar lowered a small camera into the chimney so he could get a better idea of exactly where the kitty was … but he still couldn't see her.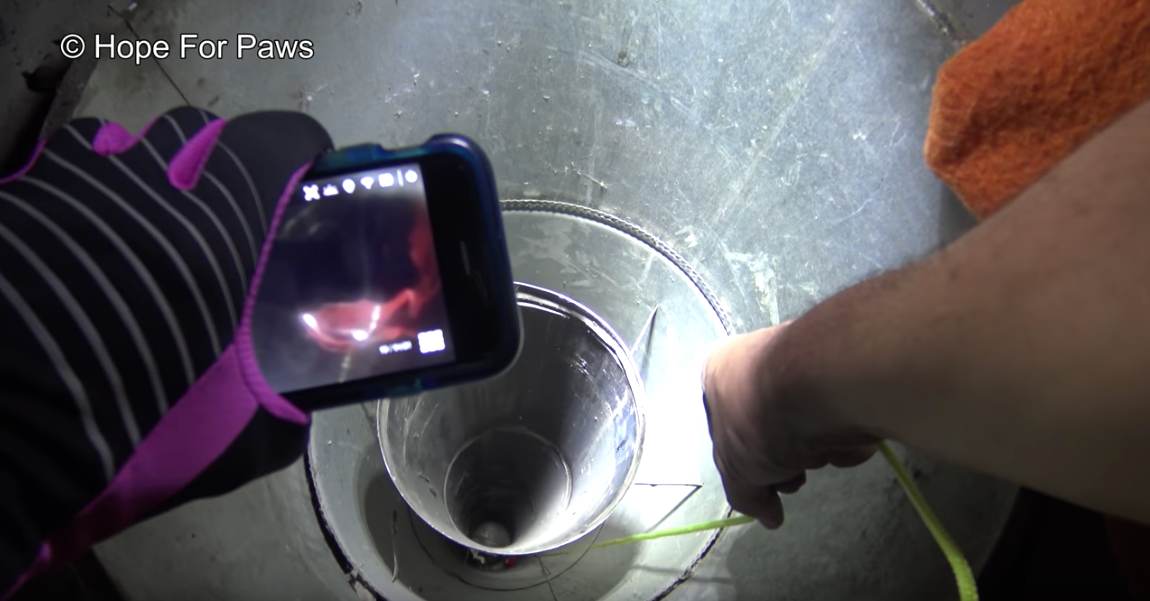 Worse yet, she had stopped meowing, which was a very bad sign.
The two rescuers kicked into high gear and decided to do something drastic. With the couple's assent, they agreed that they needed to punch through the wall!
Hagar drilled some holes and then began tearing away chunks of the wall; it was a long and tedious process, and nobody knew if the kitten inside was still alive.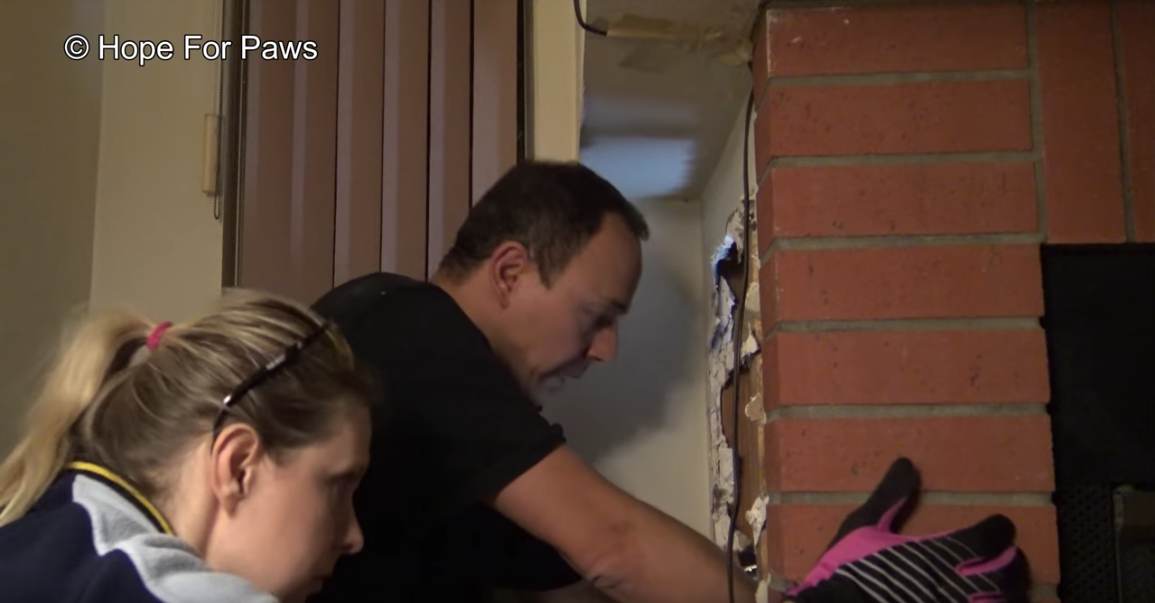 Finally, at around 2 a.m., Hagar had made a hole big enough to reach through and explore inside with his hand … and lo and behold, out came the terrified kitty!
And as she immediately started meowing again, they knew she was still alive. But the kitten still needed immediate medical help, so Hagar rushed her to a nearby vet.
The good news is that after a few days at the hospital, during which time she received plenty of fluids, the kitten survived!
He also has his forever home now, too, so everything has worked out nicely. Once just minute from death, this amazing kitty will now live a life of comfort and happiness! 😀
Source: The Dodo