Animals
When Dobby Senses Her Owners Are Sick, She Sprints Into The Room Carrying A Special Item
Pet lovers know animals have a sixth sense.
They can tell when their owners aren't feeling well and many times, the beloved pets will make an attempt to cheer up their fallen owners.
Take adorable Dobby, for instance. This loyal little pup knows exactly what to do when her owners are ailing, and it's all because she's a very smart pooch who learned from her own experience.
When Dobby first joined the family as a puppy three years ago, everyone loved her. And for good reason; she was such a likable and friendly dog.
But when they took her to the vet for a simple examination, they were devastated to learn poor Dobby had Parvo.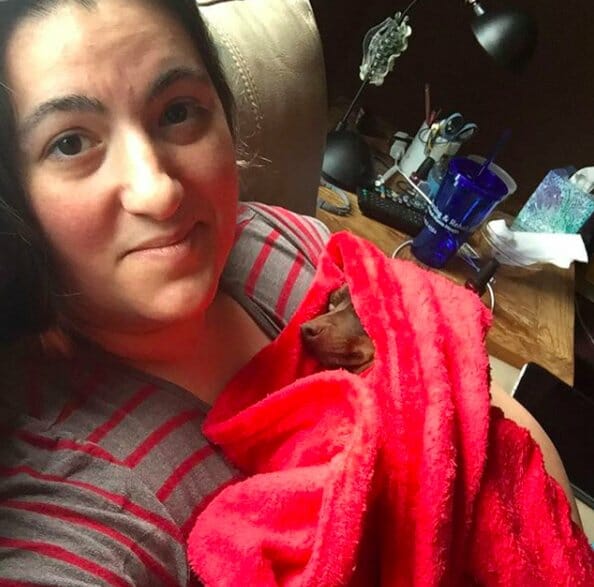 It's a very contagious and aggressive virus that is unfortunately common in dogs that come from puppy mills and pet stores. But the family wasn't about to give up on Dobby.
It was going to be a tough road, though, as Dobby's mom, Shani Coppa, said:
"It was very scary as she was so little, barely 6 pounds.
The vet said she had a small chance to survive if she stayed in the hospital, and honestly, she advised we take her home and spend as much time with her as we could — that she actually had a better chance with love at home than in a kennel at the vet's."
Dobby's parents were determined to save their new family member, so they brought her home and gave her a separate room away from the other dogs, so they wouldn't catch the virus.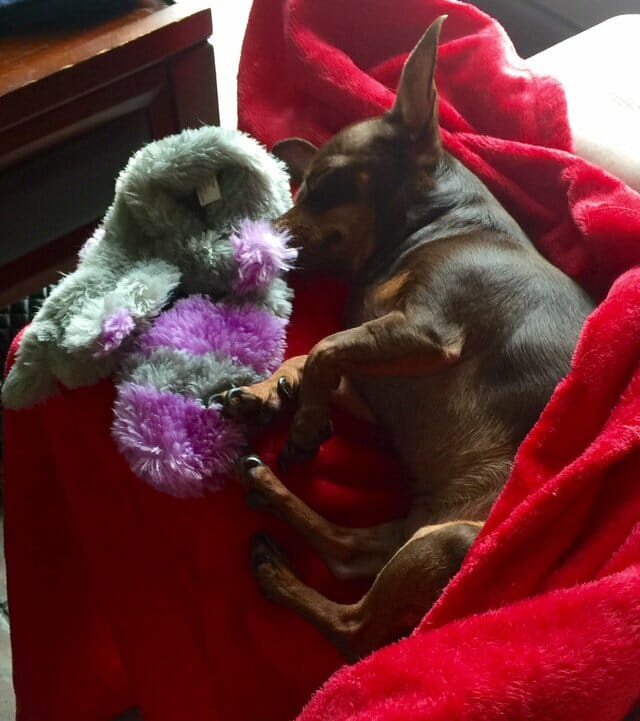 They did one other thing for her, too: they gave her a special toy to keep her company in her little quarantine room.
It was a stuffed pink bunny and Dobby just loved it. She started to carry it wherever she went and as Shani added:
"She demanded it be in her special blanket, and when she could be induced to eat, it came to the bowl with her, it was adorable."
Dobby eventually made a fully recovery but she never forgot her stuffed friend. Then one day, Shani fell ill and it was clear that Dobby was worried…
Well, she knew what to do, didn't she?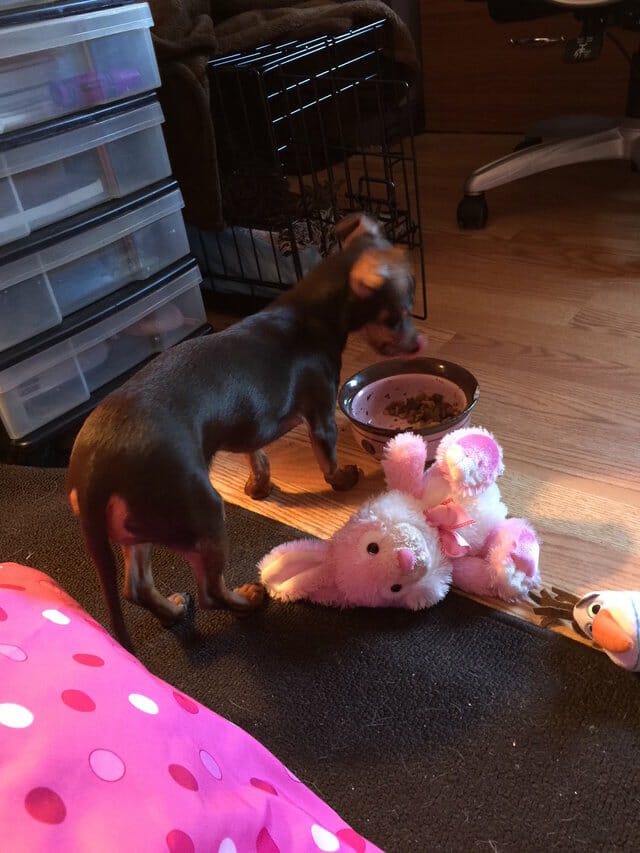 She immediately ran out of the room and returned with her prize item, the pink bunny that had comforted her during her sickness! Said Shani:
"After a particularly bad bout of migraine nausea, she brought Bunny up on the couch with me.
It's the bunny we bought her when she was sick, so clearly it has feel-better medicine in it."
Now, whenever someone in the family isn't feeling quite right, Dobby is quick to grab her best friend and deliver it to her loving owners.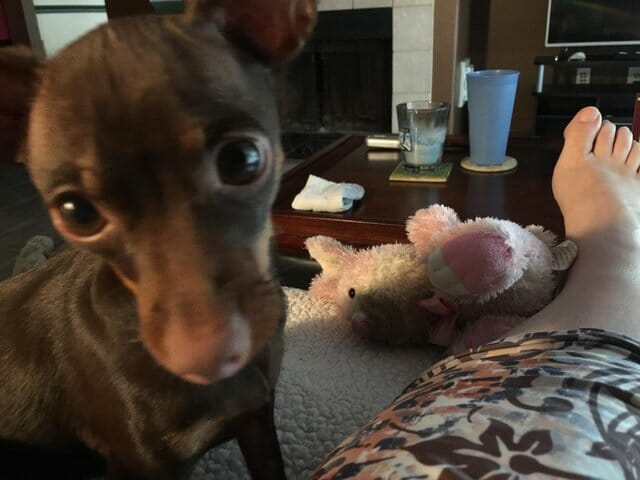 It really might be the most adorable get-well gift anyone has ever received. 😉