Animals
Dad Starts Singing To Crying Puppies – Mom Captures Pup's Incredible Reaction On Camera
When your children aren't feeling well, you sing them a lullaby.
Bet you didn't think the same thing would work with pets, did you?
Well, one doggie dad apparently can spin magic lullabies that have a profound impact on puppies!
This real-life dog-whisperer kneels down in front of a bevy of beautiful pups, and starts singing … and the reaction he gets is nothing short of miraculous.
Thankfully, mom captures the incredible reaction of the puppies on camera for all the world to see.
If she didn't, who would believe it?
If you told people you knew someone who could put dogs to sleep, just by crooning a few syllables, would you believe them?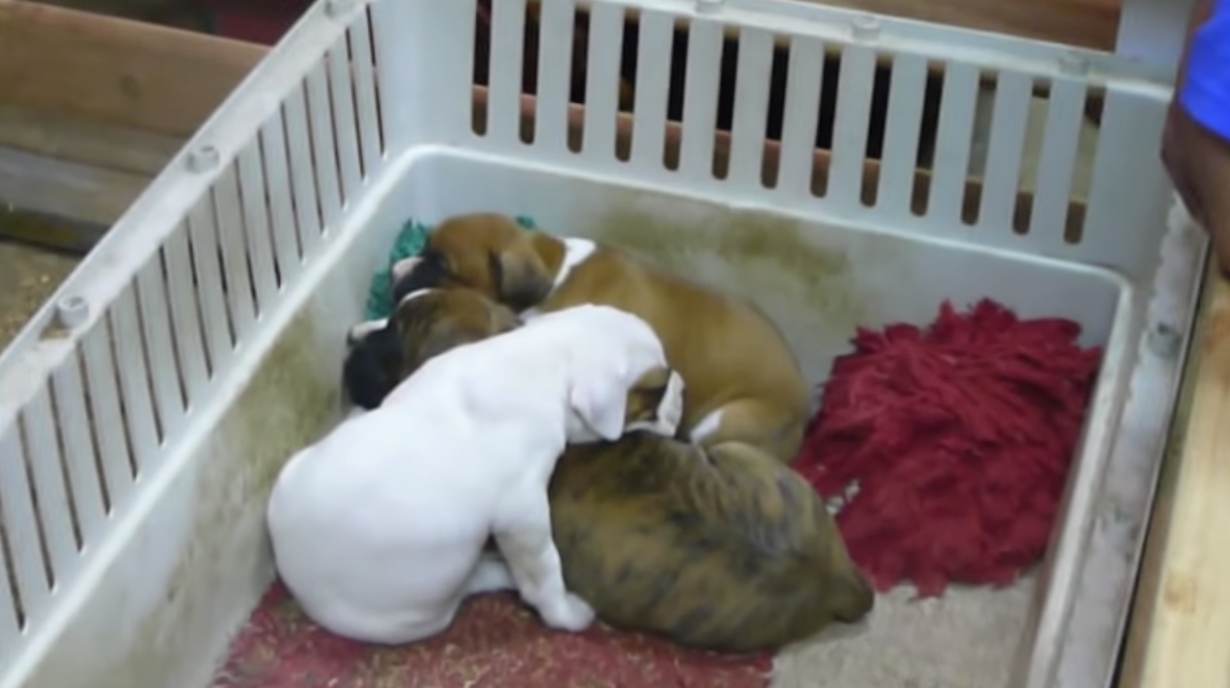 You likely wouldn't but when there's video evidence to prove it, you can't deny it!
Perhaps the most incredible part of this video is that his singing affects every pup in the litter; it's not just one that flops over and goes to sleep.
Wouldn't you want this guy to be your doggie-sitter? 😉
Source: We Love Animals