Animals
Brilliant Dog injures Eye But Instead Of Running To His Owner, He Takes Care Of It Himself
Dogs injure themselves doing silly things just like kids do.
They'll twist their ankle playing, fall off of a trampoline, and sometimes just trip over their own feet.
But most kids aren't as smart as this brilliant pup because he knew just what to do when he hurt his eye while out playing.
The Golden Retriever wandered away from his owners and somehow hurt his little eye.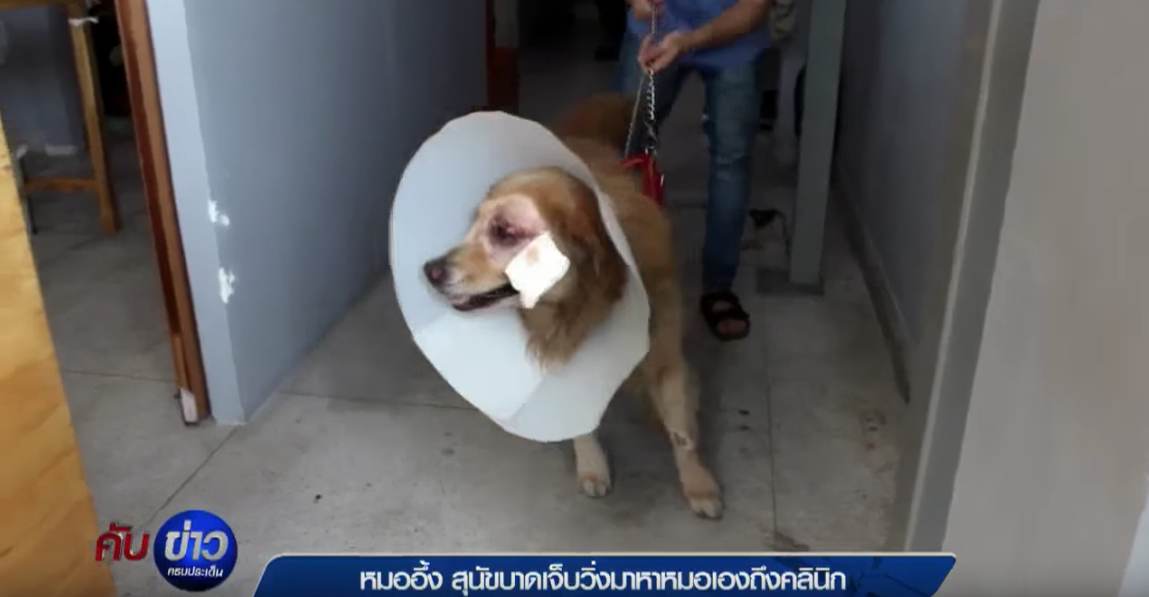 He didn't panic because he thought about what his owners would do if they were there: they would take him to the vet for treatment.
And that's just where he headed!
The veterinarian reported to a TV station in Thailand that the pup didn't just show up at the door and sit there.
He knew help was inside, so he kept pawing at the door at the Petto Street clinic in Lam Lukka, Pathum Thani until he got their attention.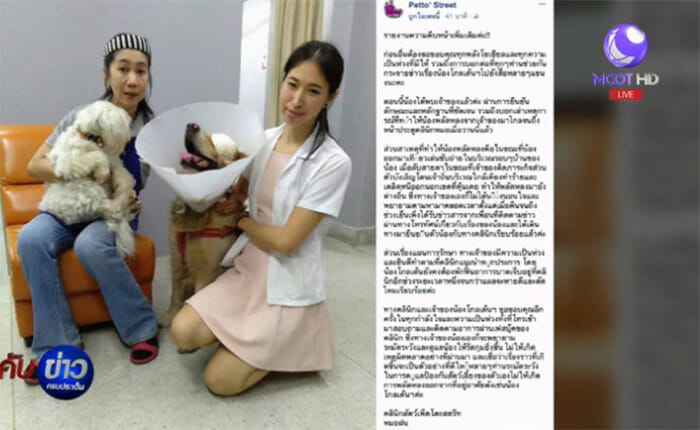 The veterinarian at the clinic, Siramanee Wongpitayadisai, cleaned his wounded eye and put a 'cone of shame' on him to stop him from pawing at his injury.
Knowing that the pup was obviously well-trained, there was no way he was a stray, so they took to Facebook to try to find his owner.
It spread far and wide and was even picked up by the local TV station. Amazingly enough, it worked; the smart pooch was reunited with his owner!
And that owner must be happy to know that his pet is so capable of taking care of himself…even though I'm sure hopes his furry companion is more careful from now on.
Watch the adorable newscast that helped him find his way back home:
Source: SunnySkyz