Animals
Clark Thinks His Owners Hate Baths Too, So He Drops Off Something To Make Them Feel Better
Clark is a great dog that has great manners, loves everyone he meets, cherishes his toys, and absolutely adores his owners Rebecca and her fiance.
He's the perfect companion except for one thing – he hates baths. And because he hates baths he thinks everyone else in the household loathes them just as much.
"The bathtub is the bane of his existence," Rebecca said.
The family just moved into a home that has a bathtub, but in their old home, they just had a shower.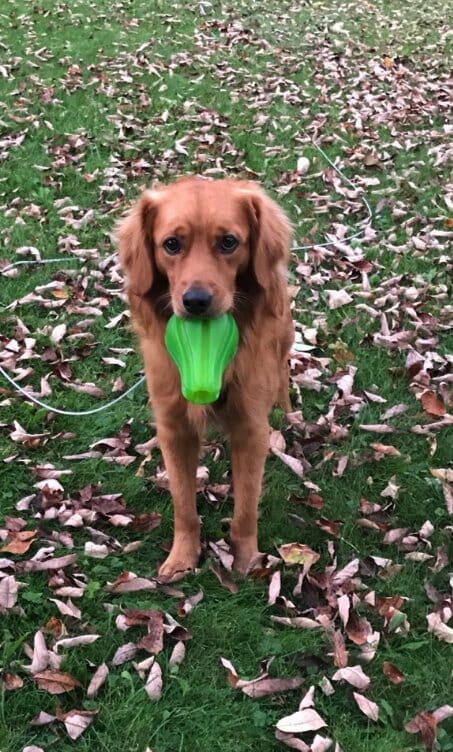 Clark never seemed to be upset that they got in the shower but apparently, he has a real issue with this big porcelain tub.
Each time a family member takes a bath he feels he needs to comfort them because he knows what it's like to be in that horrible thing!
So he does the only thing he can think of that makes him feel better:
He brings them his favorite green toy!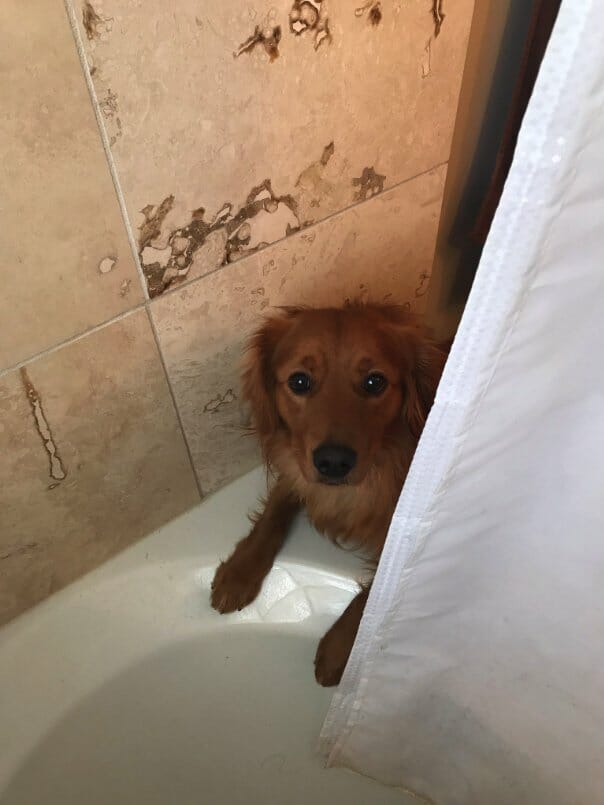 He shows up with a concerned look on his face knowing that they have to be completely miserable and showing pity on his face for them.
"He wants to save us from the bath," Rebecca said.

"He stays for a good five minutes. This is the torture part for him and he's super upset and sad."
Then he offers the only thing that helps him when he's forced into the porcelain monster and grabs his green toy and slips it into them.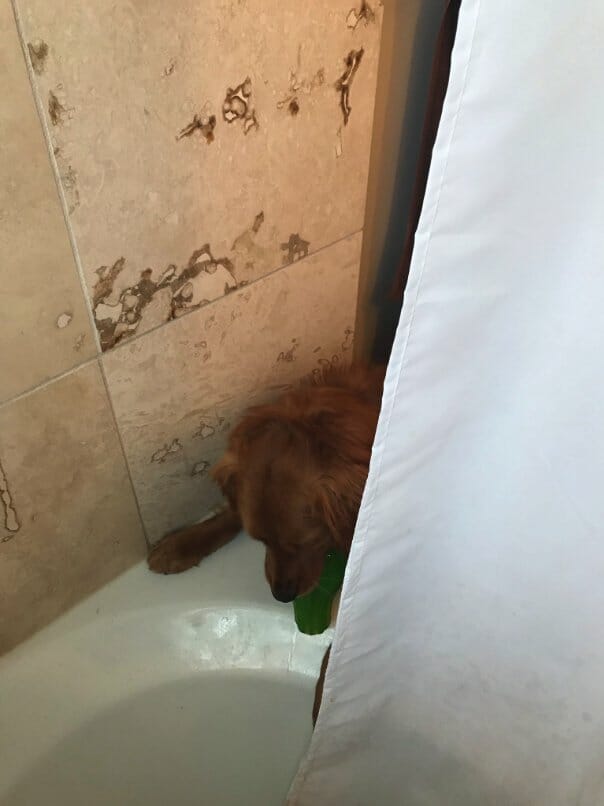 "He wanders off and returns after a few seconds with his green toy and plops it in the tub, to which he immediately cheers up!" Rebecca said.
"It's all he has to give and he does it every time. He is so sweet."

"After he drops his toy in we offer it back and he won't take it, ever (but we still try). We always tell him what a good boy he is and give him a pet."
But it must be noted that Clark never offers his favorite toy at any other time, so this makes his special gesture even more adorable!
Source: The Dodo