Animals
Two Dogs Outside Hospital Puzzle Nurses – Then A Phone Call Sends Them Running For The Pups
Two dogs waited outside a hospital for weeks.
And nobody could figure out why.
The pups appeared to be in decent condition when they showed up outside the Hospital Aguda in Brazil, but they absolutely refused to leave.
They'd stick around the front of the hospital and occasionally wander in to meet the visitors and staff.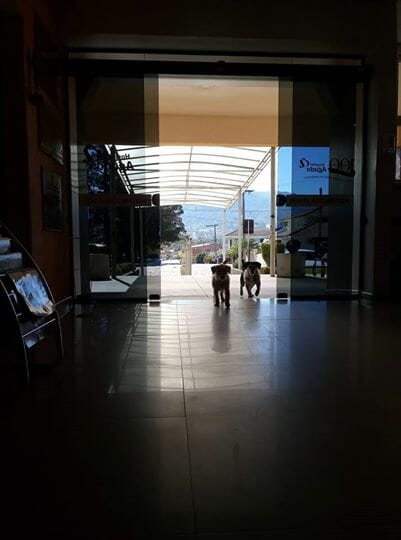 But no matter what, they weren't going to leave. That much was obvious.
Finally, the nurses decided to look into the matter, to see if they could figure out why the dogs were so insistent on staying.
And what they found out … well, it'll bring tears to the eyes of all pet lovers everywhere!
The nurses discovered that one of the dogs, named Princess, belonged to a patient that had recently been transferred to that hospital.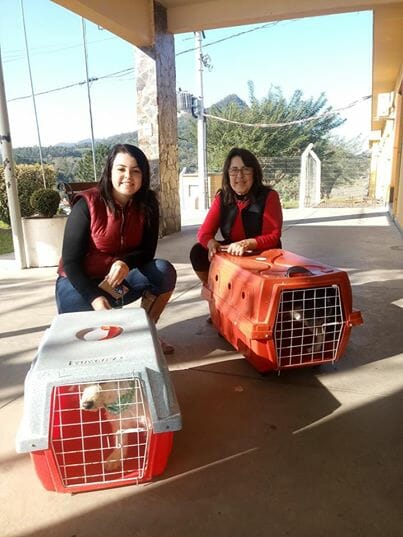 The other dog, Scooby, was Princess' best friend and stayed by her side at all times.
The two somehow knew their sick owner was inside, and they weren't going to leave him alone!
That's the tremendous love and loyalty of our four-legged friends, right there. 🙂
Well, after the pups were cleared to enter the hospital (a brief checkup was all they needed), the nurses new what to do: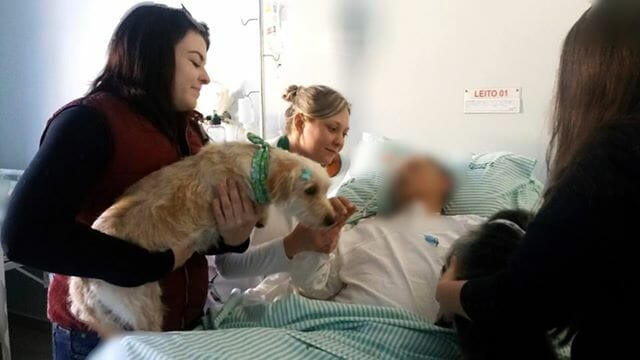 They quickly rushed Princess and Scooby inside, and brought them directly to the bedside of their ailing owner.
That was really what the pooches wanted all along, too, and it was clear they lifted the spirits of the sick man.
As one of the nurses said:
"We took the carriers into the room and released the dogs.

The man began to breath excitedly. The dogs climbed on the bed, and we put his hand on Princess.

We are honored to be able to contribute to this important and special meeting."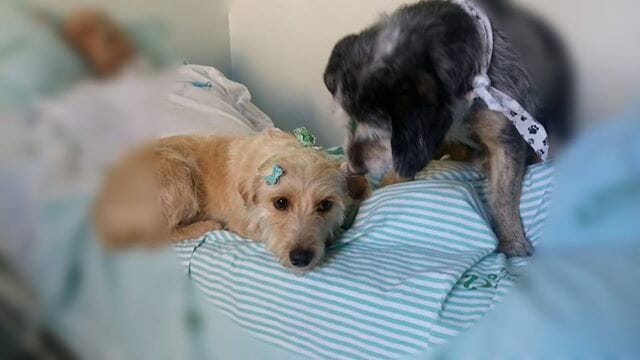 Hopefully, the patient recovers quickly and can go home with his two best friends!
These examples of undying adoration and loyalty are just amazing, aren't they?
Dogs really ARE man's best friend! 😀
Source: NTD.TV