Animals
Driver Spies Dog Crying And Scratching At Sealed Box – He Pulls Over, Rips The Tape Off And…
Dogs are one of Mother Nature's great communicators.
They are just so emotional and expressive; attentive humans can often understand exactly what our furry friends are feeling.
And if you really pay attention, you can become a hero to an animal in distress.
One day, a driver is zipping along a mostly empty road in Boonville, Missouri. Then he spots something moving and he slows the car to get a closer look…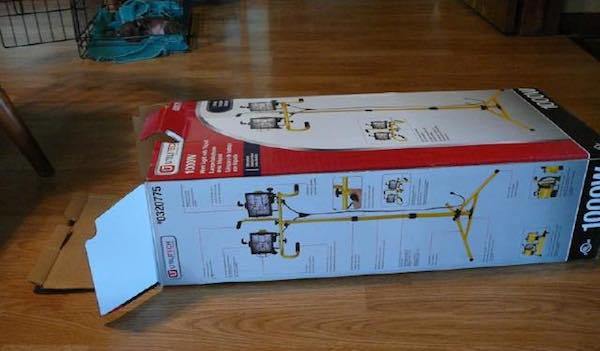 It was a black dog and the poor thing was absolutely frantic.
She was crying and scratching at a box nearby, which was sealed up with lots of tape. The dog obviously couldn't get inside and for some reason, this was just killing her.
So, the Good Samaritan stopped the car, got out, and walked over to investigate. The dog saw him approach and became even more frantic, hoping he'd open the box for her.
Well, that's exactly what he did; he ripped the tape off, peeked inside, and couldn't believe his eyes…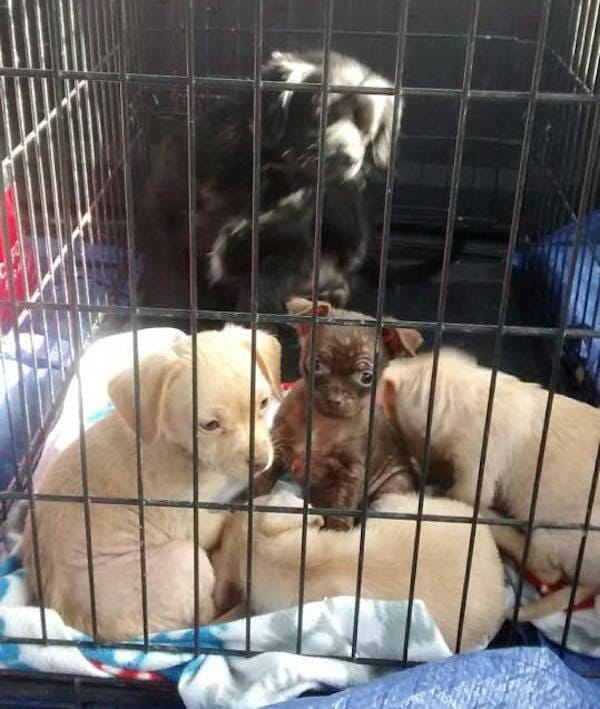 Four puppies!
He was amazed the four pups could even fit into the small narrow box. They were crammed in uncomfortably but on the plus side, being so close together helped keep them warm.
And it was clear that the distressed dog was the mother, and she was overjoyed that she could once again see her babies!
But the driver knew they all needed help; he couldn't just leave them on the side of the road like that.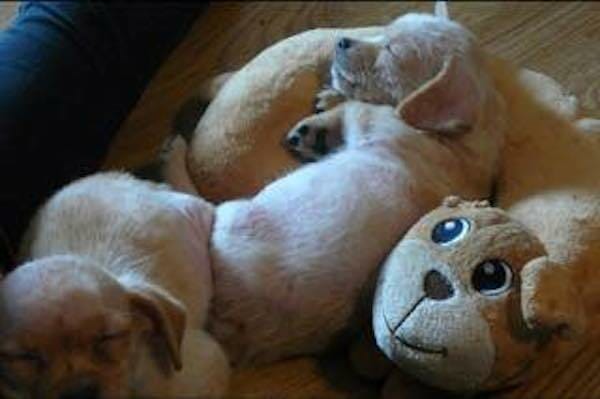 So he called up Midwest Animal ResQ and the team took the new mamma and her babies to the Crain Veterinary Center, where it was discovered that all the pups needed medical treatment.
According to a post at the team's Facebook page:
"They have scabies, worms, and will need daily meds, and weekly injections, but otherwise are doing well!"
Not bad considering where they were found and what probably would've happened to them, had the Good Samaritan not come along when he did.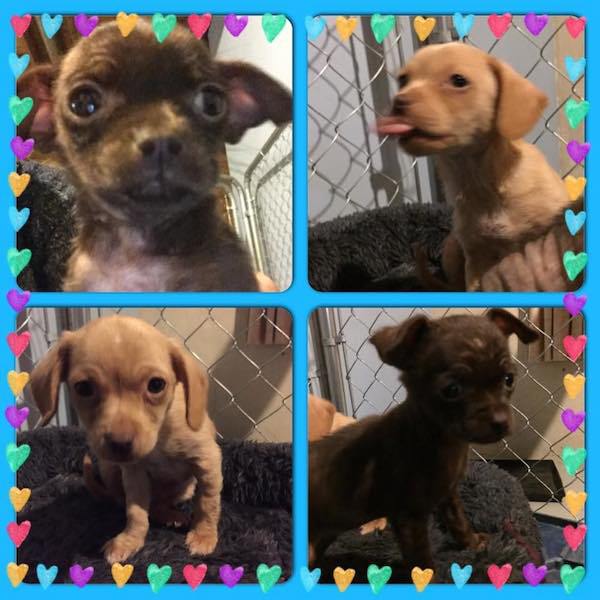 Our canine friends do so much for us, so we should give back whenever and wherever we can.
And this is exactly the sort of wonderfully heartwarming, share-worthy story that's perfect for the holiday season! 🙂