Animals
Dying Pup Is About To Be Put Down – Then His Rescuer Whispers A Promise In His Ear
Sometimes, all it takes is the right words, at the right time.
When Janine Guido, founder of Speranza Animal Rescue, was told a little puppy named Libre wouldn't survive, she had a sudden inspiration.
She leaned over and whispered something in Libre's ear … and what happened after that is like a fairy tale!
It began when a veterinarian examined the 7-month old pup, and came back with the bad news: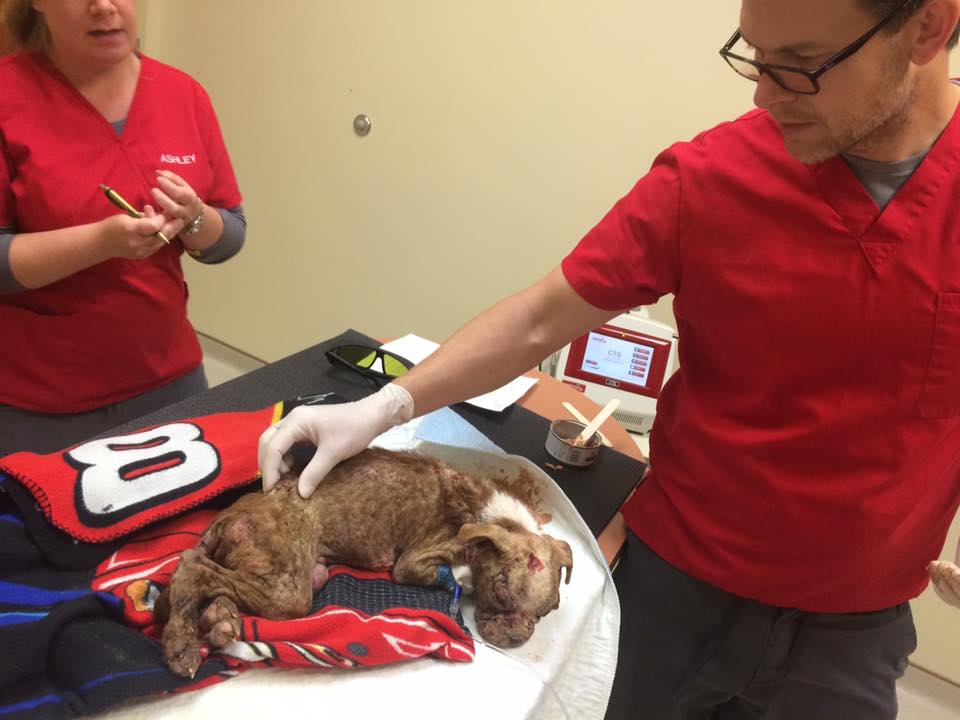 The poor thing suffered from demodectic mange, and his entire skin was infected with mites and maggots.
Libre couldn't even lift his head … or maybe he just didn't want to. Life was over.
At that time, the vet recommended that the little Boston terrier be put down. It would end his suffering, right?
But Janine, who had seen her fair share of hardships, wasn't about let it happen.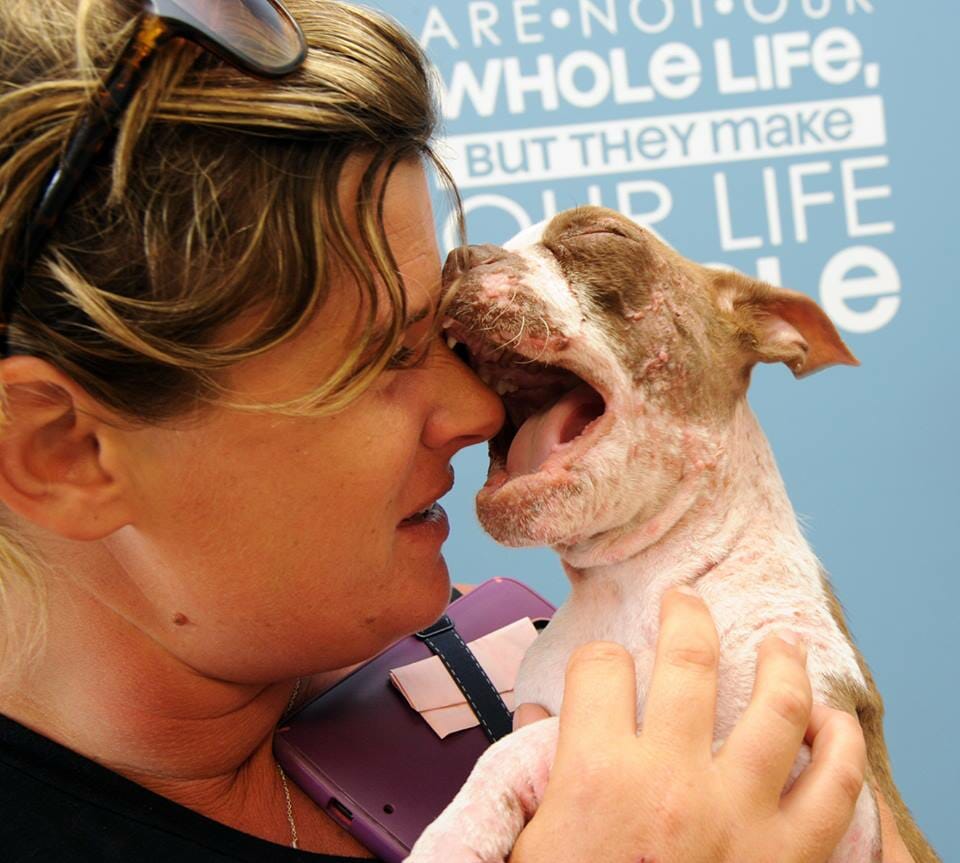 She said she'd "never ever seen something so close to death" and all she wanted to do was "hold him and kiss him and love him."
Then that inspiration struck, as she told The Dodo:
"Before I left (on that first day), I said:

'You know, if you push through, I promise you, you'll have a home with me.'"
At first, it didn't look like the miracle would happen.
Libre fought but encountered a setback in just the first week … then the vet said the dying pup had only 24 hours to live.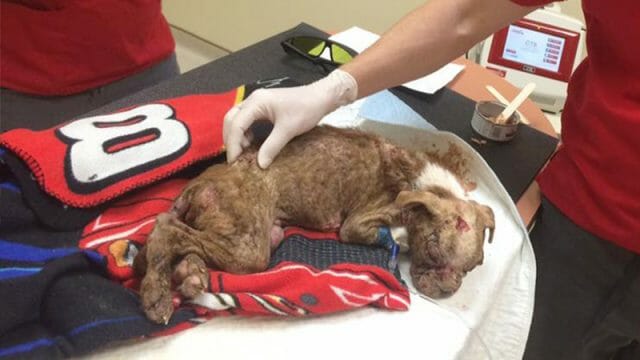 Libre remained critical for that time, but Janine made sure he received around-the-clock-care, which included vinegar baths for his skin.
Then suddenly, the impossible:
"Literally 12 hours later, he was up on his own and eating," Janine said.
From that day forth, Libre just got better and better. And Janine was at his side, every step of the way.
Libre was completely bald due to his condition, but he liked wearing t-shirts and became a lovable, happy pooch!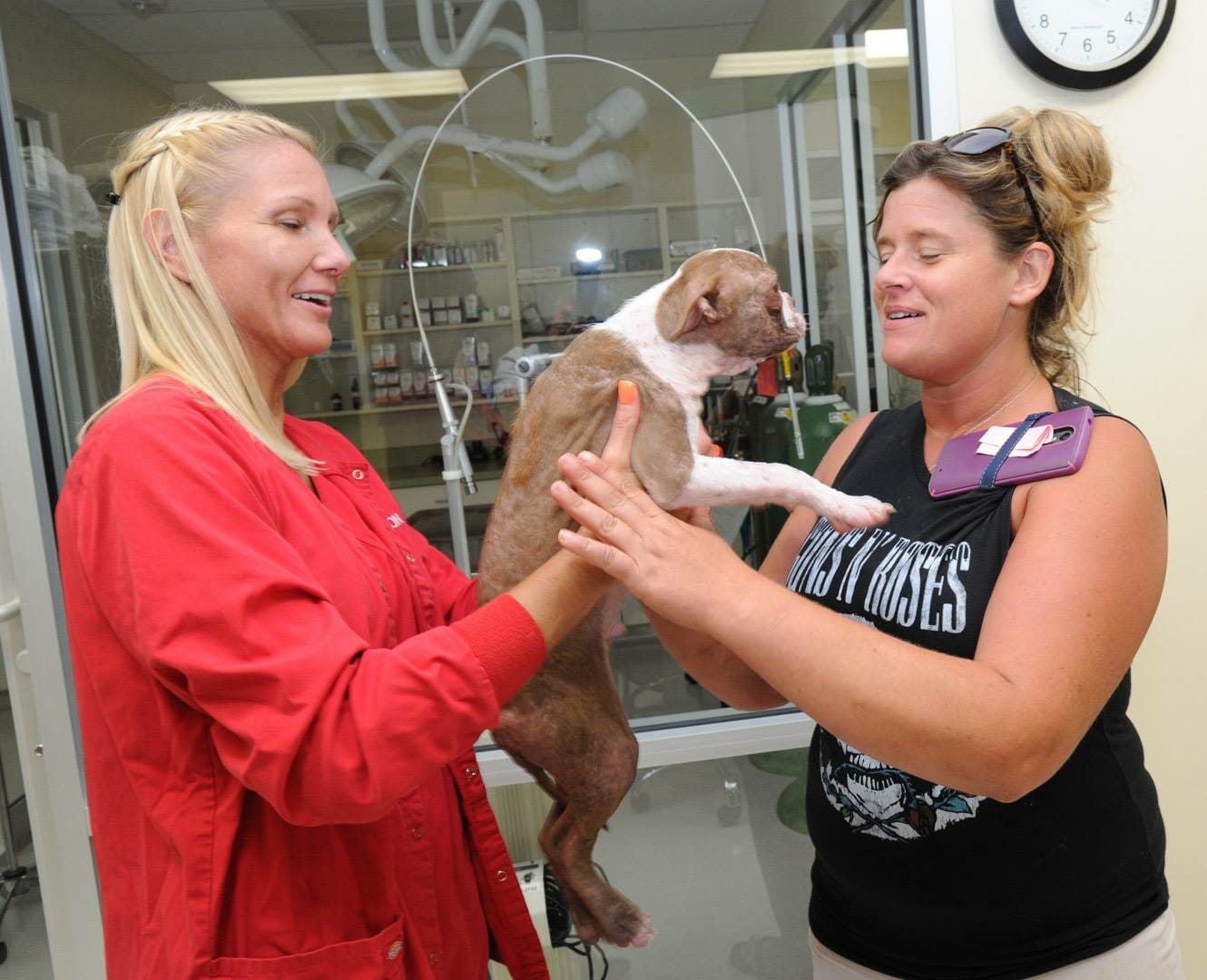 When the time was finally right, Libre was taken to live on Janine's rescue farm – his new forever home.
Janine reflects on this momentous event as follows:
"He taught me there is no such thing as a lost cause.
He shouldn't have lived, and he did, everybody says, they'd always like to witness a miracle once in their lifetime. At the age of 33, I have."
Just a few words, and that was enough.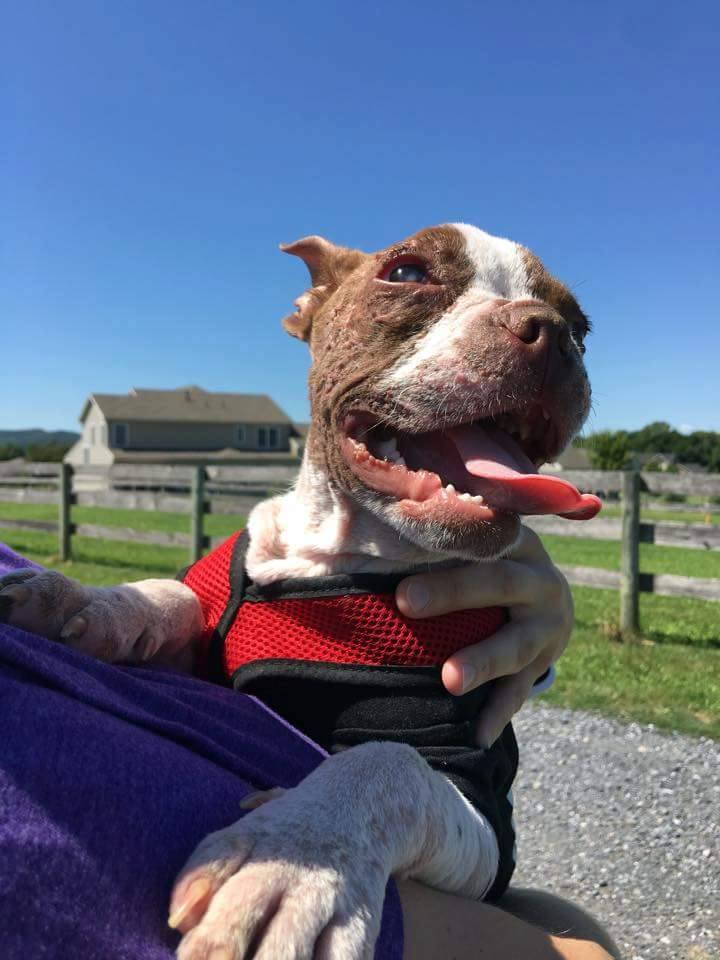 Doesn't it prove just how incredible the bond is between dogs and humans? 😉
Source: NTD.TV