Animals
When Alicia Spots An Elderly Homeless Man With Ten Dogs, She Pulls Over And Grants His Only Wish
Driving home one day, Alicia Edrington saw an elderly man on the side of the road.
He was riding an old bicycle, and behind him was a small cart carrying 10 dogs.
As she continued driving she couldn't get the old man and his dogs off of her mind; she felt really bad for him and for the dogs.
That's when she decided that if she saw him again she would stop and see if he needed any help.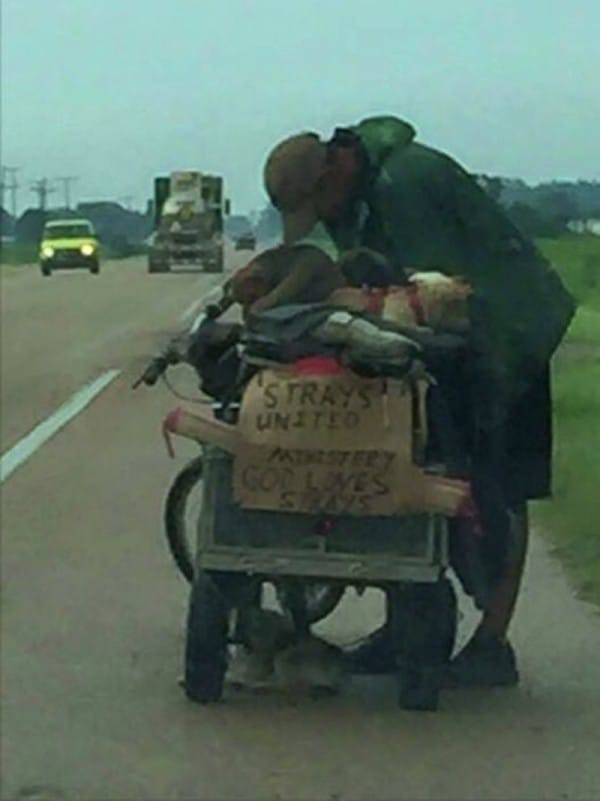 And going down the road again a short time after, there he was again.
She pulled over and approached the man; his name was Steve and he'd been homeless since 2001.
He spent all of his time helping homeless animals, and spent what little money he could get to save them. To this day, Steve had saved 50 animals.
Alicia was so touched!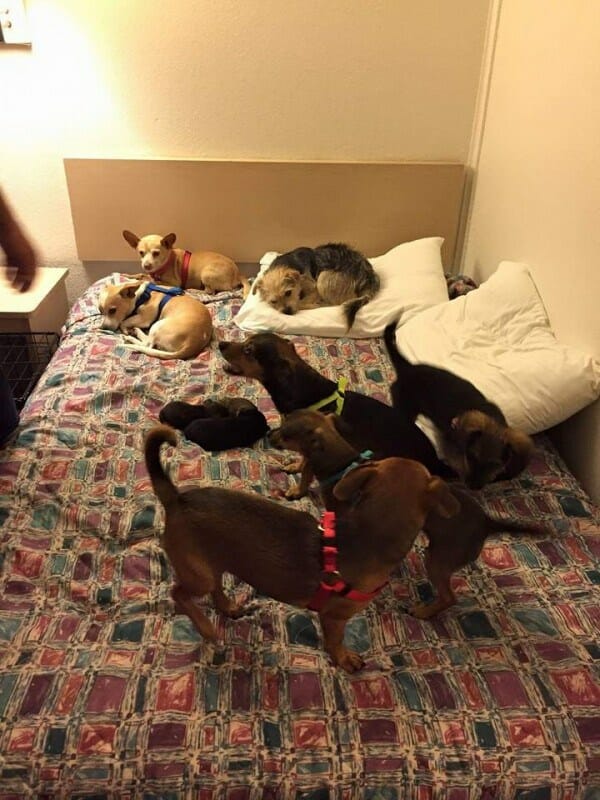 Then she asked him where he was headed, and Steve told her that he was on his way to Indiana to see his girlfriend. That was 3000 miles away!
Alicia knew she had to help him, so she started a petition on Facebook. Just as donations started pouring in, an incredible offer came:
A woman offered to drive Steve all the way to his girlfriend's house!
On the days leading up to the trip, Steve and his dogs were put up in a hotel room to rest.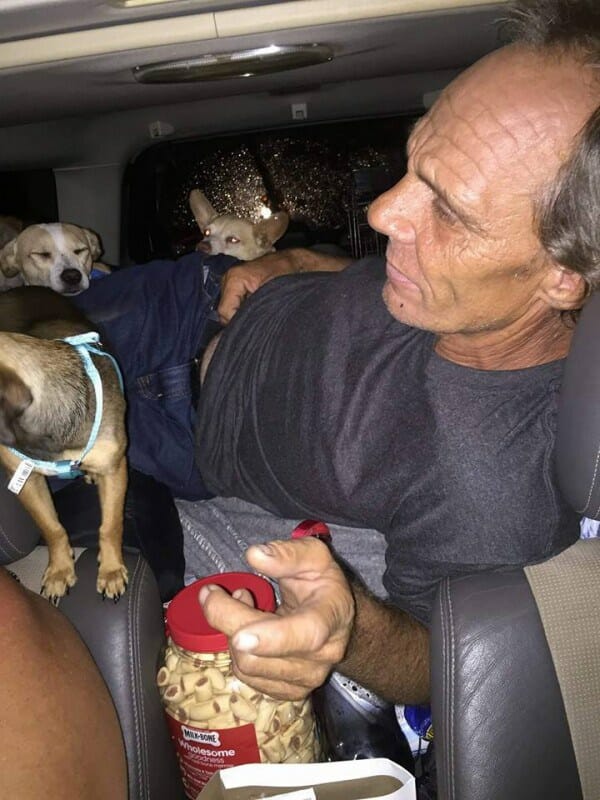 Things just got better for him and his animals from there, and he's completely overwhelmed.
For one, he was given a new van so he wouldn't have to be homeless on a bicycle with all of his pets.
Furthermore, his dogs will be given free medical care free of charge thanks to an organization that works with the homeless who have pets.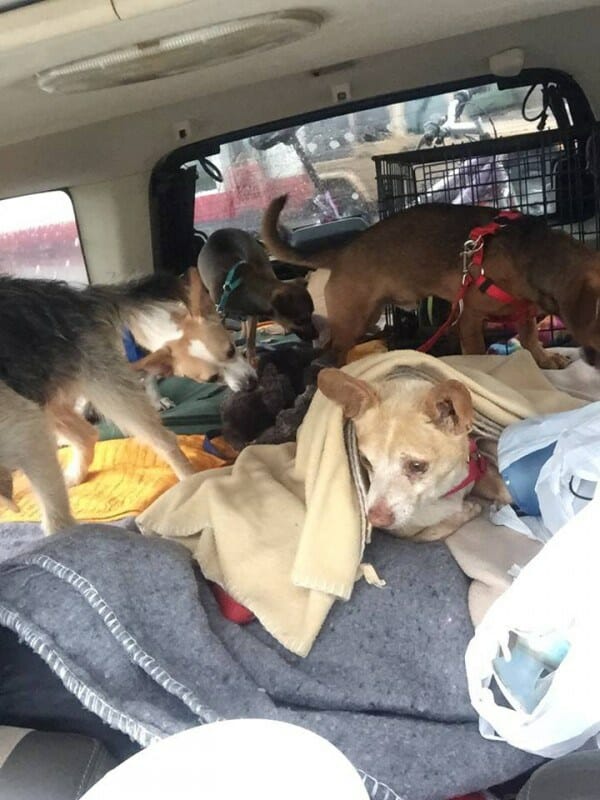 Just imagine where Steve would be right now if Alicia hadn't stopped that day!
"If it wasn't for every single one of you this man might still be pedaling down the road not knowing what hardship he might hit next," Alicia wrote about all the support Steve has received.
Source: We Love Animals