Animals
Emaciated Pup Leads Rescuer To A Thicket – They Find Her Hidden Treasure And Gasp
A starving young dog desperately needed help.
She was relying on the kindness of strangers in Redlands, California after being dumped in a dry riverbed. If it weren't for those strangers, she wouldn't survive.
Kind-hearted people would give her food occasionally but it wasn't enough, unfortunately.
The pup was losing weight and before long, she was skin-and-bones. So, a Good Samaritan posted a plea for help on Facebook and got the attention of a local dog rescue.
That's when Faith Easdale, a volunteer with Dream Fetchers: Project Rescue, decided she had to act.
Faith finally found the suffering pup and immediately took her home; as she told The Dodo:
"I … put her in a crate. I got her into air-conditioning and took her home.
She just wanted to snuggle in as close as possible for human contact. It was just so heartbreaking to see that."
But the next morning, Faith noticed something she'd missed during the emotion of the rescue: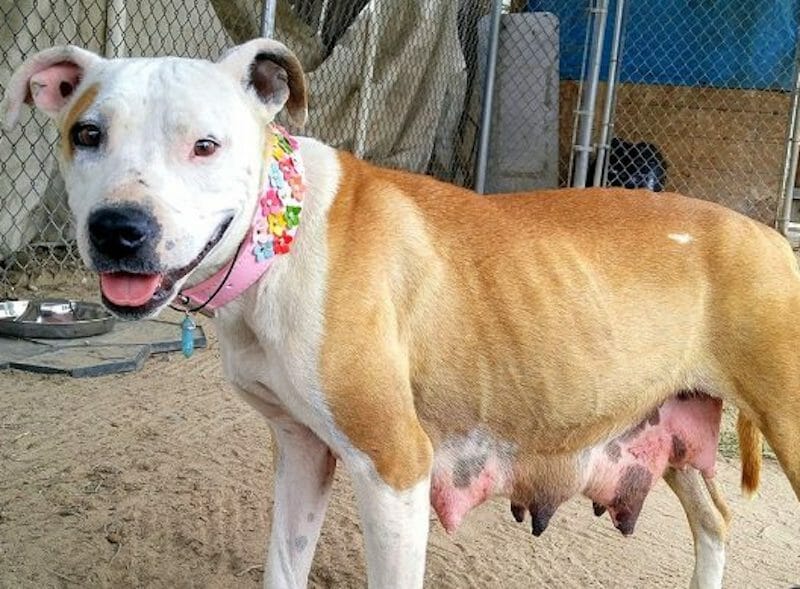 The pup's nipples were very pronounced. It meant she must've recently given birth!
But Faith hadn't seen any puppies when she'd rescued the poor pup, so she'd need help finding those babies … if they were even still alive.
Faith took the mama dog back to where she'd found her, got her on a long leash, and the pooch immediately started pulling Faith along!
Faith saw they were headed to a dense thicket and for a moment, she wondered if the animal had stashed something else in a hiding place … toys? Food?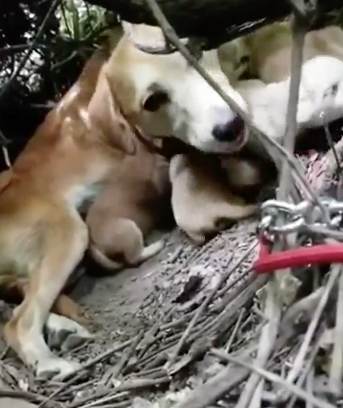 "They were so quiet and so buried in there that she kept them safe from predators," Easdale said.
"I didn't know if I was going to come upon little dead puppies, and when they were alive I cried — I just cried."
Just week-old babies, and if Faith hadn't noticed the mama dog's nipples, those puppies wouldn't be alive today!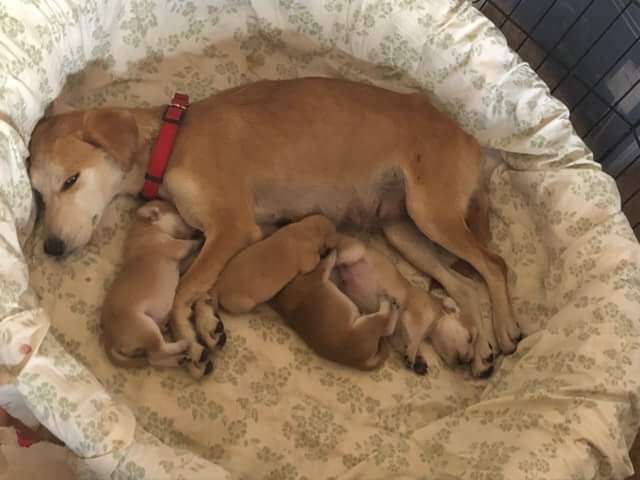 The diligent rescuer scooped up all the pups and later, both Mama and her babies were transferred to Lovebugs Rescue, where it will take some time for the malnourished mother to recover.
But once she and her pups are completely healthy, they'll be available for adoption.
And Faith thinks no dogs deserve it more: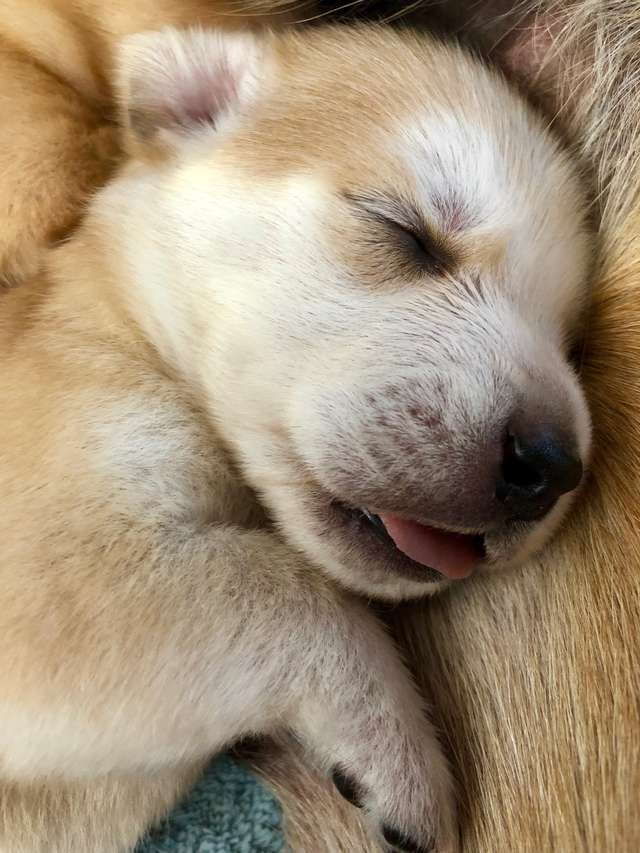 "I'm very emotional about this dog.
This is one of those things where if you believe there's a God, you believe he allowed us to find her and her babies — just in time, honestly."
Amazing! 😀
Source: The Dodo