Animals
Everest Is So Depressed He Can't Eat, So He Travels 1,000 Miles To Find The Only Cure
Our furry friends are just like the rest of us. When things aren't going along too swell, they just want to go home.
But what do the four-legged creatures that don't have a home do when they feel that way?
Thankfully, there are awesome groups like Hope for Paws that do all they can to answer that question.
The group recently got a call about a big old dog that was lingering on the streets of Los Angeles and not doing well, so the team went to check it out.
The volunteers would discover a gentle giant that was sprawled out on the sidewalk.
He was huge but clearly not threatening or hostile at all. In fact, he was just one giant teddy bear!
He didn't take all that much coaxing to make friends with the rescuers, and they were able to quickly scoop him up and get him to a better spot.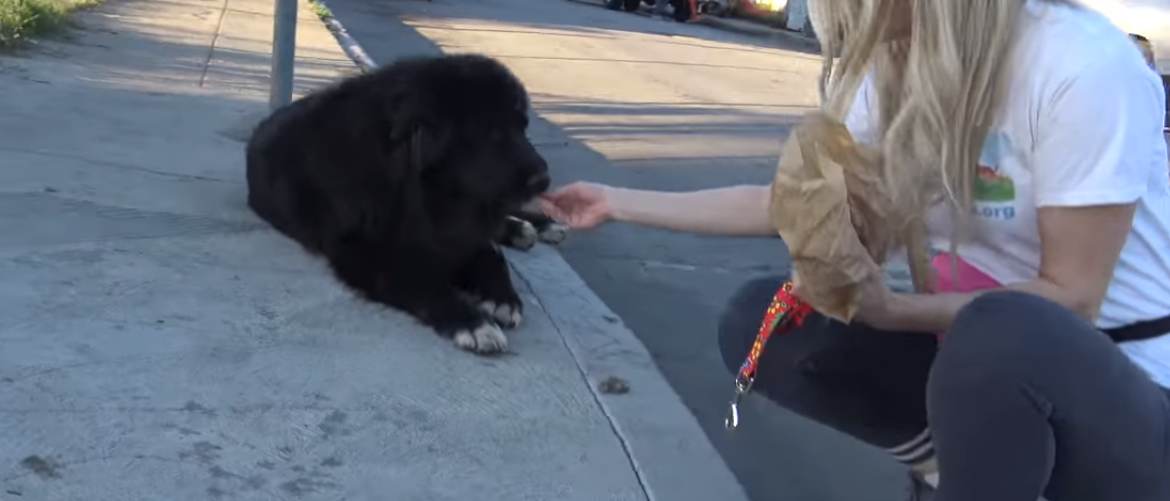 They named their new friend Everest (given his size) and he was given a much-needed bath, a wellness exam, and of course a meal.  
Everest was pretty tuckered out after all of the excitement, and the volunteers were happy to see that he was content enough to rest really well.
They'd really done their jobs to a "T" but even so, the poor dog still seemed down and didn't really eat as much as he should.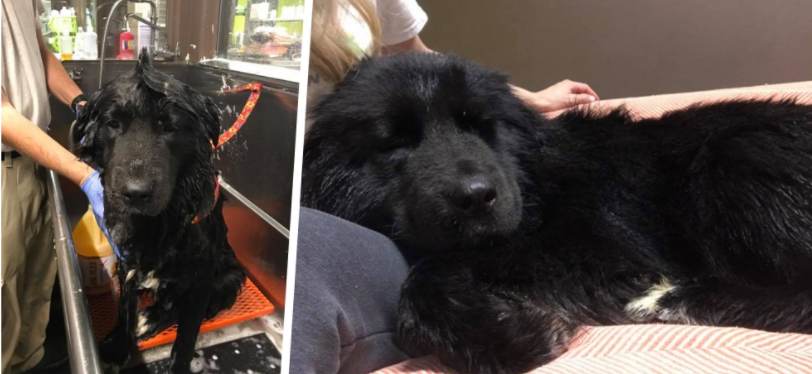 Well, all dogs need a good forever home. And in the end, Everest would have to travel a loooong way to find his.
Everest's laid-back personality quickly caught the attention of a couple from Oregon.
They had a pair of therapy dogs already, and they believed that Everest would make for an awesome addition to the team.
Could this be the longed-for happiness Everest had always dreamed of…?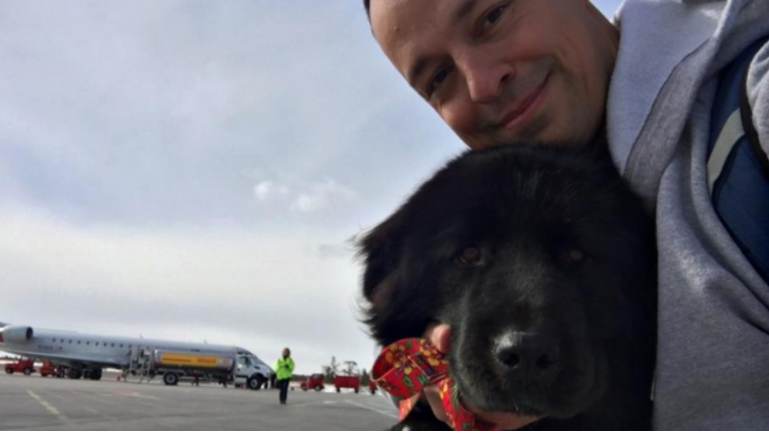 He was certainly going to find out because this couple was determined to turn Everest into a healthy, happy pup with a great appetite!
The couple headed down to LA so they could fly back home with their new friend.
And upon arriving back in Oregon, Everest made himself right at home and now fits in quite well with his new family.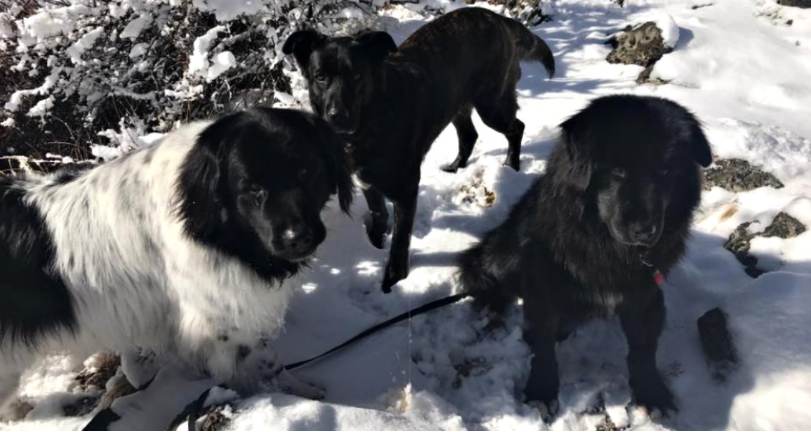 Yes, he's happy, and yes, he eats well. His life is perfect!
Okay, so he had to travel a long ways and wait for a while but in the end, it all turned out wonderfully. 🙂
It's yet another awesome success story from Hope for Paws, too, and we'll hope there are many more to come.
Source: The Animal Rescue Site