Animals
Fearless Baby Dives At Husky's Big Teeth, Husky's Quick Reaction Is Pure Gold
To babies, the world is a bright, fascinating, occasionally dangerous place.
If they see something they like, they just go right for it. They're too innocent to know if it might prove hazardous to their health.
That's part of what makes babies so darn amazing.
And speaking of amazing, some dogs are so incredible around human babies that one wonders if the dog isn't actually part human…
Siberian Huskies are well known for being great around people, especially kids. And nothing proves that better than this extra hot viral video.
In it, an adorable baby comes right at a good-sized Husky, not realizing it's a big animal with big teeth.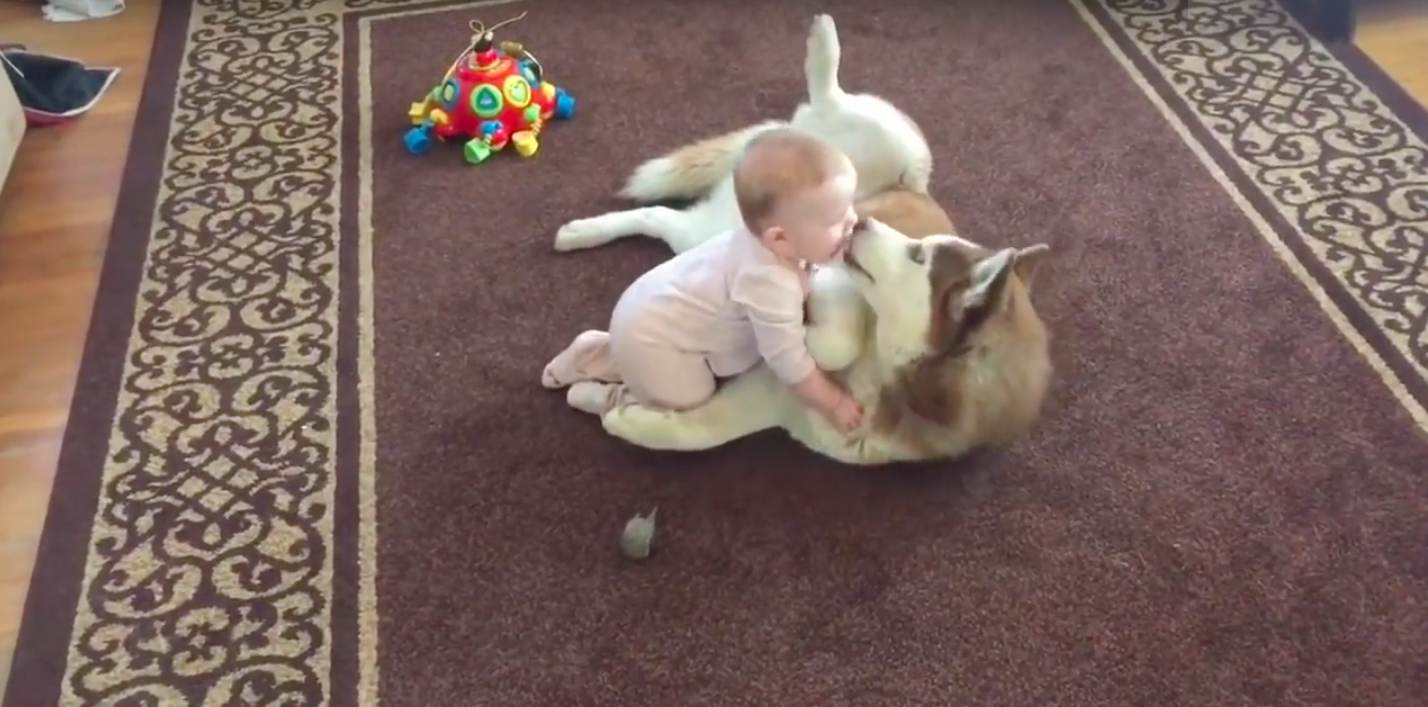 The baby just knows it's furry and cute, and he wants to touch it…he wants to touch it all over!
But at first glance, it appears this seven-month old infant has overplayed his hand; he goes right for the dog's mouth.
There's a lot of teeth in there, little one! All the pup has to do is open his mouth and, well, accidents can happen.
But instead of an accident, this fantastic pooch knows exactly how to handle the baby: with kid gloves, of course.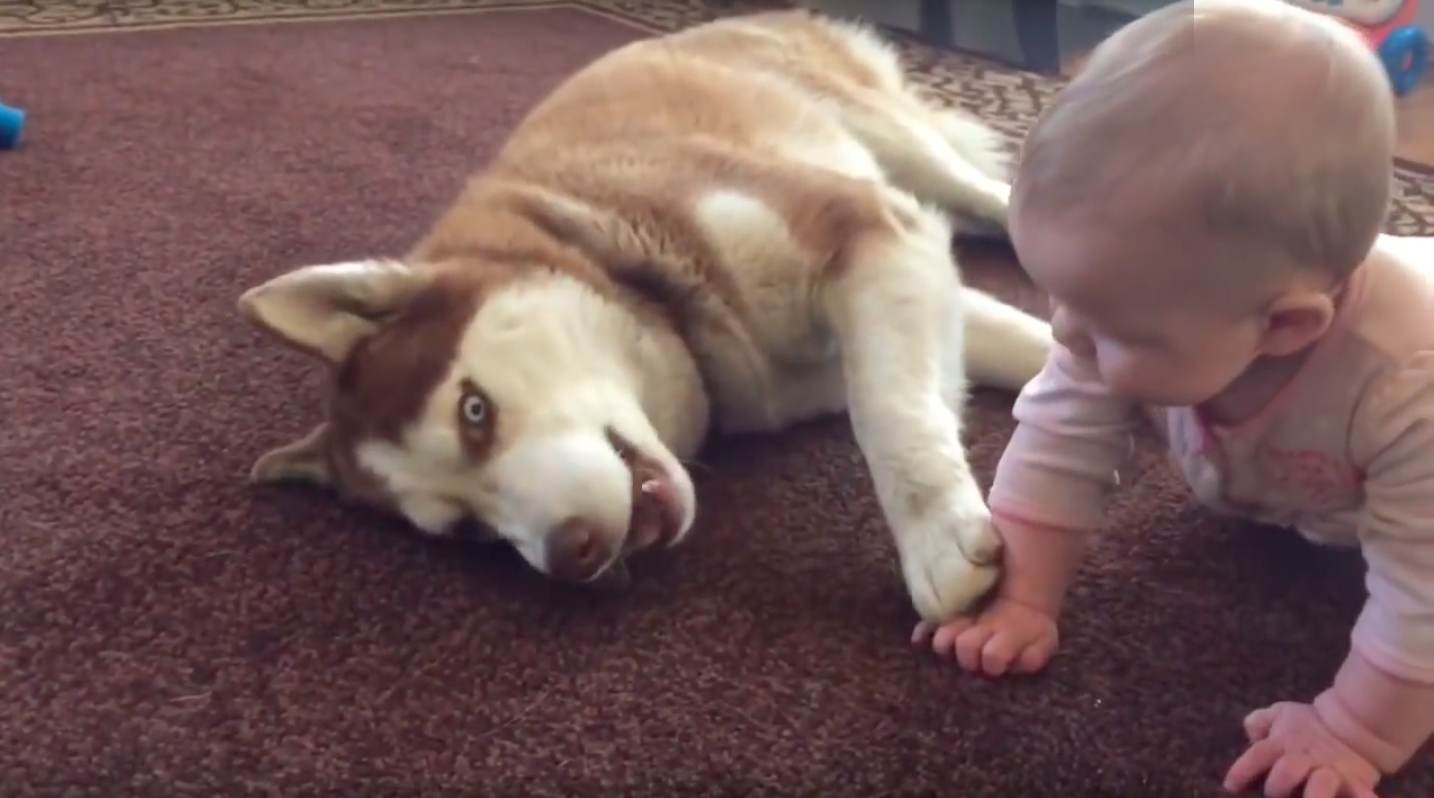 Despite the baby's incessant petting and clumsy kiss attempts, the dog is a good sport throughout.
He's playful but at the same time, unbelievably gentle; at no point does the infant appear to be in any danger at all!
The two even eventually engage in the most adorable wrestling match of all time and again, the Husky is very, very careful.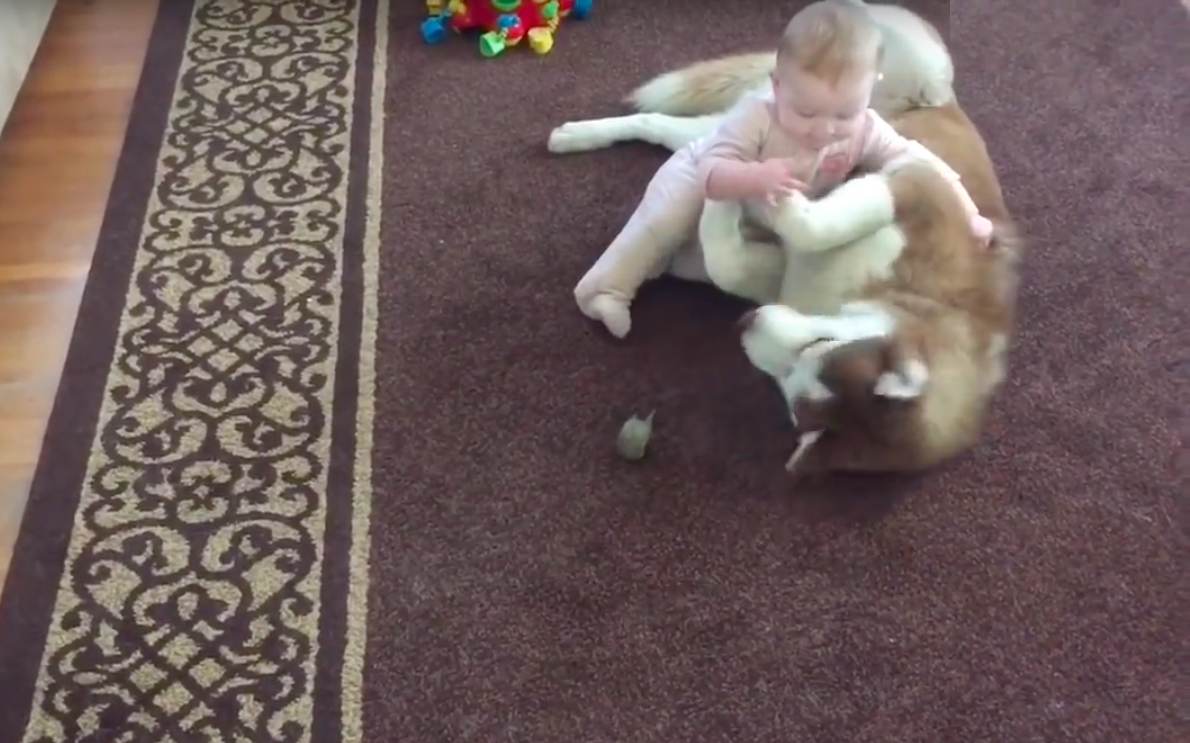 At one point, the dog is gnawing on a ball but even then, he's aware of the baby and doesn't let him get too close to his teeth.
This is for everyone who says growing families shouldn't have dogs!
Sure, the wrong dog can be a big problem but the right dog might be the best decision young parents can ever make. 🙂
Source: Shareably