Animals
Firefighters Find Terrified, Freezing Stray Dog On A Roof, And Have Only Seconds To Act
When you ask rescue workers what is the strangest rescue they've ever been involved in, everyone has a story.
Sometimes it's the failures that stick in someone's mind. We all have them. No matter how much you want to, you simply cannot save them all.
But for one group of rescuers from Saint Louis, MO, their strangest rescue happened on Christmas Day:
Firemen get called all the time to get cats out of trees, but how often does someone get called out to get a dog off a roof…?
In this case, it wasn't just the precarious position that was a problem. The temperatures were dropping into the frigid zone and the poor dog stuck on a roof had very short hair.
Furthermore, the roof was in deplorable condition and could collapse beneath the terrified pup any minute!
Rescuers showed up and began climbing the stairs of the abandoned house.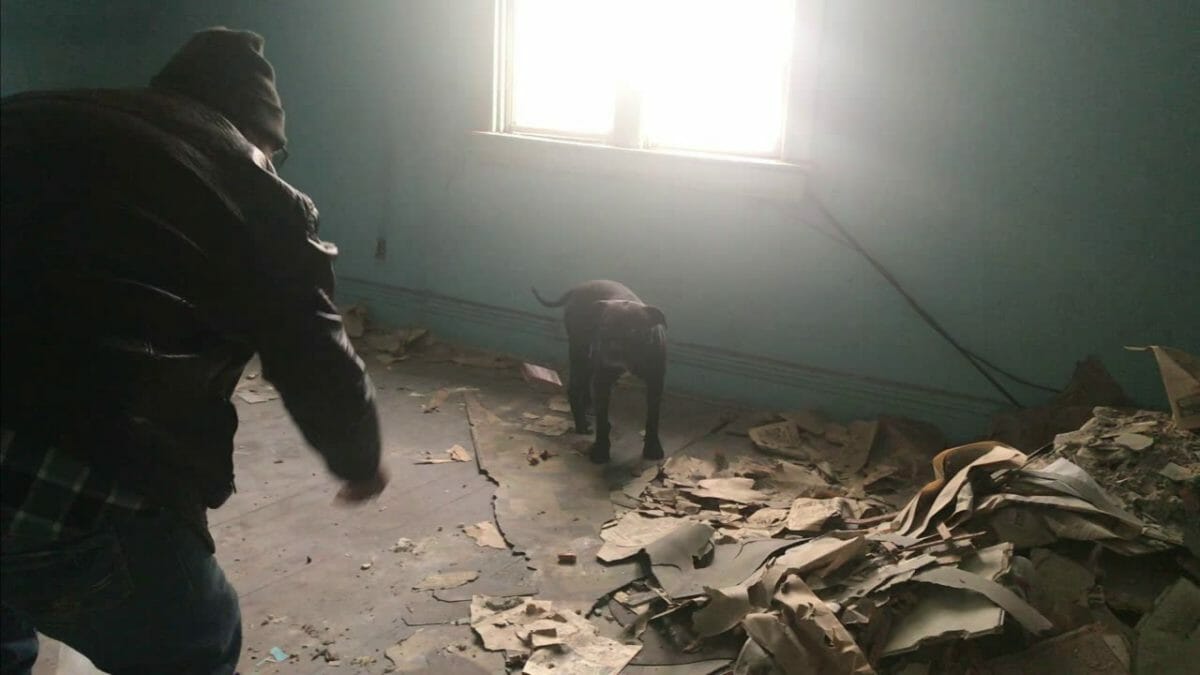 After several flights of stairs, they were finally on the top floor; the house had clearly been abandoned for quite some time now, as it was completely disheveled and filthy.
While the folks from Stray Rescue of St. Louis went inside, firefighters were standing by to either catch the dog if he fell, or close the window if he found his way back inside.
The dog did find the open window and went back inside, not realizing that the window shut behind him.
Once he saw the rescue workers and he tried to take his old escape route, he sort of flipped out.
Rescuers were able to temporarily calm him down by giving him a treat, but the dog quickly retreated after and began barking at them.
Obviously, this petrified pooch had led a difficult life and simply didn't trust humans.
Eventually, however, he came up to them and they got the leash on. Then he calmly let the rescuers lead him to safety.
Once he was in the car, rescuers began evaluating his ragged condition. He was covered in scars and open wounds and was very skinny and dehydrated.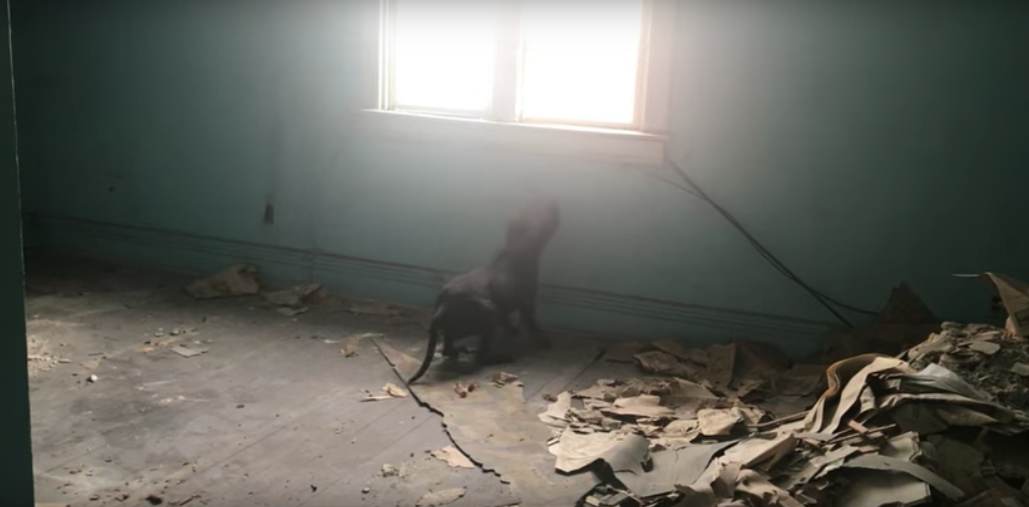 The nature of the wounds led them to believe he had likely been used as a fighting dog. The fact that he was wearing a collar with studs on it reinforced their belief.
No wonder he didn't trust humans! The only humans he had likely ever known had abused and neglected him and pitted him against other dogs for financial gain!
And that's just plain sick.
His saviors named the rescued dog Chucho and he's currently being treated for his wounds and evaluated to see if he can be adopted.
So far, he seems to be adjusting well and is happy and getting healthier every day.
We've all heard of "Cat on a Hot Tin Roof" but this guy was a "Dog on a Very Cold Shingle Roof."
But, thanks to the brave folks willing to walk into an abandoned house with a strange pit bull who could have easily hurt them very badly, his life has taken a giant step towards normal.
Thanks so much to all who give so much of themselves to make life better for the less fortunate. Dogs like Chucho can have a chance, thanks to them!
Source: The Animal Rescue Site