Animals
Giant Dog Lies In The Road And Refuses To Move – A Passing Family Discovers The Truth
The Ringstaff family has a motto:
"We can't save the world, but we can do something about the one in front of us."
Obviously, they're an active, kind-hearted bunch, which is why they often save lost animals wandering around their hometown of Harlan, Kentucky.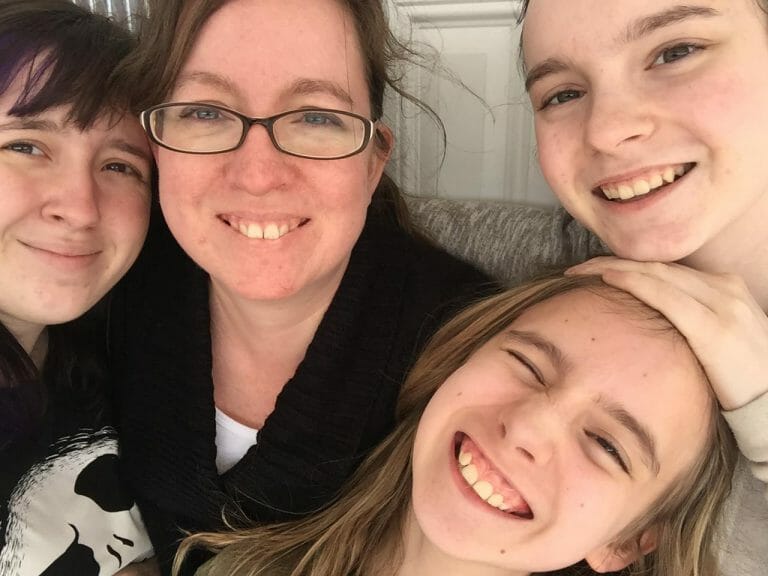 So, when they spotted a huge Great Pyrenees lying in the middle of the road, they knew they had another opportunity to help.
For some reason, this big fluffy creature just refused to move, even as oncoming traffic swerved around him!
Immediately, the Ringstaff family assumed the poor animal was hurt, and that was why he couldn't get out of the road.
But when they stopped and approached the dog, they didn't spot any signs of injury … really, the big pooch appeared to be just fine.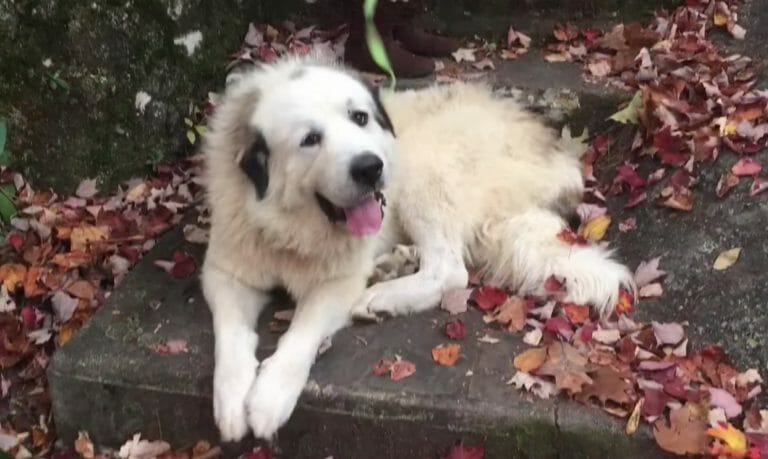 Then why wouldn't he move?
Well, they looked around a little and discovered the heartbreaking answer…
Lying in a ditch nearby was another dog; it had clearly been hit by a passing vehicle, and it hadn't survived the impact.
And now it was all clear: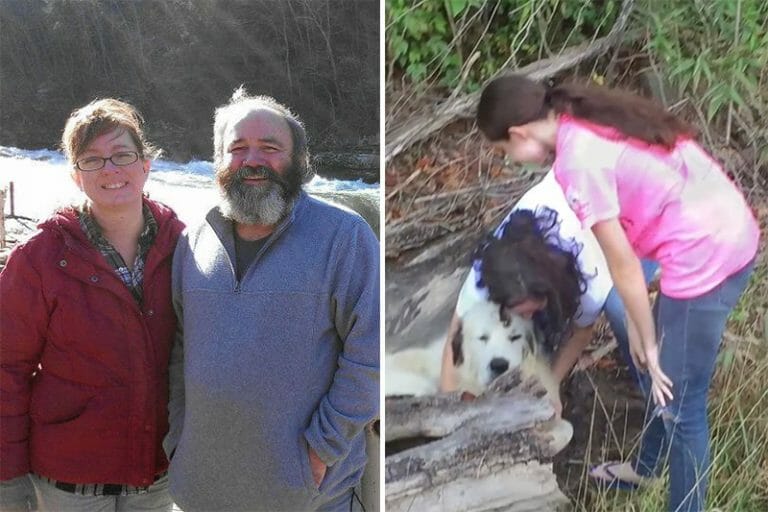 The Great Pyrenees refused to leave his furry friend's side!
Either he didn't know the poor pup was gone and was staying to protect him, or he was simply mourning the loss of his pal.
Whatever the exact reason, the Ringstaffs couldn't get the massive pup into their truck. He just wouldn't move.
They realized they couldn't do anything at that moment, but they resolved to return later with more help.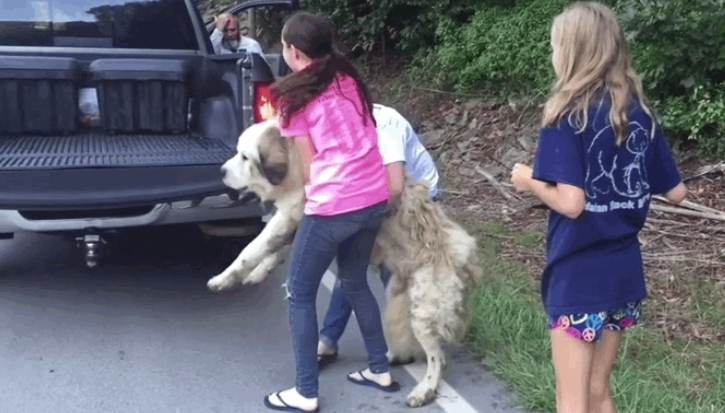 And that's exactly what they did: 10 hours later, they came back with reinforcements and yes, the grieving pup was still in the road.
This time, the Ringstaffs were able to hoist the big pooch into their truck and take him home.
Unfortunately, they learned that the dog belonged to someone who'd recently moved away, and had just abandoned the poor Great Pyrenees.
They'd probably abandoned the other pup, too, the one that had perished by the side of the highway.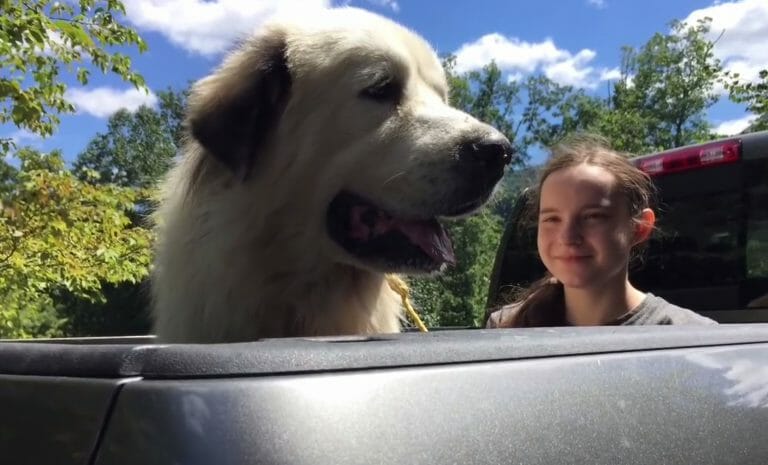 Well, that was just too sad a tale, so the Ringstaffs decided to care for the gigantic pooch, and called him Hachi (inspired by the 2009 movie, "Hachi: A Dog's Tale").
And as Melissa Ringstaff says:
But you know, they thought that name was too sad, so they renamed him Tucker. And Melissa says it "perfectly fit the dog's personality."
And Tucker probably wouldn't be around today if it weren't for this ambitious, animal-loving family!
But don't you think it's amazing just how loyal dogs are, both to humans and each other…? 😀
Source: Honest to Paws