Animals
Rescuers Remove Two Pounds Of Hair From This Timid Creature And Reveal A Surprise Beauty
When an animal is badly neglected for long enough, it sometimes ceases to be recognizable.
And at that point, the poor thing is in dire need of some TLC.
When staffers from The Trio Animal Foundation first stumbled across this terrified creature, they almost couldn't tell what it was.
But they did know this: it was in such awful condition that it required instant medical attention.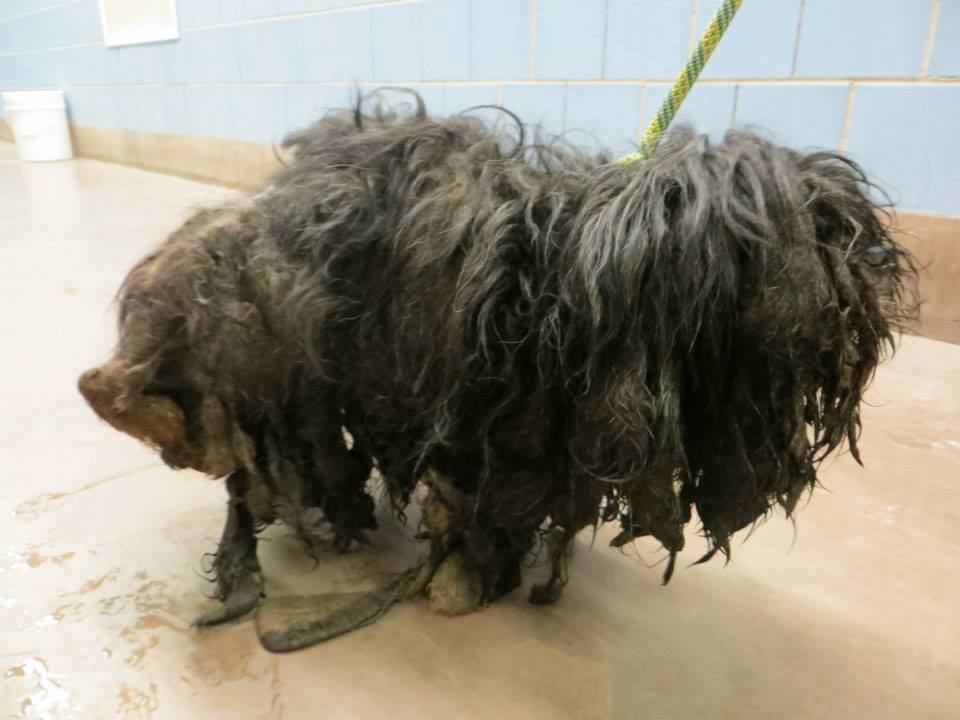 And once they got close enough, they realized it was indeed a terrified dog, but the severely matted hair meant they couldn't even figure out if it was a boy or a girl.
As the team wrote on their Facebook page:
"Flies and gnats swarmed around the pup and what appeared to be the dog's back legs dragged on the floor and left a watery trail… just like a snail."
The frightened, badly neglected pooch was named Ellen and the team immediately set to work.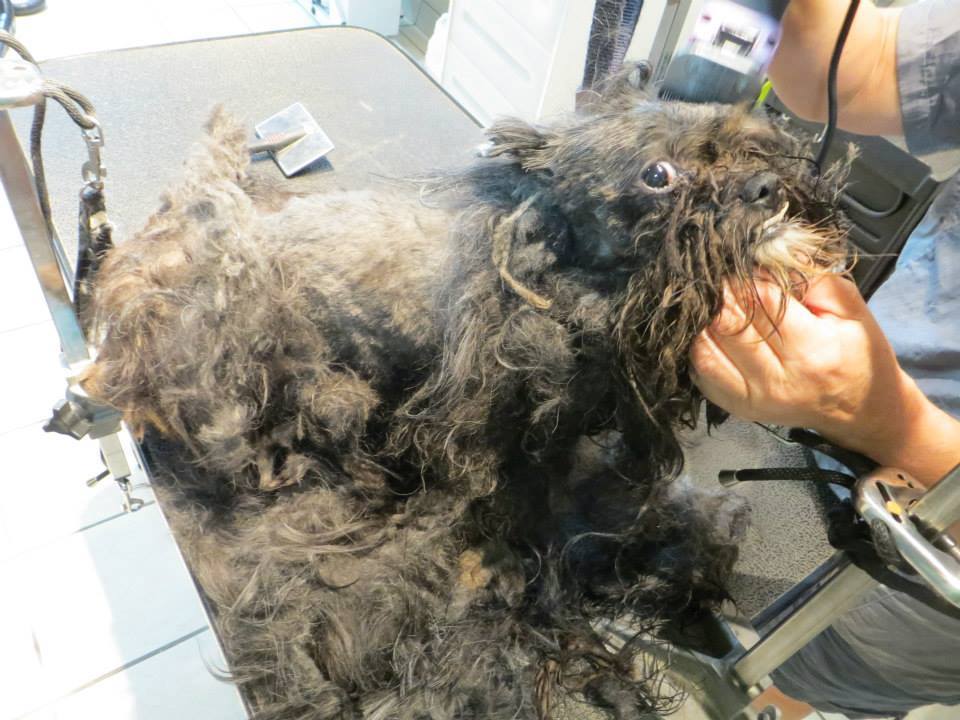 But it wasn't going to be easy. That matted hair was dense and extremely knotted and after all was said and done, it took an hour and a half to remove 2 full pounds of hair!
Even so, Ellen never barked or tried to get away. She knew these kind-hearted people were helping her.
And when the groomer was finally finished, what emerged from beneath that mess of filthy hair took everyone's breath away!
This is one beautiful pup!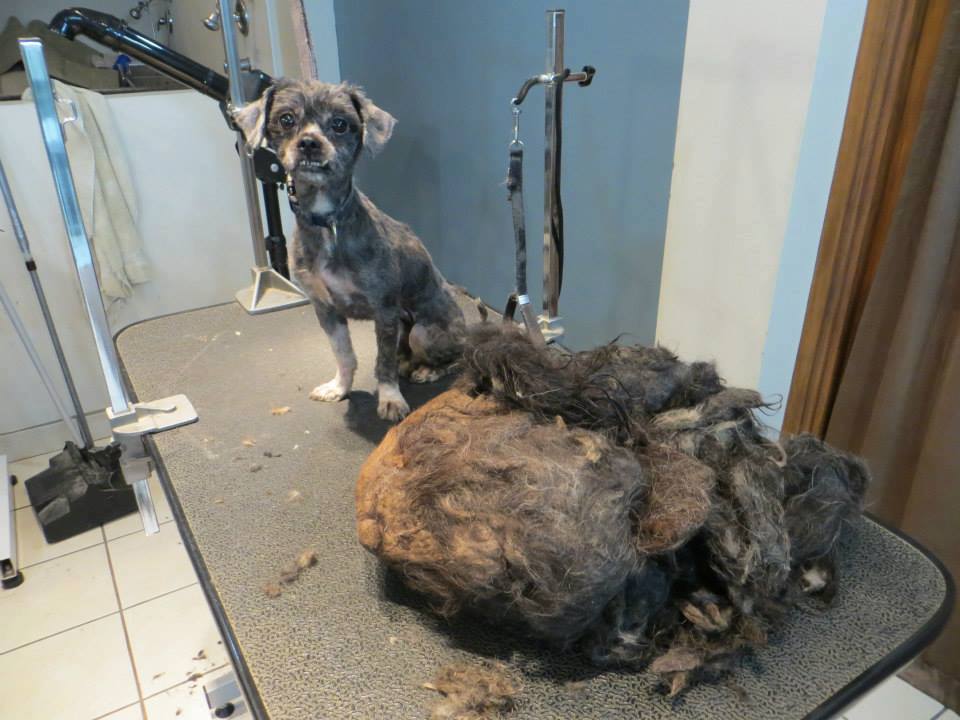 However, Ellen still required more rehabilitation if she was ever going to fully trust humans again.
That's when three TAF therapy dogs – Geiger, Miller, and Antler – stepped in and made friends with the suspicious Ellen. Thankfully, these trained saviors did their jobs well.
Ellen soon came around and turned into a happy, loving, ultimately trusting pup that everyone just adored.
At long lost, she was ready to be adopted and after reviewing over 200 applications (who wouldn't want her?), the foundation narrowed the search down to three families.
And they decided to leave the final decision up to Ellen. Well, she spotted a little boy named Linus from one of the families and immediately fell in love…and that was it.
"She made it very apparent that this was the family that she wanted to call her own."
This is the perfect ending to a perfectly wonderful rescue story, and it all began with a frightened, neglected animal you couldn't even recognize as a dog! 😀