Animals
Hikers Spy 3 Starving Dogs On A Frigid Mountain. With Time Running Out, They Hatch A Genius Plan
As much as we love to believe our pets are like us, there are times when pets just can't save themselves.
House pets, unlike their wild cousins, don't maintain a developed skill set for survival away from human companions.
Take that another step, and domestic animals lost in the mountains face numerous threats to their lives.
Any one danger such as sheer cliffs, extreme temperatures, bears, mountain lions or deadly snakes could easily kill a house pet.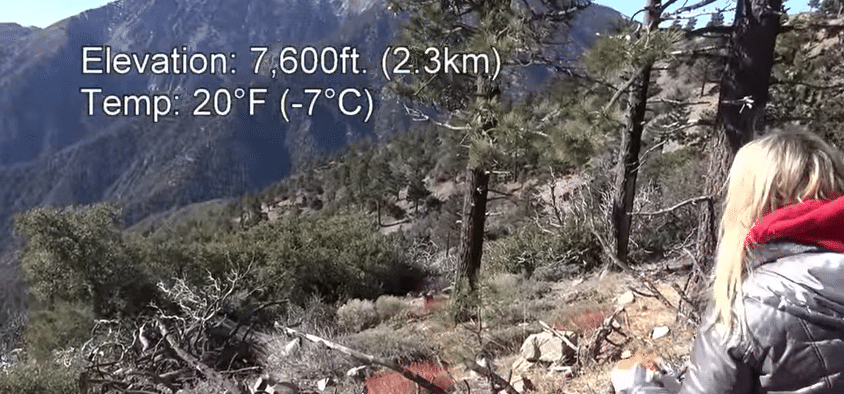 A trio of dogs found themselves trapped in a high-mountain danger zone near Wrightwood, California.
The area was remote, nearly 8,000 feet above sea level. The dogs, sisters to one another, were discovered in a canyon not easily accessible.
People tried to rescue the pups for a week, but no luck. The dogs stuck together and, for whatever reason, shied away from humans.
Time was running out because of the elements – temperatures hovering about 20 degrees – and lack of food and water.
Eldad Hagar, head of Los Angeles-based Hope for Paws, knew a rescue was needed.
He gathered fellow volunteers and their rescue trek began. They overcame the rough, mountainous terrain, but ran into another snag:
The dogs were wary of the strangers and avoided attempts at rescue, staying just out of reach.
These dogs just didn't understand what the rescuers were trying to do for them.
So, what do you do when stuck on a mountainside trying to rescue skittish dogs?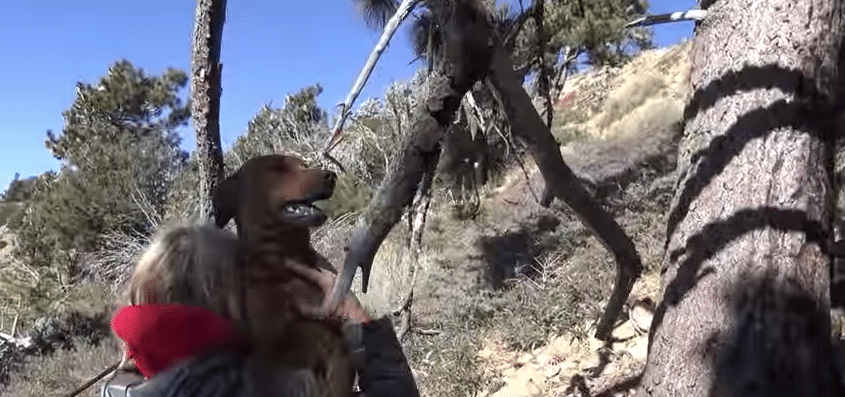 You treat them like wild animals.
The Hope for Paws crew set up a lure with food and a cage with a door that would spring closed like a wild animal trap.
They were successful with one pup and rushed that one to the veterinarian for evaluation and much needed food and water.
Her sisters took more time as they avoided the trap.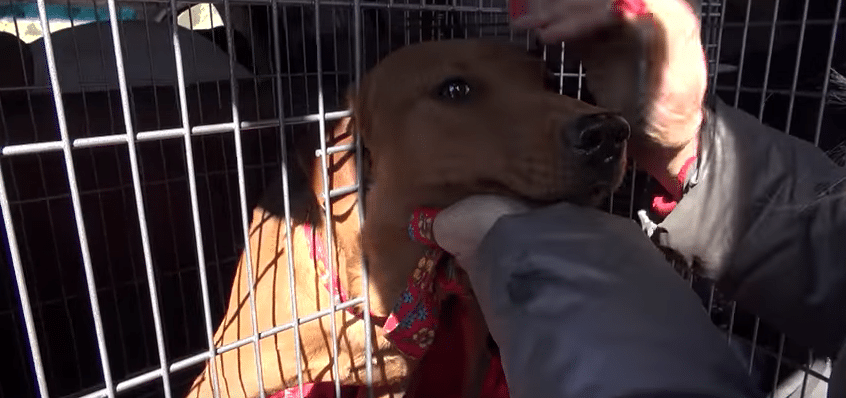 Not to be deterred, rescuers stayed the course until all three pups were "captured."
The trio checked out for good health and were placed with foster families. Thankfully, adoption was in the future for all three.
It's a heartwarming story with a few gutsy twists and turns, and worth the few minutes to watch the video.
Hang onto your seats for a ride on the wild side as you watch:
Source: Honest to Paws