Animals
Landlord Finds Tiny Pup Tied Under A Sink, Looks Close, Realizes Her Owners Were Evil
After a family got evicted from their apartment, they left a few things behind.
The property manager found one of those "things" when he went to check out the apartment after everyone had left.
It was a tiny terrified puppy, sitting under the dirty sink in the bathroom!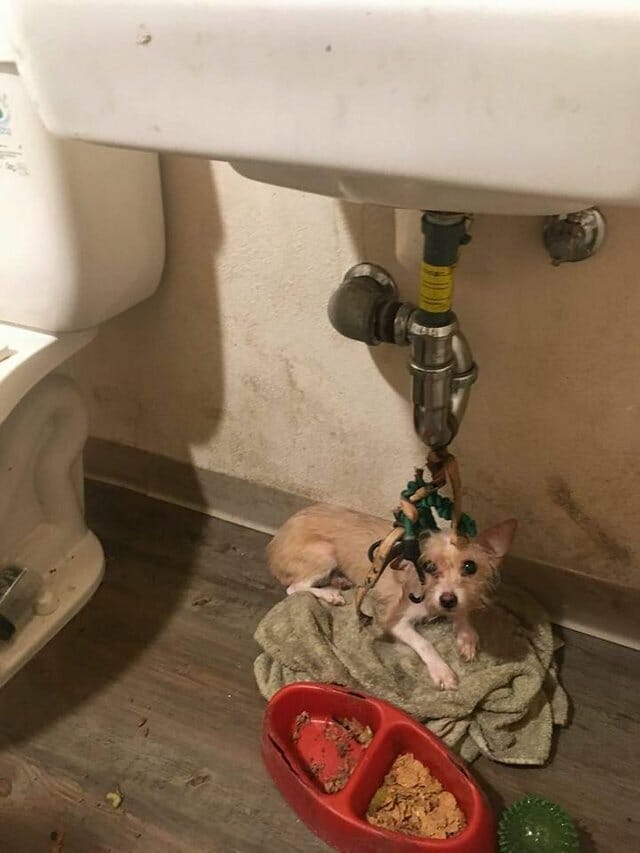 Then he got close and realized that the poor pup's previous owners had done something absolutely terrible…
They'd not only left the frightened dog behind when they disappeared, they'd only given her a little bowl of food and a bit of water to survive on.
Worse still, they tied her to the pipe under the sink, which resulted in an awful neck injury!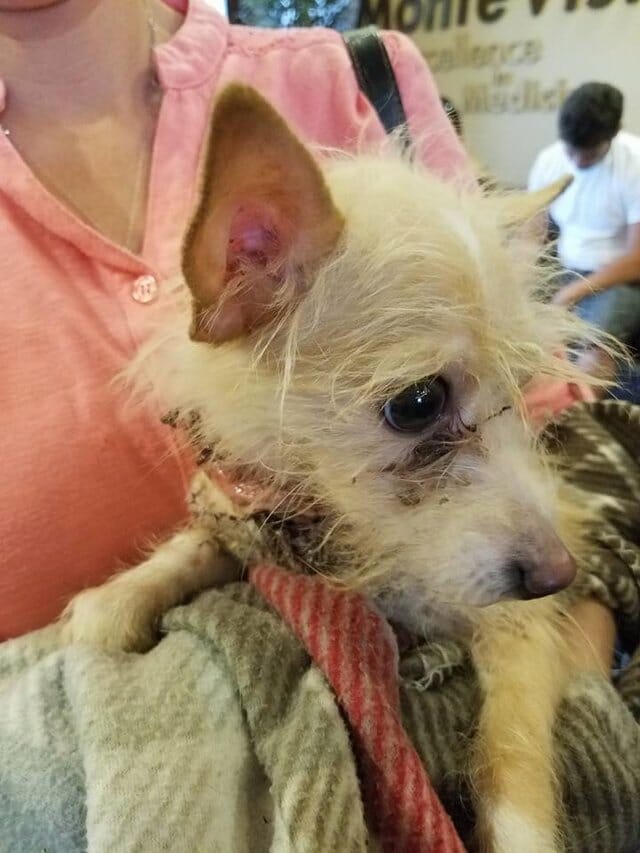 The landlord knew he had to help the dog, whose name was Autumn. She was obviously petrified, malnourished, and the neck injury needed immediate treatment.
So, he quickly called Kate's Rescue for Animals, and volunteers sped out to pick her up.
They carefully cut off her collar and after examining her injuries, they found it was worse than they thought:
Autumn was going to need surgery to close the open wound on her neck; if she didn't get it ASAP, she wouldn't survive.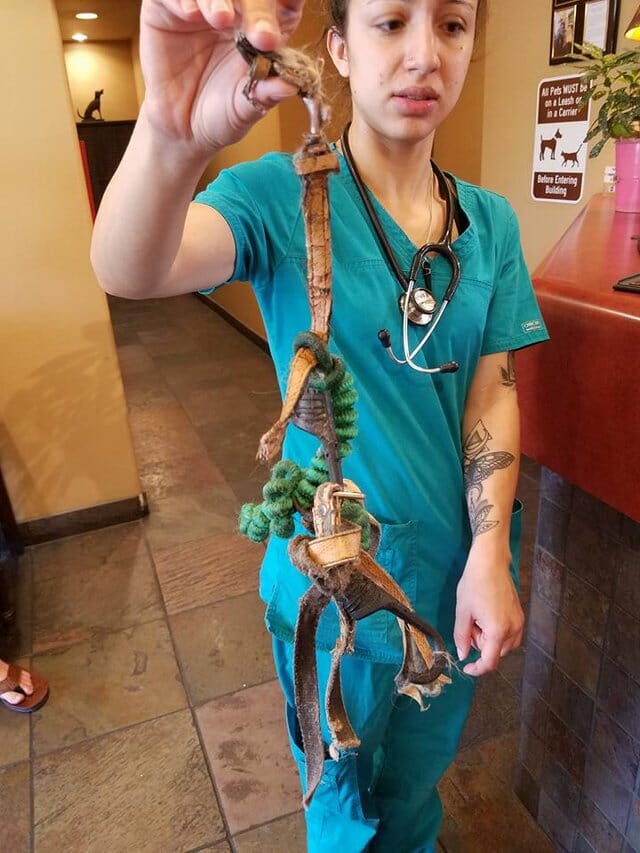 They said Autumn might've been sitting there for well over a week, so the little pup was also emaciated and dehydrated. She also craved human contact, and for good reason.
"She is super sweet, and loves to be held, because she's been neglected for so long," Kim Dunn, a volunteer with Kate's Rescue for Animals, told The Dodo.
The good news is that Autumn has managed to bounce back rather quickly, and despite a sudden fever that concerned vets for a while, she's now resting comfortably.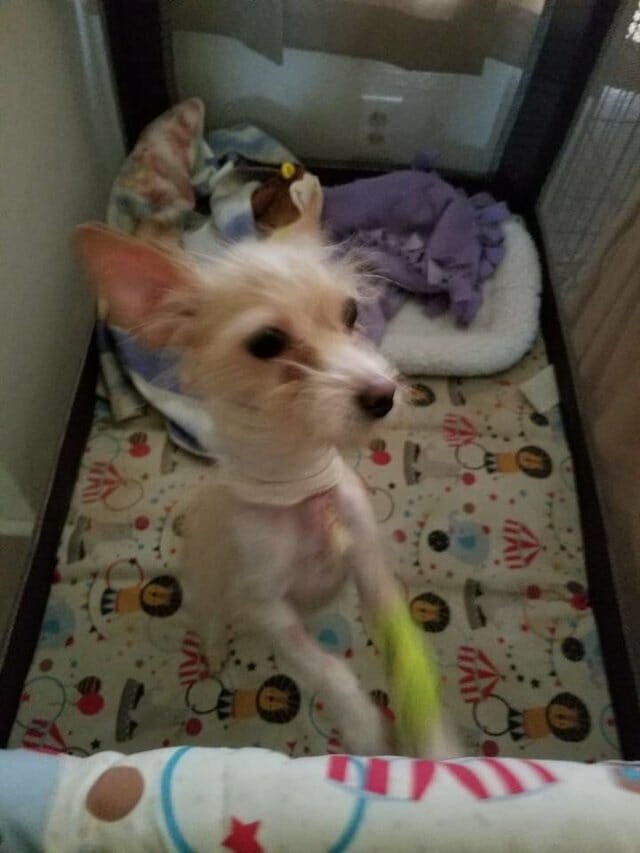 She can't yet be around other dogs during her recovery, but her ultra-sweet personality will always shine through!
And before long, she should be off to her fur-ever home, which will have owners that will never, ever leave her tied up to die in an empty bathroom.
No animal should suffer through such a horrifying experience!