Animals
Lioness Comes Out To Greet The Man Who Adopted Her. He Carefully Steps Closer And Then…
Wild animals are amazingly independent creatures.
They don't need humans to survive. Well, unless they need us as a food source when they're starving to death.
But the world can be cruel, and nothing is perfect. There are times when even wild animals require the love and care of mankind in order to survive.
Such was the case with a lion cub named Kiara, who was raised with much love and affection by a lion trainer named Adolfo.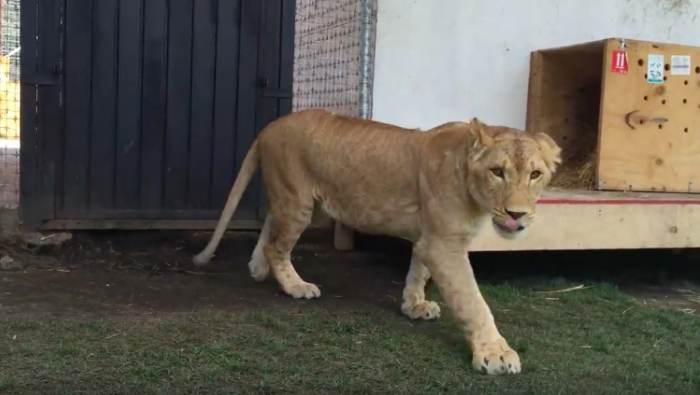 Though Adolfo knew lions, like most wild animals, could be very unpredictable and extremely dangerous, he took it upon himself to love and care for these incredible creatures.
He spent a ton of time with Kiara, especially, so he was heartbroken to see her go to The Black Jaguar White Tiger Foundation.
His job was done; Kiara had grown into a healthy, happy, well-behaved lioness. But at the same time, Adolfo always hates to see his charges disappear…he loves them all, after all.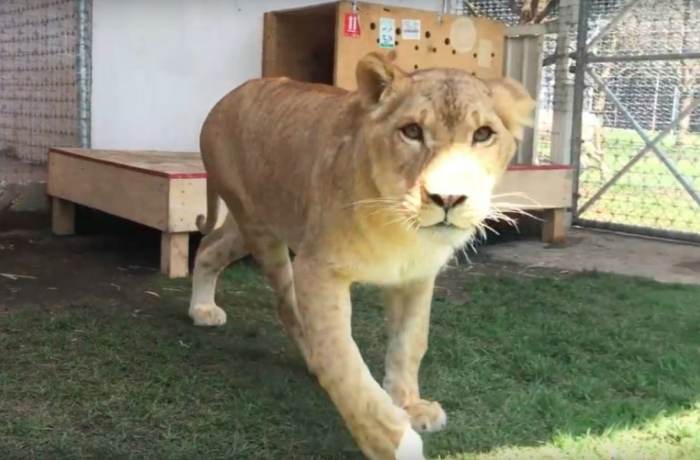 One day, after plenty of time passed, Adolfo decided he just had to see Kiara again.
So he contacted the Foundation and told them he'd be arriving, and he couldn't wait to spring the big surprise on his favorite cub.
Of course, it had been a long time…would Kiara recognize his first dad? If not, how exactly would she react?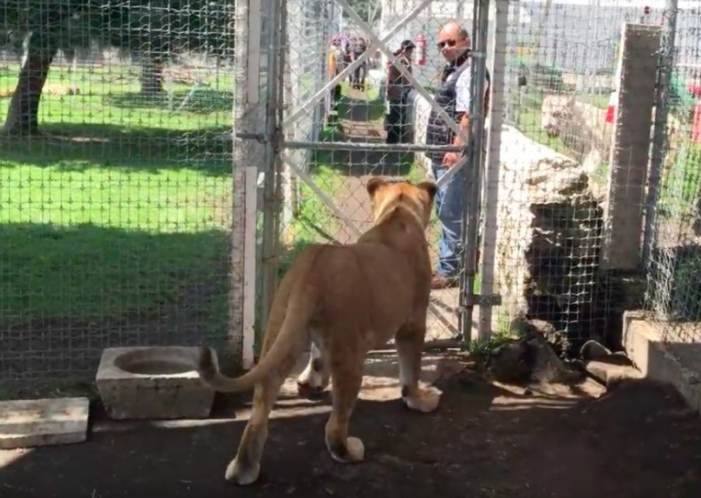 She certainly had no idea Adolfo would be coming so nobody was really sure what was going to happen…
Well, when he arrived, the team carefully brought Kiara to the gate. At first, the lioness seemed a little hesitant; maybe she wasn't sure who he was.
Adolfo took a chance and got a little closer and then suddenly…well, you just have to see it to believe it.
Source: Honest to Paws