Animals
Mali The Military Dog Receives One Of The Rarest Honors Ever…Knows Exactly What To Do With It
For centuries dogs have been protectors of their human companions.
When danger arises, dogs often display heroic efforts to help the humans they love.
Dogs today are regularly tasked into military service where they work, often in harsh environments, to support soldiers who protect the world.
British Special Forces dog, Mali, an 8-year-old Belgian Malinois, proved his worth to mankind during a dangerous mission in Afghanistan.
A group of heavily-armed suicide bombers was hiding in a multi-story building. Mali was part of a Special Forces unit that in 2012 went after the militants.
During the seven-hour mission, Mali sniffed out explosives and was injured by three grenade blasts.
Most dogs, even their human counterparts, would be done after such an attack.
But not Mali, who persevered through the fiery battle and helped save the lives of several fellow British soldiers.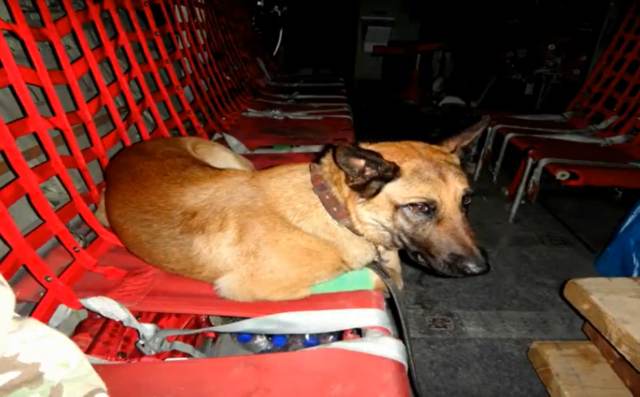 The key enemy stronghold was secured, and the mission a great success.
Unfortunately, Mali's injuries from the mission were serious, as his belly, chest, ears and teeth were all injured.
Thankfully, though, after enough time passed, he recovered fully and was then retired from active duty. Job well done!
Most such military sacrifices go unnoticed by the public, but the military wasn't about to overlook Mali's bravery:
Mali was chosen for a prestigious honor, one awarded to a select few military animals over the years.
Mali was awarded the Dickin Award from the People's Dispensary for Sick Animals (PDSA).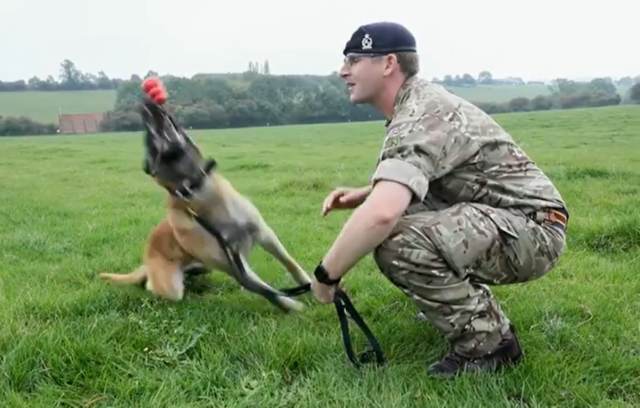 In 75 years of the medal's history, only 31 other dogs have received the award. Other animals include 32 pigeons, four horses and one cat.
Jan McLoughlin, PDSA director general, presented the award to Mali and was quoted:
"Mali has displayed a truly awesome ability and determination to seek out explosives and insurgents during a key operation.

To achieve this while exposed to close combat and such intense enemy attacks makes him an incredibly worthy recipient of the PDSA Dickin Medal."
Of course, good ol' Mali is still a dog…
When he received his Dickin Award during the special presentation, he forgot it was for his military service.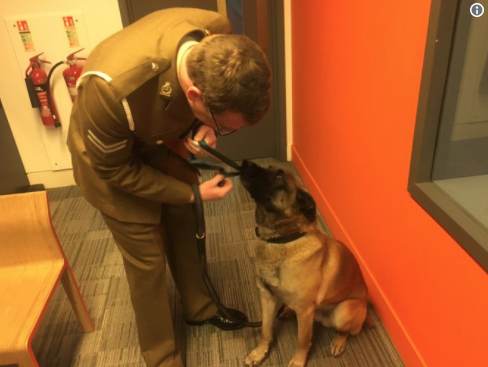 He playfully grabbed the medal with his teeth and had a brief tug-of-war with the presenter. Dogs will be dogs!
Anyway, Mali now serves in his retirement as a training dog for the Royal Army Veterinary Corps. He helps new dog handlers hone their skills for future service.
His continued service is certainly appreciated, and his sacrifice in battle one to remember – man or beast.
Source: iHeart Dogs