Animals
Man Spots Tiny Animal Trapped By Raging Forest Fire…Seconds Later, He Charges Into The Flames!
Heroes are made in seconds.
They charge into danger without thinking about their own safety, intent on only one thing:
Saving whoever needs assistance. It doesn't matter who or what requires help; the hero simply does everything he can to save a life.
In case you'd forgotten, the Southern California wildfires were some of the worst in history, as the horrific blaze destroyed a portion of Ventura County.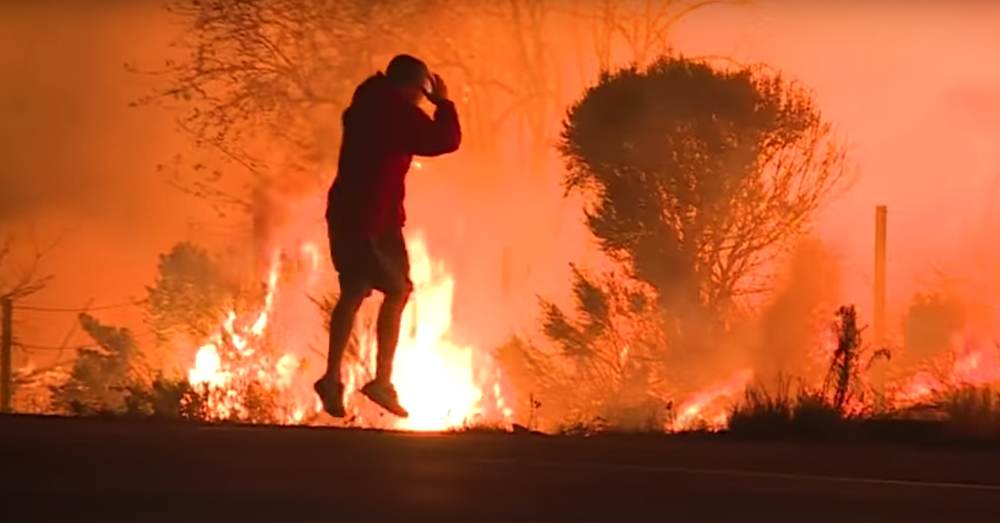 Overall, the terrifying inferno turned nearly 150,000 acres of land into a burnt crisp, and over 200,000 people were forced to evacuate.
In the midst of this insanity, many heroes were made…but perhaps one, an anonymous driver, escaped notice. And maybe it was because he wasn't saving a human.
In fact, as this man was speeding away from the dangerous fires, he noticed something small darting about on the side of the road, and very near the gargantuan blaze.
He stopped his car, hopped out, got a closer look…and immediately went after the little critter!
It was a wild rabbit that was desperately trying to avoid the oncoming wall of flames, but he was also afraid to cross the freeway. The little guy was running out of options!
But this anonymous hero refused to leave the poor thing to its ignominious fate.
First,  he tried begging the frightened animal to come toward him but that didn't really work. However, he was finally able to maneuver close enough to snag it.
He scooped up the rabbit in his arms and that was that: One saved furry friend, and one immediate hero!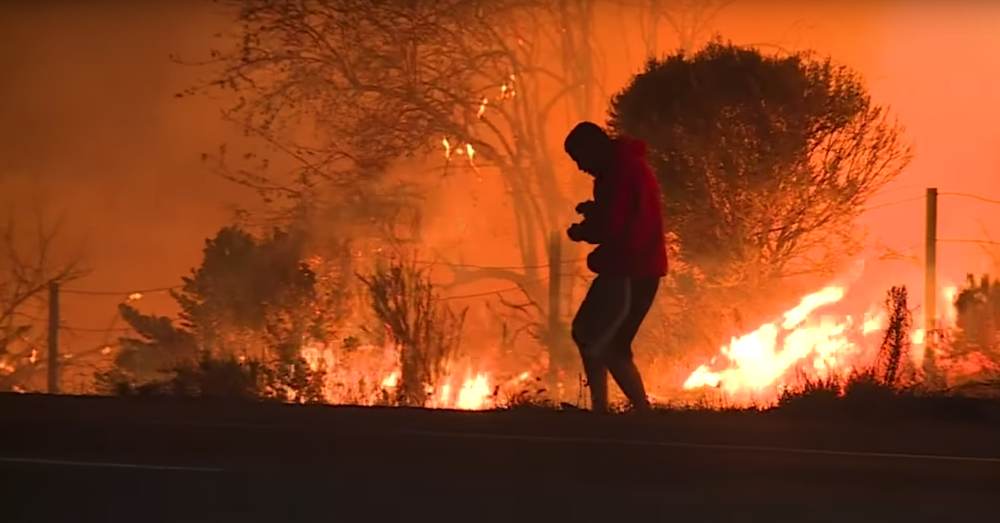 Amazingly, the man in question didn't want to be interviewed; he preferred to remain anonymous and let the deed speak for itself.
Yep, sounds like the response of a true hero!
Some people might say it's silly to risk your life for a little rabbit. We say it's something else…something special and amazing, and something we should all applaud.
Don't you agree?
Source: The Animal Rescue Site