Animals
Man Tries To Kick A Stray Pup – Seconds Later, The Unseen Dog Pack Charges In
One young man thought it'd be funny to kick a stray dog.
As it turns out, it was funny … but certainly not in the way he expected.
When at the beach, this dope spotted a dog wandering by the water.
For some reason, he decided he'd run up and try to kick it.
…humans can be such idiots sometimes.
So, he raced off over the sand and when he got close to the poor pooch, he prepared to unleash a vicious kick.
But it just didn't work out that way.
First thing that happens, he slips backward and falls flat on his back. That alone is pretty funny.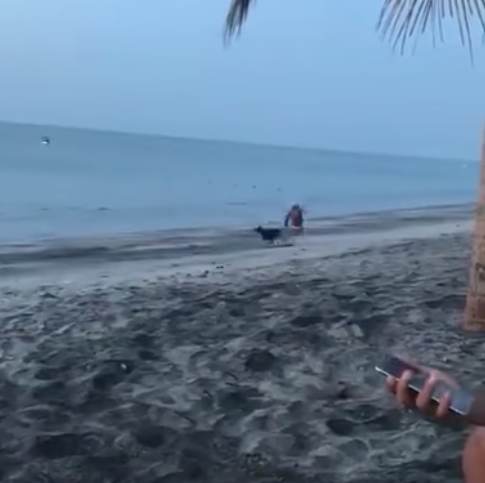 But it's what happens seconds later that has animal lovers all over the world laughing and applauding…
The instant the guy gets to his feet, a bunch of dogs comes out of nowhere and starts chasing him across the beach!
He must not have seen the pups, or maybe he didn't think they'd defend their friend.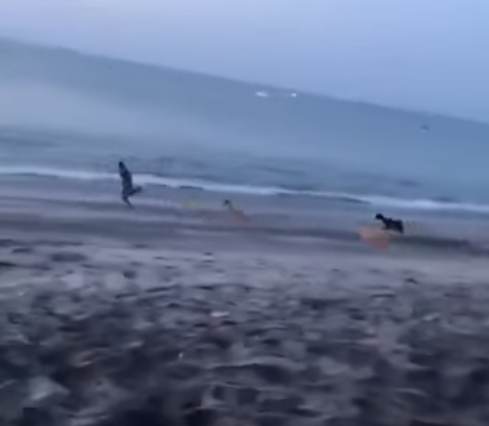 Either way, they came sprinting after him and he took off, desperate to get away … then he falls again, this time into the waves.
Doesn't get much better than that, right!
It's called karma, you moron! Don't ever kick a dog, got it? 😉
Source: Reddit