Animals
Neighbor Spots Pup With Chain Around Her Neck – Notices A Detail Even More Sinister
When a Good Samaritan first spotted his neighbor's dog, he knew something was wrong.
For some reason, this pooch was sitting on a pile of dirty rags inside an old tire, and she wasn't moving much.
She didn't really even turn her head when the neighbor carefully approached.
That's when this kind-hearted individual realized that the dog not only couldn't turn her head, she couldn't lower it at all…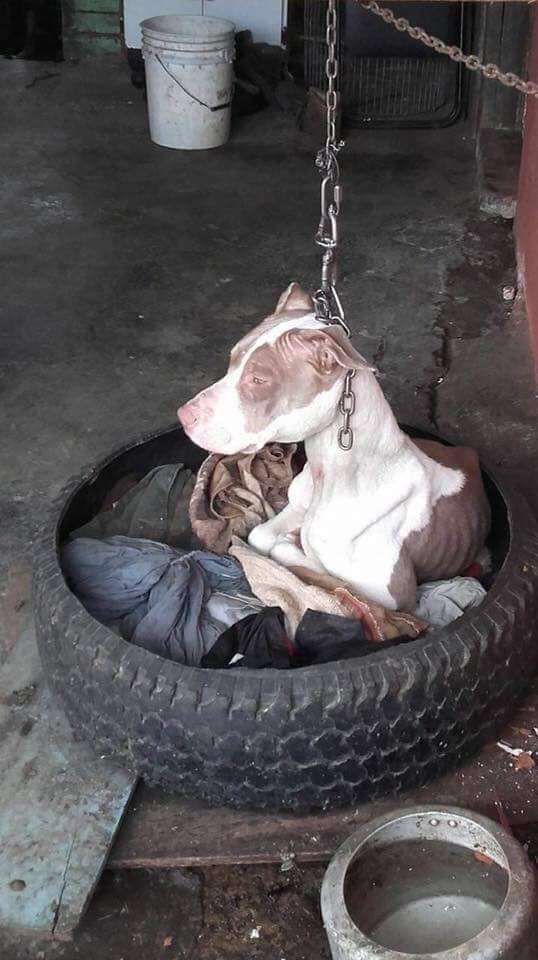 And it's all because of a chain wrapped around the pup's neck.
The dog wasn't just chained up … she was literally hanging by that chain!
The chain was just way too short and the appalled neighbor rushed for the phone. This poor pooch needed immediate help!
Later, rescuers from Territorio de Zaguates in San Jose, Costa Rica would learn the sad story behind this pup, named Cala.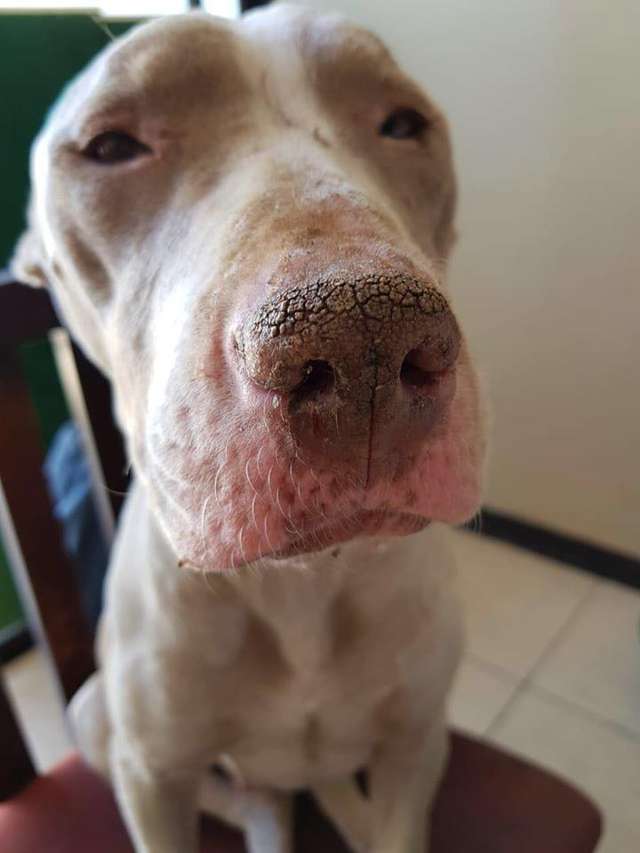 Cala's owner rarely gave her enough food and never took her to the vet, and he kept her on a dangerously short chain for most of the day.
Said rescuer Lya Battle:
"I felt desperately sad and frustrated.
The picture I first saw of her showed a pitiful creature robbed of its dignity and ready to give up…
…a dog whose spirit had been broken and was just waiting for the end to come while living a never-ending nightmare."
Thankfully, the police and sanctuary team removed Cala from the property where she'd been found, and vets quickly went to work.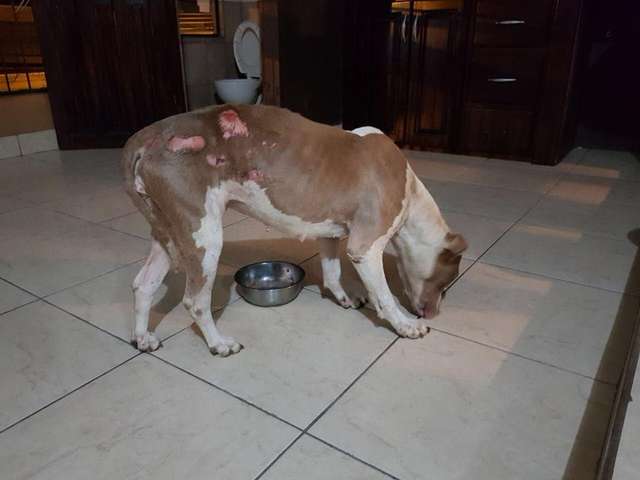 Cala had wounds around her neck where the chain had dug in, and she also needed plenty of nutrition.
Said Battle:
"Her healing process was slow … especially the gash in her neck caused by years of hanging from a tight metal chain around her neck.
"Nursing her was as painful for her as it was for us, but eventually she understood that after the pain came love and treats, so she learned to deal with it like a champ."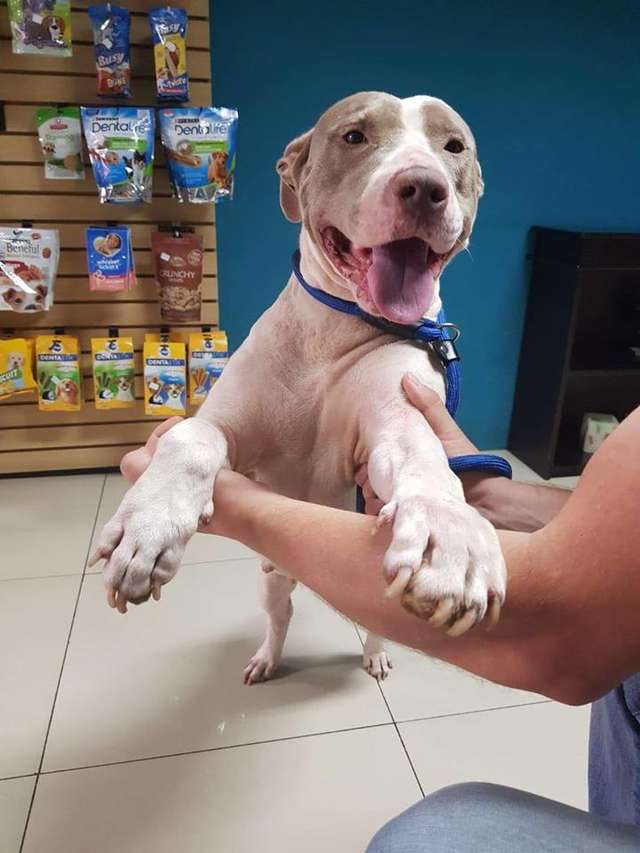 As time went on, Cala steadily improved.
She went from being weak and terrified to being a "stronger creature willing to stand up for herself." Then her personality finally started to shine through!
At long last, Cala is getting the love and respect she deserves, and she's currently thriving in a foster home.
Finished Battle: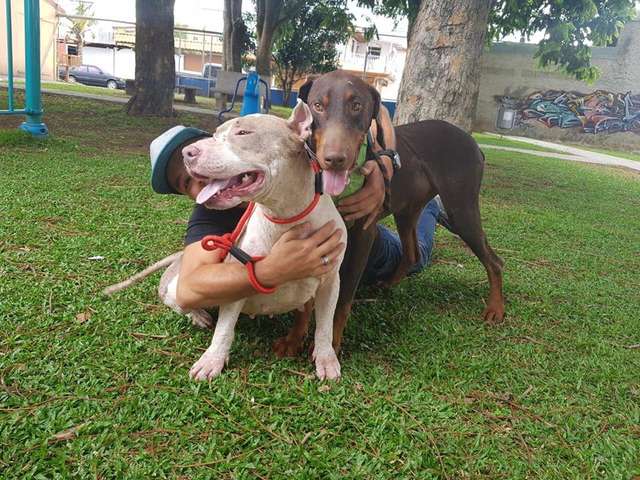 "After years of neglect, torture and imprisonment, Cala seems to be getting all the puppy misbehaving process out of her system and we all think that's just fine.
She is happy, strong, willful, a bit stubborn, and spoiled by her foster mom and family."
And she deserves every last bit of spoiling she gets, wouldn't you agree? 😉
Source: The Dodo