Animals
Nobody Wanted This Obese Dog. Then One Family Shows Up With The Best Weight Loss Plan Ever
Shiloh the pooch had packed on a few pounds.
He was described as "a tad overweight" in an adoption ad on social media.
…a "few?" A "tad?"
This big boy was a waddling wannabe Weight Watchers spokes-doggy.
Perhaps that's the reason why nobody wanted Shiloh; he was obviously in poor condition and fixing him would be quite the project.
But when Heidi Fiore first saw the tubby Labrador, she truly believed her family could help him drop weight off his 146 pounds of girth.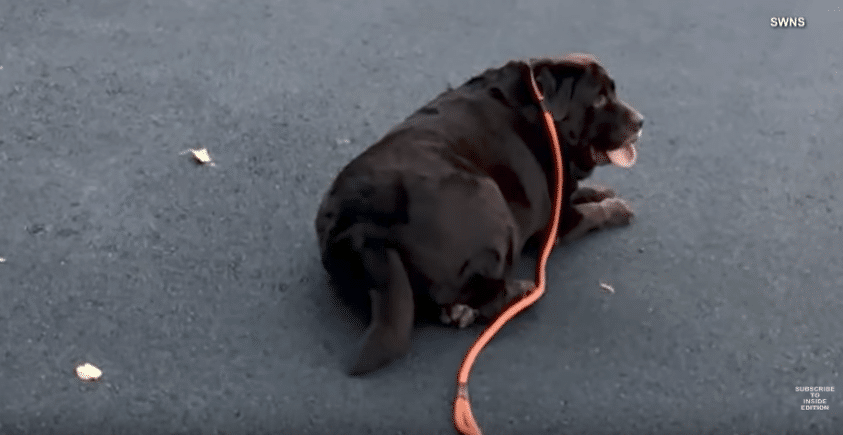 So, the family adopted Shiloh and started him on a health-centered diet mixed with an exercise plan.
At first, however, it appeared they'd bitten off more than they could chew with this plump pooch.
Shiloh struggled to walk down the street for any measurable distance. A few steps into his exercise routine and he would plop down on the pavement panting.
Despite the hurdles, though, Shiloh wasn't a quitter and was determined to shine for his new family.
Days, weeks, and months passed as Shiloh trotted a little further down the street as his exercise increased.
Get this big guy a viral video and a weight loss deal!
The results: Shiloh shed 60 pounds – yes, 60 – in 11 months. Now he proudly prances along his 2-mile walking route at a lithe 80 pounds.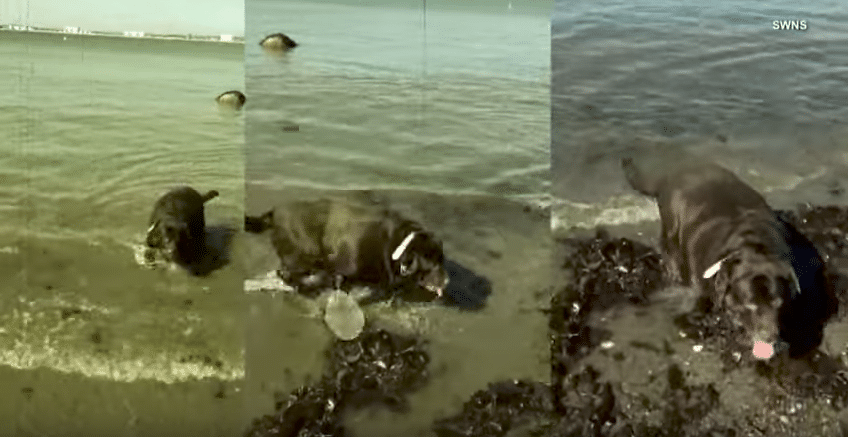 That's a prime and healthy weight for his breed, by the way.
Shiloh is walking tall and thin, and has 2,000 Facebook fans cheering his weight loss success.
See? With the right health plan and a strong support system, anybody can get trim and fit!
Source: Good News Network