Animals
Pit Bull Smells Smoke, Races Upstairs To Baby's Room – Mom Blown Away By Pup's Next Move
Pit Bulls get a bad rap.
They have a poor reputation for a variety of reasons, but many of those reasons are based on myth, not fact.
In reality, the pit bull is a fiercely loyal breed, one that will absolutely make the ultimate sacrifice (if necessary) to protect his or her human owners.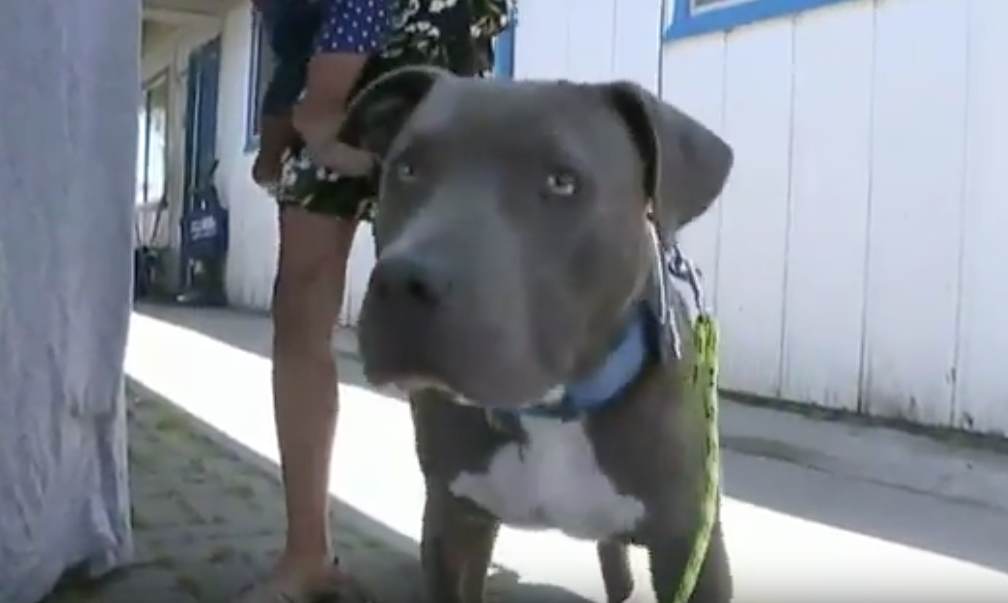 Latana Chai learned this firsthand when her pit bull, Sasha, "saved everybody" one fateful day in California.
On that day, just before midnight, Sasha began barking loudly and banging at the door in Latana's backyard.
It wasn't like Sasha to be so vocal; the barking was so loud and ferocious, Latana knew something was amiss.
So, she ran downstairs to check on her frantic pup, and that's when she looked up to find smoke and flames coming from her neighbor's house!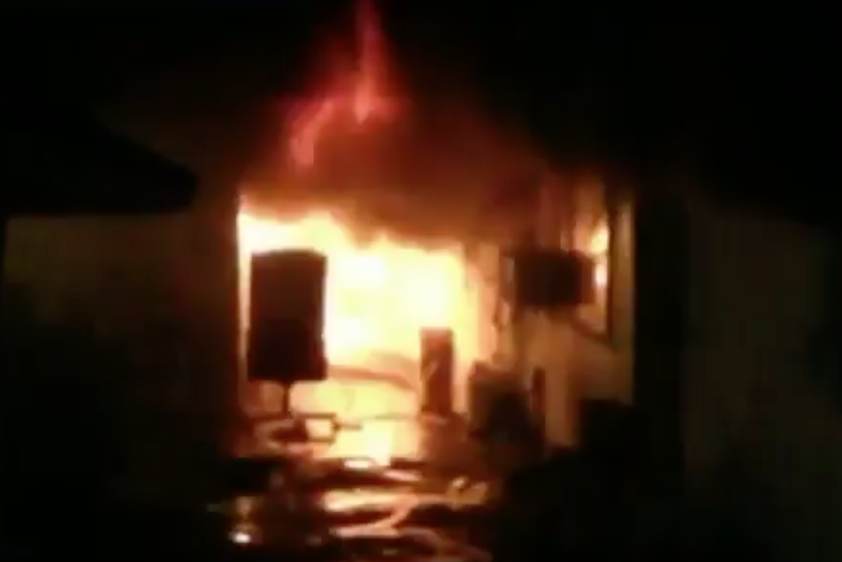 The fire wasn't small; it was quickly spreading and threatened to engulf nearby homes. This was why Sasha was so terrified!
But terrified or not, the dog had just one thing in mind: save his family!
He sprinted past the panicked mom and ran upstairs and Latana ran after him. She was worried because upstairs was her 7-month-old baby, Masailah…
Sasha is a big dog and if he's out of sorts, who knows what he might do?
But when Latana ran upstairs, she found Sasha doing the most amazing thing:
The dog was gently dragging the crying baby by the diaper … Sasha was trying to save the infant!
Later, as Latana told KTXL: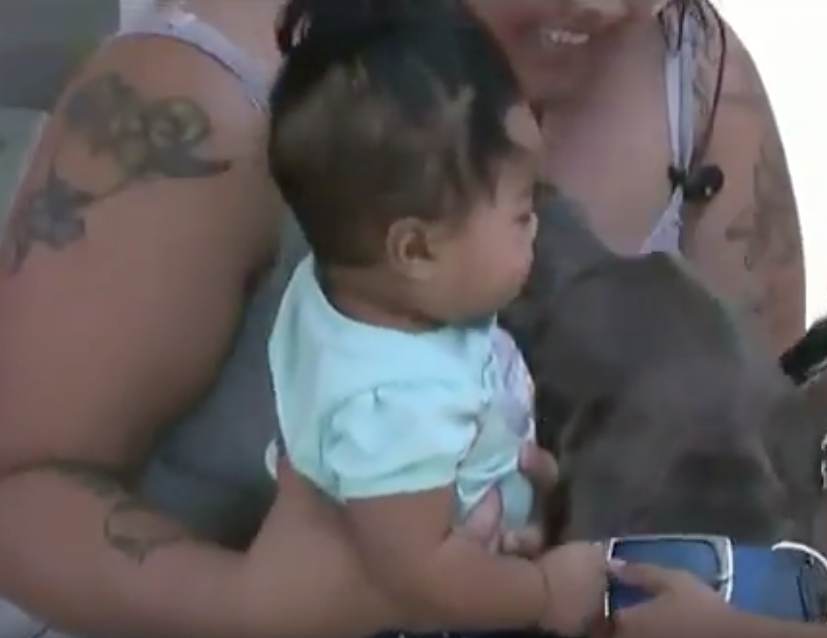 "[Sasha] saved everybody.
Because if it wasn't for her, I don't think that any of us in this complex would have known anything."
So much for the idea that pit bulls are aggressive, unreliable breeds!
That one incredible gesture proves just how far our four-legged friends will go to save us in times of peril, and we should all be thankful and respectful. 🙂
Source: Little Things