Animals
Smiling Pit Bull Rejected From Her Dream Job – The Excuse Infuriates Dog Lovers
Discrimination isn't unique to humans.
It exists in the animal kingdom, too, especially where certain breeds are concerned.
Nova is a beautiful, cheerful, and talented pup that was destined for one thing: to serve the public.
That's right, this 2-year-old go-getter is trained to be a brave K9 dog; she sprinted through her training and was about to be paired with a law enforcement officer.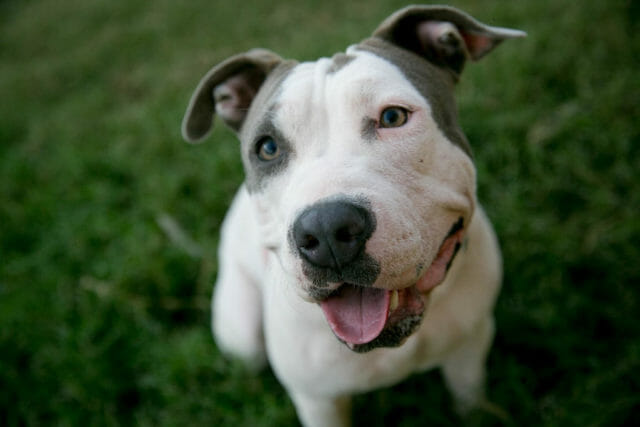 But incredibly, just before this happened, the Universal K9 (UK9) training facility in San Antonio was raided by the FBI!
It was due to suspicion of fraud and unfortunately, all 25 animals at the facility – including Nova – were taking to San Antonio Animal Services.
There, Nova began to decline.
She doesn't do well in kennels (well, what dog does?) and she was in danger of losing her training.
But at the last moment, it looked like Nova would still land her dream job as a K9 dog for the U.S. Air Force!
And because she'd already completed her training, everyone figured she'd be a guaranteed selection.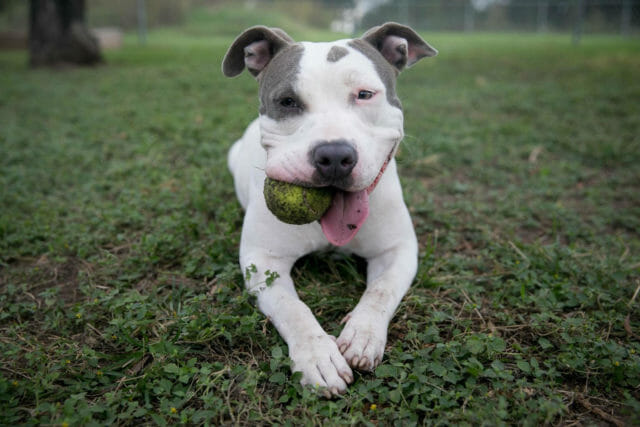 However, there's one big problem:
The Air Force doesn't accept pit bulls!
Austin Pets Alive volunteer David Loignan just can't believe it. He says it's extremely unfair:
"Nova is a sweet girl, with a huge heart, who loves everyone she meets.
What a waste of drive, talent and skill, all due to her blocky head and stocky body."
David added that the thought of Nova "lingering in the shelter and erasing all the effort that's gone into giving her the life she was meant for, and deserves, is heartbreaking."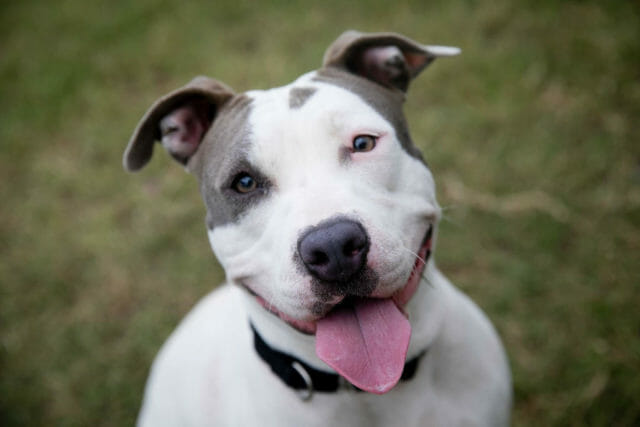 It really is, isn't it?
Just because of her breed, Nova won't be able to serve humans the best way she knows how, the way she was trained to do.
But it's hardly the only example of breed discrimination in the world of dogs, as many dog lovers well know.
If Nova can just find a loving family to adopt her, though, maybe she can put all this behind her…
Source: iHeartDogs