Animals
Hope Was Fading Fast For Poor, Blind Pup Diesel, But Zoe Wasn't Gonna Give Up
While there are plenty of four-legged friends that live in loving homes with owners that absolutely adore them, there are far too many that are not as fortunate.
Such was the case with a poor 14-year-old dog Diesel, who suffers from blindness.
What's more, Diesel has been kept chained up outside for his entire life – through two different owners, no less.
That is no way to live, not for any animal…ever!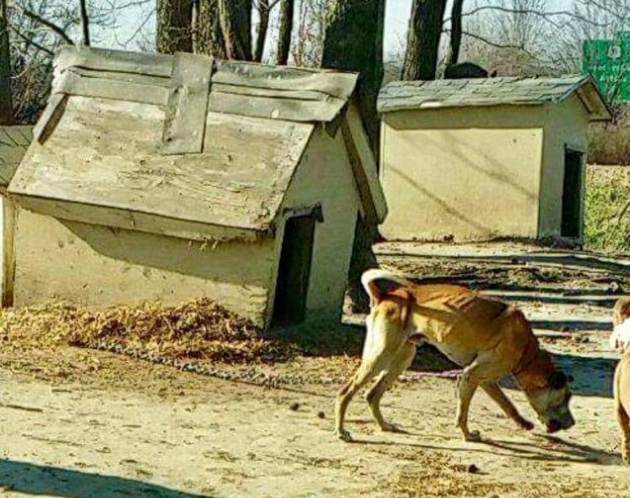 Zoe Kharasch, founder of Newman Nation: Senior Pets United, caught wind of the situation, and she just knew she had to jump in and do what she could.  
She was discouraged from doing so, but she knew in her heart that Diesel deserved a fighting chance at a happy life.
"When I first expressed my dedication to rescuing him, I was met with a lot of skepticism, even from friends," Kharasch told The Dodo.

"People said he would never adapt to living indoors, that he should remain on the chain where he was 'comfortable' and even that he should just be euthanized."


Zoe sent a volunteer out to scoop Diesel up, and it didn't take too long for her hunch to be proven correct.
Diesel was an incredibly loving and sweet pup that seemed to be downright tickled to finally be in the company of folks that really cared for him.
This is one happy pooch! 😀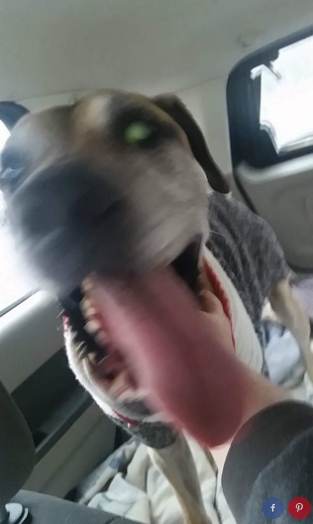 He was placed in a foster home with some other animals, and he quickly made friends.
His lack of sight hasn't hindered him a bit, and he absolutely loves entertaining himself with the doggie toys that he's free to grab whenever he wants.
This is exactly how every dog should live, right? Happy and having fun? Loved and respected?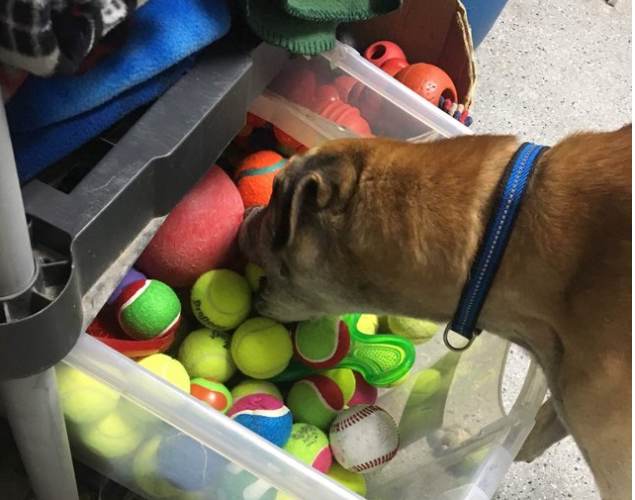 Well, Diesel is finally in a spot with a family that cares for him, but he's still in need of a forever home.
The turnaround in his life has been remarkable thus far, and we'll hold out hope that things get even better for him as he advances in age.
"Diesel is a true testament to the good nature of dogs and how they forgive so easily," Kharasch said.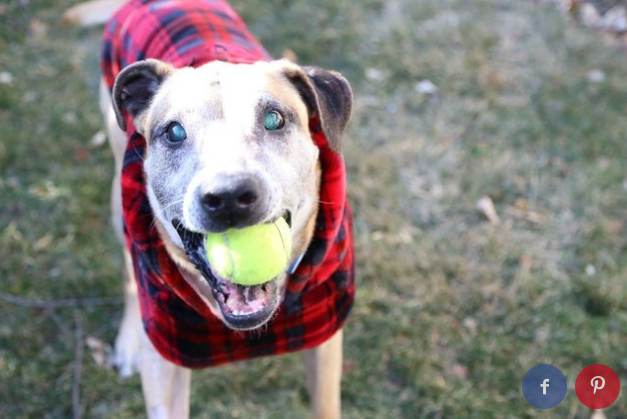 Source: The Dodo