Animals
Adorable Pup Can't Get Adopted, So He Learns A Rare Skill That Makes Him Irresistible
Sometimes, people just aren't willing to put up with an animal's faults.
Not every potential pet is perfect, of course, but some sitting in shelters pose bigger challenges than others. And sadly, few want to take a chance on such poor creatures.
That was the case with an adorable pooch named Ivor.
Ivor had been surrendered 5 times in his short life, and it wasn't because he was disagreeable or had a bad temper. It didn't have anything to do with how he looked, either.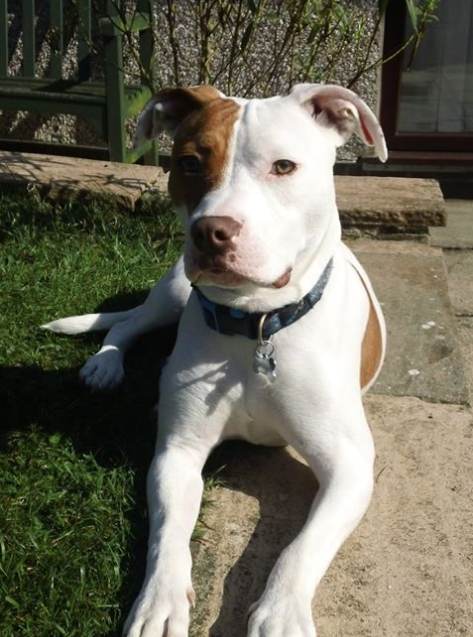 No, this young Staffy was indeed beautiful but for some reason, nobody could understand why he wasn't learning like a normal puppy.
And that's why poor Ivor just couldn't find a loving home. He was proving to be too much trouble … but why?
Well, as Natalie Heaton of the RSPCA discovered:
"We suspect people couldn't cope with him or understand why he wasn't learning like a normal puppy without realizing that he was in fact deaf."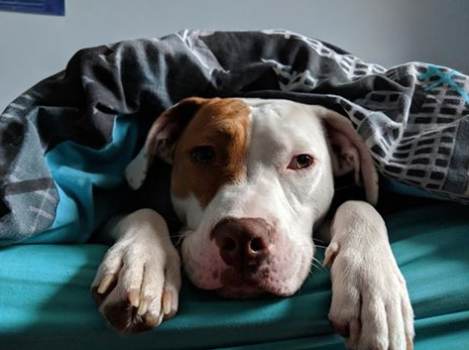 Yes, Ivor was almost completely deaf, which of course meant he wouldn't be able to learn like other dogs.
This would continue to be a hurdle for the rest of his life, so the charity team decided to give Ivor a skill that would make him absolutely irresistible to the right person.
They started to teach Ivor hand signals and amazingly, Ivor turned out to be a very intelligent and attentive pup!
Better yet, it didn't take long for someone – Ellie Bromilow – to fall in love with Ivor and his very rare ability to recognize a wide variety of hand signals.
She adopted Ivor on the spot and brought him home, then continued to work with the eager-to-learn pooch:
"He'd already learned the sign command for 'sit' and 'come' from staff at the RSPCA centre but now he knows lots more like 'lie down', 'stay', 'all gone' and he's learning 'roll over'…
When he gets the sign for 'walkies' he gets so excited. We keep him on a long lead and, if he's looking, he'll come to you when you raise one hand in the air."
There are still challenges, of course. For example, Ellie says deaf dogs often become frustrated so they bark a lot. But Ivor's new owner is patient and loving, and she works past this obstacle.
Besides, she revels in Ivor's other abilities:
"Ivor also has an amazing sense of smell so we use that for games to keep him occupied.
We hide lots of treats around the house for him to find."
Now Ivor is 10 months old and he has a popular Facebook fan page, too. And you can see why; he's such an amazing dog! 😀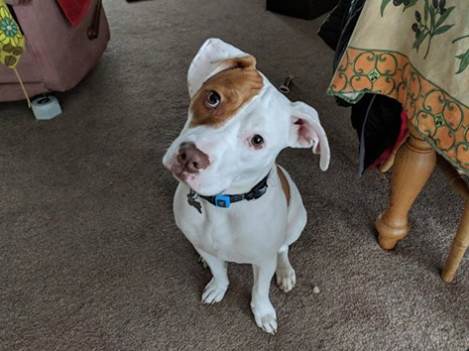 Source: I Heart Dogs