Animals
Tiny Pup Tossed From A Car Window – Rescuers Are Heartsick To Learn The Owner's Motive
A tiny bundle flies out the window of a moving van, and smacks onto the hard pavement.
At first, pedestrians think it's a litterbug, who had tossed a black bag of trash onto the street.
But then a few get closer and realize that it isn't a trash bag; it's a furry little blob, and it's actually moving…
One concerned pedestrian runs up and realizes that it's a very small pug!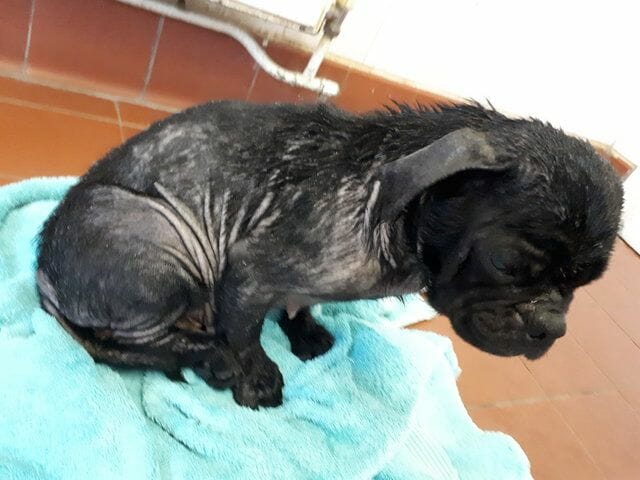 The little pug is hurt and scared, so the Good Samaritan quickly calls the RSPCA's Millbrook Animal Centre for assistance.
Rescuers are on the scene in moments and the pug, which they name Peggy, is rushed to a local veterinarian.
Soon after arriving, they're thankful to learn that though bruised and battered, Peggy hasn't sustained any major damage from her tumble.
On the downside, however, it's clear that her owner had treated her poorly. Well, no surprise there, right?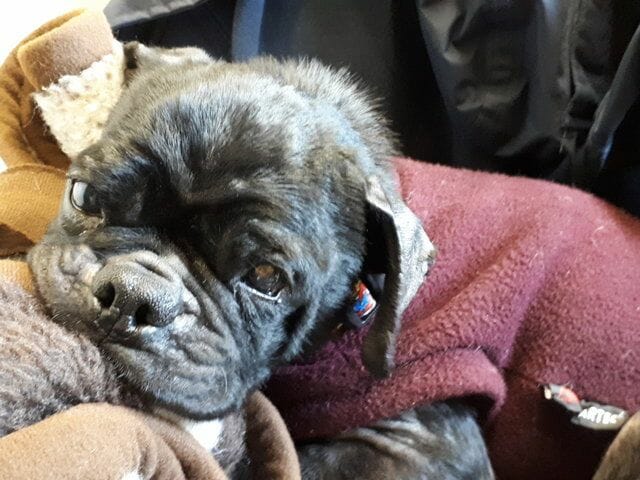 Peggy is malnourished and underweight, and she's missing patches of fur. But there's something else, too…
The vets realize that the female pug had been used as a breeding dog in a puppy mill!
And after Peggy had been all used up, and couldn't breed anymore, her evil owner launched her out a moving vehicle!
How sad is that?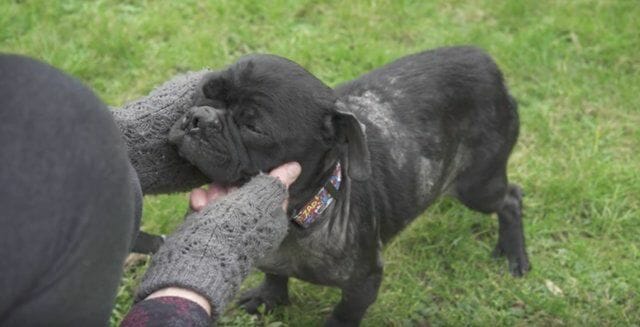 Said the Center's deputy manager Liz Wood:
"Mentally you could see she was scarred too, you could see the sadness in her eyes — God knows what she'd been through for most of her little life.
I suspect she'd been kept as a breeding machine to produce puppies which could be sold … for large numbers.
Then, when she came to the end of her shelf life, they discarded her like rubbish. It's heartbreaking and utterly despicable to treat a dog like a disposable object."​
Well, Liz was just so heartbroken over Peggy, she decided she'd take the abandoned pug home with her.
And over time, the previously abused pup started her comeback; now she's happy and healthy, and her future is so much brighter.
Said Liz:
"We're starting to see her cheeky side now.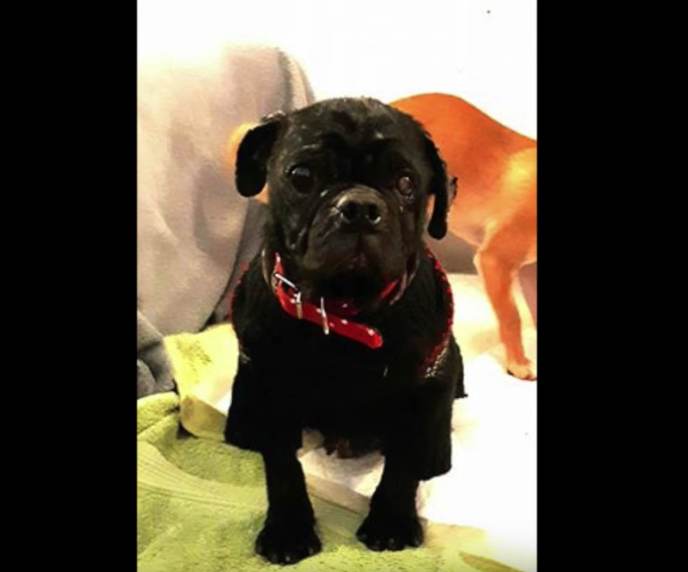 She barks when she wants food and she makes funny little grunting noises when she is pleased to see you — her whole body wags, it's adorable!
She's such a sweet dog and will make a wonderful companion for someone."
Here's hoping!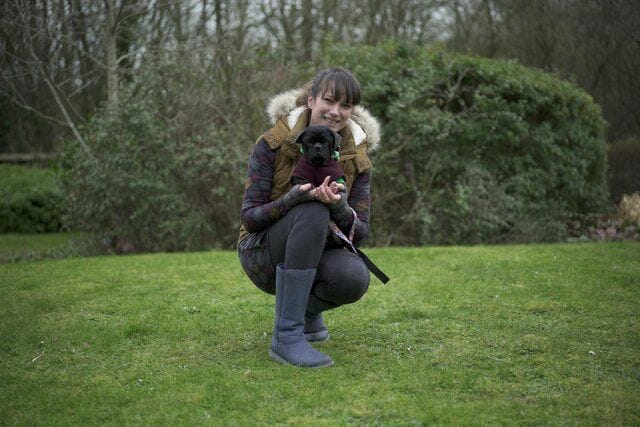 This is one pooch that absolutely deserves respect, affection and love for the rest of her days, so a warm-hearted owner needs to step up.
But this story is enough to make animal lovers see red, isn't it? The fact that people out there can treat animals this way…
It's just impossible to understand!
Source: Pawpulous