Animals
Abandoned Pup Is Minutes From Death – Vets Race To Her Side And Make An Eye-Popping Discovery
It's so sad when terrible things happen to innocent animals.
It's even more depressing when the cause of those terrible things is entirely the fault of humans. It's up to us to protect them, not injure them!
Nugget is an adorable 2-year-old pooch that very nearly lost her life, and all because the mean streets of a big city can be violent.
Rescuers found Nugget on the New York City streets and the instant they laid eyes on her, they knew she was in trouble.
She couldn't move well and there was obviously something wrong inside; that's when they looked close and realized the awful truth: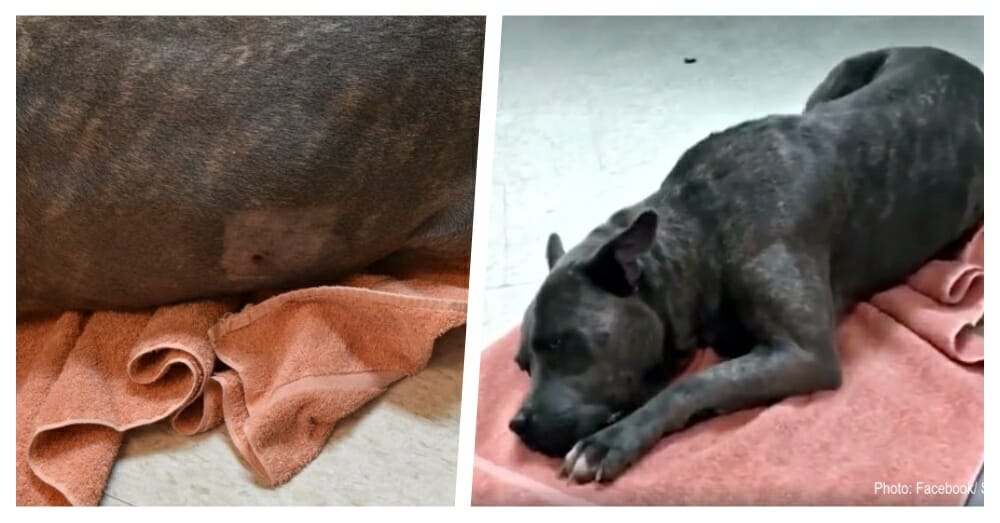 There was a bullet hole in the dog's side!
The team immediately rushed her to the vet's, concerned about her dropping blood pressure. It was a race against time to save the severely injured pup!
And when they finally got Nugget to the doctor, everybody was stunned to learn the truth: that bullet had done a gigantic amount of damage. In fact, Nugget shouldn't even be alive!
Here's a statement from Second Chance Rescue NYC Dogs:
"The bullet blasted through practically every major organ in her body. Went through her abdomen, chest , diaphragm, spleen, gallbladder, intestine, and now remains lodged in her liver.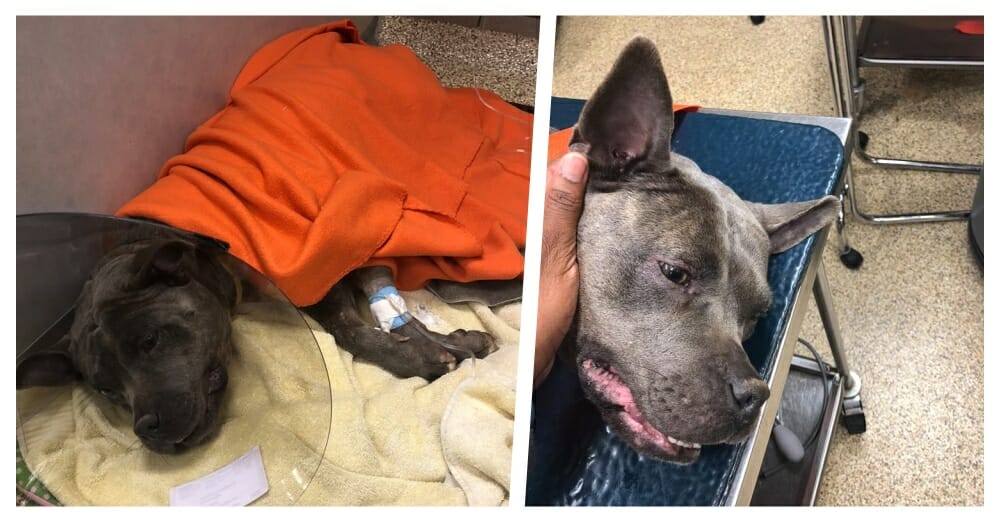 The bullet needs to remain in the liver, should it be attempted to be pulled out…it would kill her."
Thankfully, BluePearl, a specialty emergency pet hospital, was able to perform the necessary surgery. They repaired all the damage done by that bullet, though the dog was still in critical condition.
Nugget did have a microchip but when they contacted her owners, the owners said they had no interest in keeping her. They'd just tossed her into the street!
So there Nugget was, fighting for her life, with nobody to love her.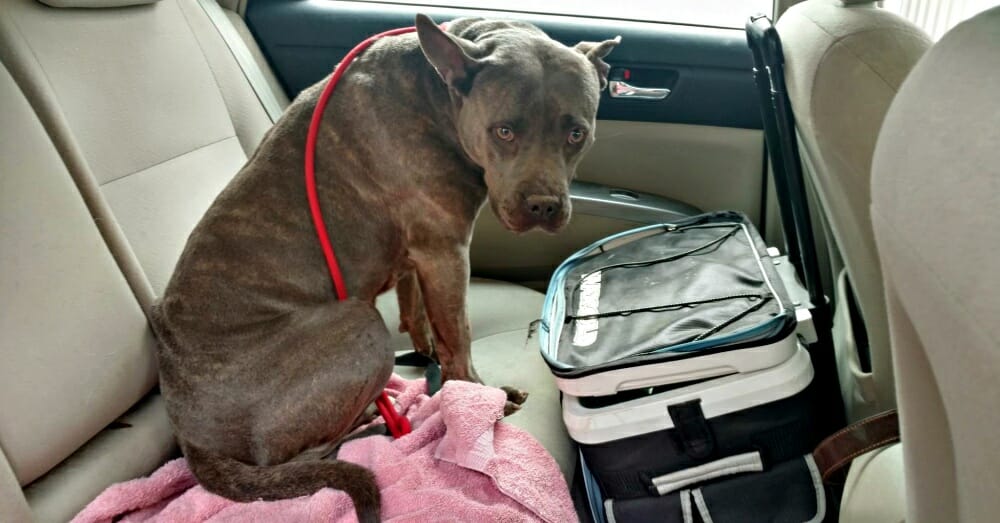 But she has maintained her good spirits throughout the ordeal, and the team is actively searching for someone to adopt her:
"There is something very in-particular we will be looking for from her future adopter. When she is medically cleared in a month, we will adopt her out to someone who will be careful with her heart.
She has had enough selfish people in her life and we are not looking to add on another one. She deserves to have someone be very mindful of her and put her feelings first.. not an afterthought.
This picture is from today, it is difficult to not fall in love with her."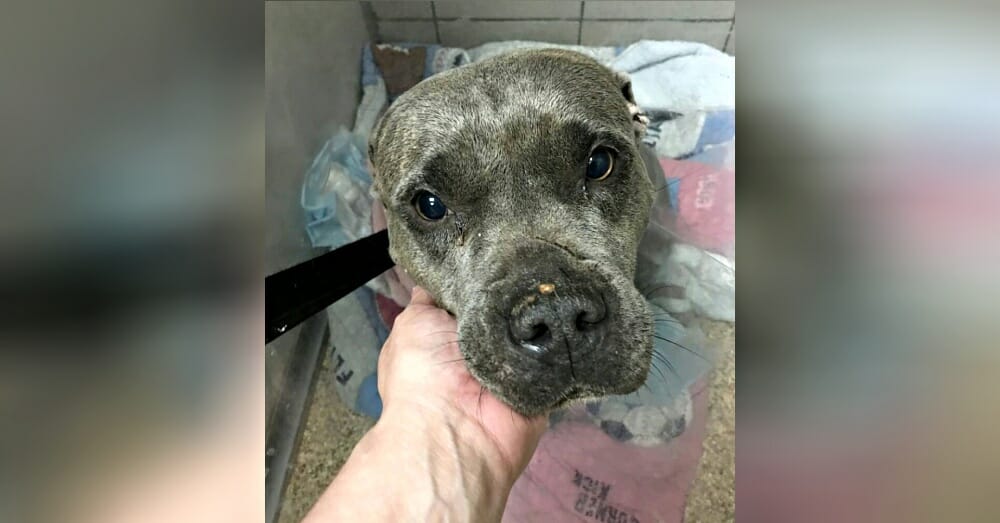 They're so right!
She does need a loving home and someone who understands all the trauma she has experienced.
A loving, innocent pup like Nugget shouldn't ever have to suffer a bullet again, and she deserves some extra TLC.
Will you be the one to give it to her?
Source: The Animal Rescue Site