Animals
Stranded Pup Cries Out For Help – Rescuer Looks Close And Spots A Sinister Trap
Abandoned and left to drown, a young dog holds on for dear life.
She's apparently stuck on a log in a remote part of the Erie Canal, and she's struggling to keep her head above the rising waters.
A pedestrian happens to spot the desperate pup, and quickly calls the local Animal Control.
And when the first officer arrives on the scene, she realizes that the shepherd-husky mix seems perched on the log and unable to escape.
But why?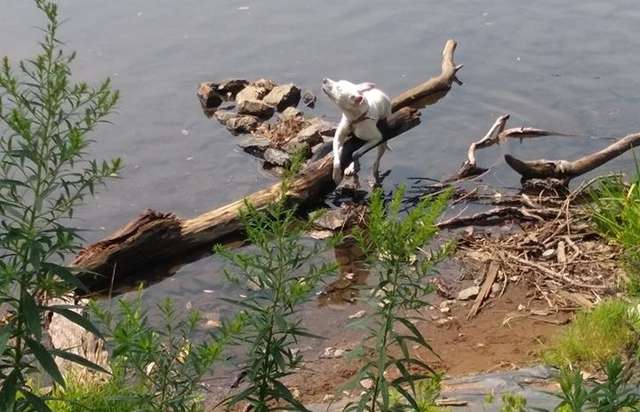 The pooch looks healthy enough; it doesn't appear injured or sick, and it really is trying hard to break free from the log.
Then the officer gets close enough and spots something horrible:
The dog is tied to the log with her own leash!
Someone had intentionally tied the poor animal to the dog and left her to drown!
The officer leaps into action; she rushes forward, untangles the leash, and frees the terrified pup just in time.
Said CNY SPCA humane educator Dee Schaefer:
"The log was partially submerged in the water and she was hanging on to the log with her front feet, and her head propped up.
That whole area is under a flash flood watch. It's a low-lying area, but had she not been taken out before this past weekend, she probably would have drowned."
Very likely, and very sad. Who would do this to any animal, especially one that's obviously so affectionate?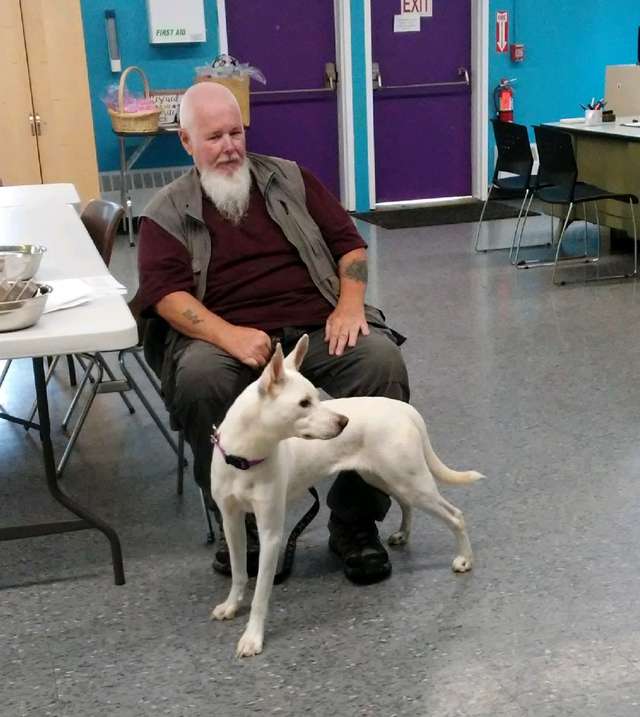 Shelter workers soon realized just how affectionate this happy pup was:
"She was nervous when she arrived, but she's really come out of her shell in the last two days that she's been here.
She's an absolutely wonderful dog. Very, very sweet.
I don't think there's anybody she's met here that she hasn't liked."
The 1-year-old pup, appropriately named River, "is a ball of energy" and ready to jump around and play with just about anyone.
Of course, the rescuers still can't get over what River went through, and they hoped the police could finally bring River's former evil owner to justice.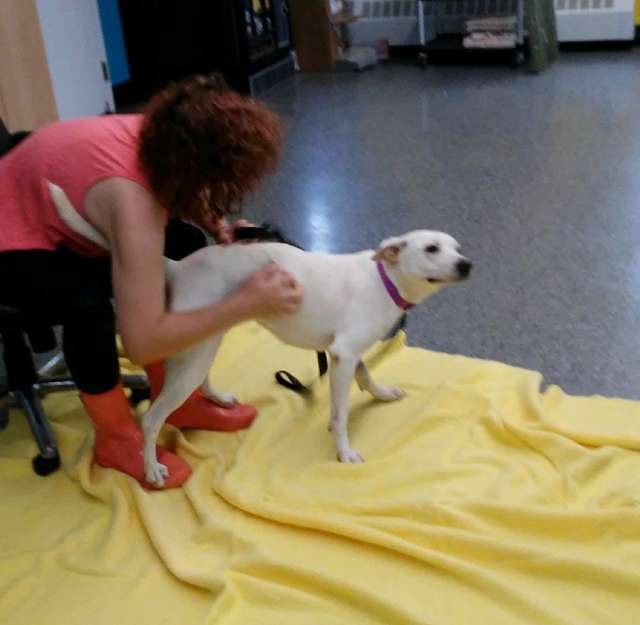 Soon after the incident, a tip came in and River's owner was found … and the truth was even more awful: he'd paid a guy $50 to get rid of his dog!
Well, at least that owner has since been arrested and charged with a Class A misdemeanor for animal abandonment.
As for River, you don't have to worry; the shelter has already received plenty of phone calls about her.
And when she finally steps into her loving new home, she shouldn't ever have to worry about being abandoned and left to drown!