Animals
Injured Pup And Hiker Can Barely Move – An Otherworldly Power Comes To Her Aid
There are times when we're so exhausted, we're sure we can't continue.
But in those times, something inexplicable could happen … and we might magically find the strength, after all.
Tia Maree Vargas was out hiking on the 11,106-foot-high Table Rock in Idaho, when she came across a huge injured dog following a family.
That family was trying to find the lost dog's owners; the poor pup had slid a few hundred feet down a cliff, and was obviously badly hurt.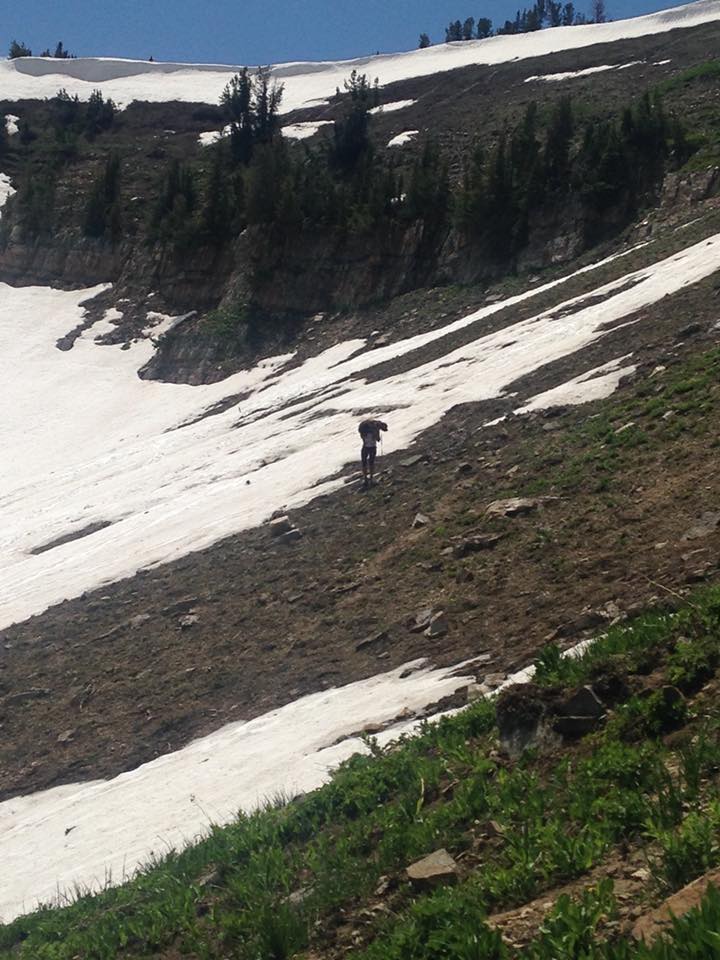 The pooch was an English Springer Spaniel and he'd gotten lost the night before.
Now, he was hurt and afraid, and the family was just trying to help
Unfortunately, the big dog could no longer walk and he needed to be carried … but he weighed 55 pounds!
Tia is a very active, very strong woman, so she figured she'd give it a shot; with the dad's help, she hoisted the pup onto her shoulders and started off down the mountain.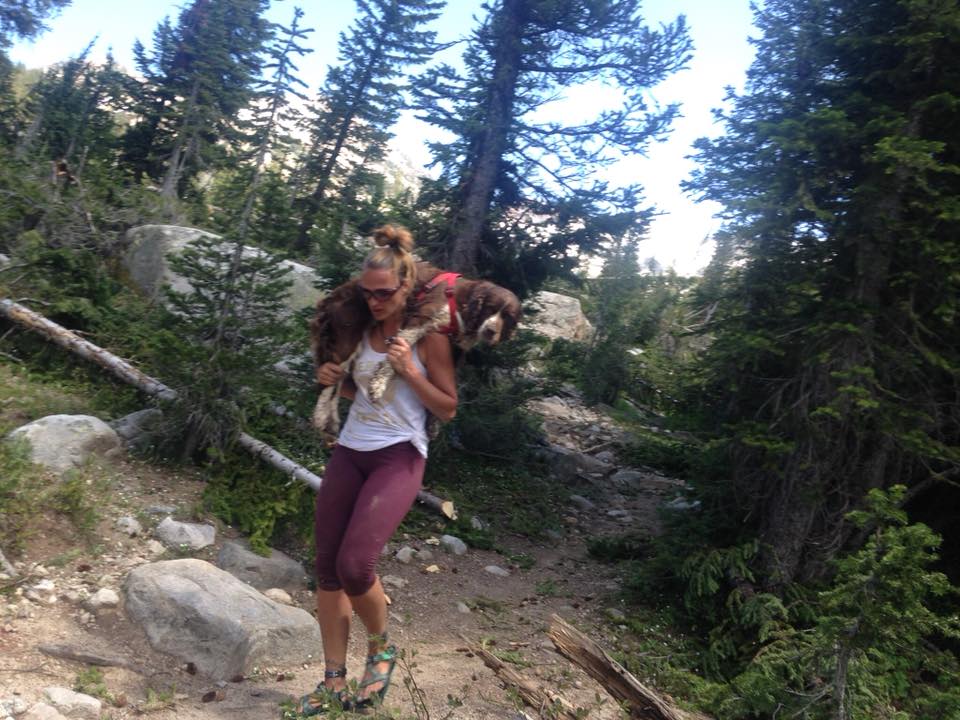 "If it were my dog or my child or someone I loved, I would want someone to do that for me…
There's no way I could have left him up there and still had a heart at peace."
So kind-hearted!
But that 55 pounds proved to be quite the load. The dog (who they later learned was called Boomer) was just too big.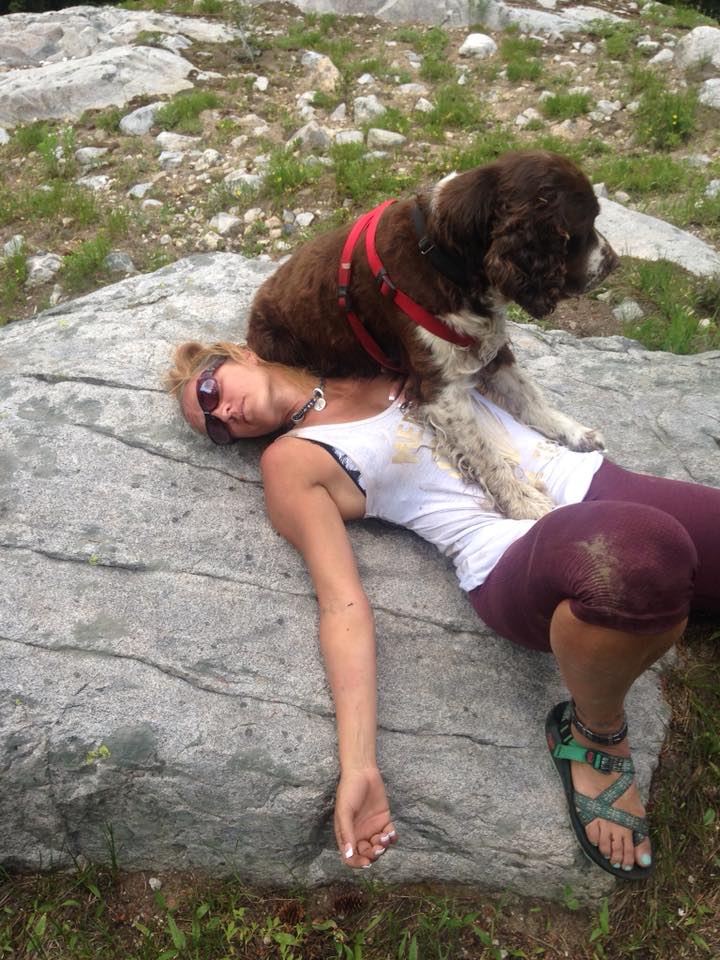 And it didn't help that the trail was closed due to snow and debris. They all eventually got lost…
"We got lost twice. We couldn't find the trail," Tia said.
"And at one point we had river on both sides of us, and that's about when my legs were done.
We were walking through brush and thicket and it was scratching our legs.
It started to rain and I put Boomer down on a rock and I laid on his belly and I was just done."
But the family wasn't about to let Tia quit!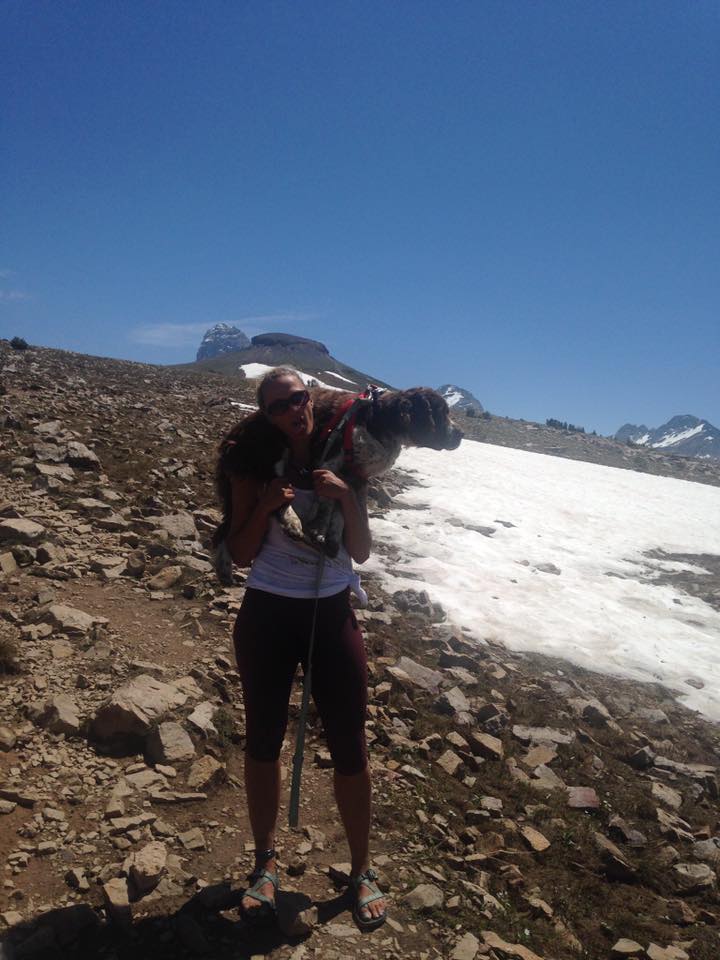 The dad cracked a joke, which made Tia laugh, and then she did something she never expected to do: she said a little prayer.
"…I thought, 'I'm alright. I can do this.'
So I said a little prayer and I picked up Boomer and it literally felt like someone had walked up behind me and lifted the weight off my shoulders."
And she just kept going … for six hours!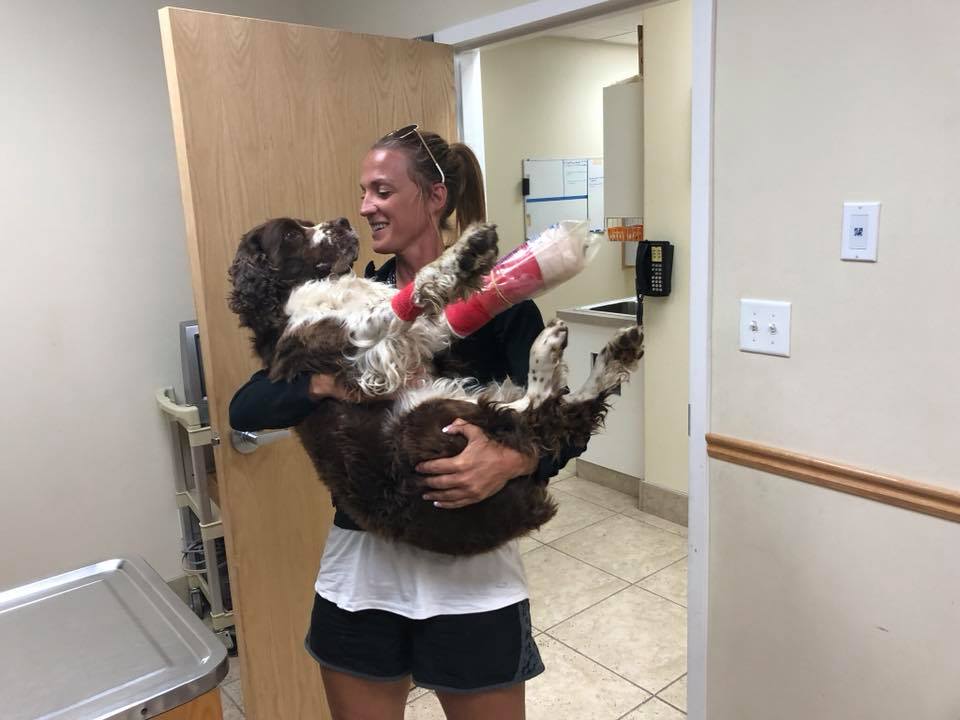 That's how long it took to get to the bottom of the mountain but they finally made it, and when they got back, Tia quickly called the number on Boomer's collar.
Boomer's owners were overjoyed:
"They thought for sure that they had lost him forever," Tia said.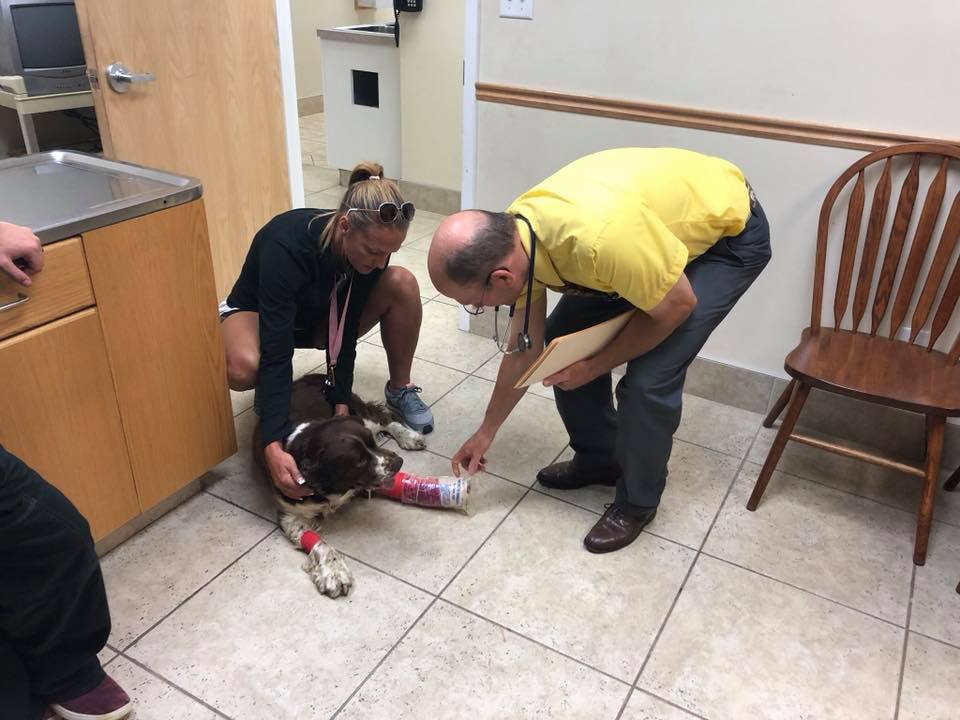 We called them and their first question was – 'Is he dead?' And we're like, 'No, he's very much alive and you could hear the 9-year-old Travis in the background crying."
What an amazing feat of strength and determination!
And who knows? Maybe someone up there DID give this kind soul a little boost… What do you think? 😉