Animals
Pup Kept Sniffing A Strange Lump On Owner's Nose. She Was Trying To Save Her Life
Dogs are incredible creatures.
Sometimes, they pull of feats that nobody can explain, not even animal experts or medical professionals. And that's precisely what makes dogs perfect companions for humans.
When you least expect it, your four-legged friend might do something that can actually save your life, so pay attention!
Case in point: Lauren Gauthier of Buffalo, New York, was confused when her coonhound dog Victoria kept sniffing at her nose.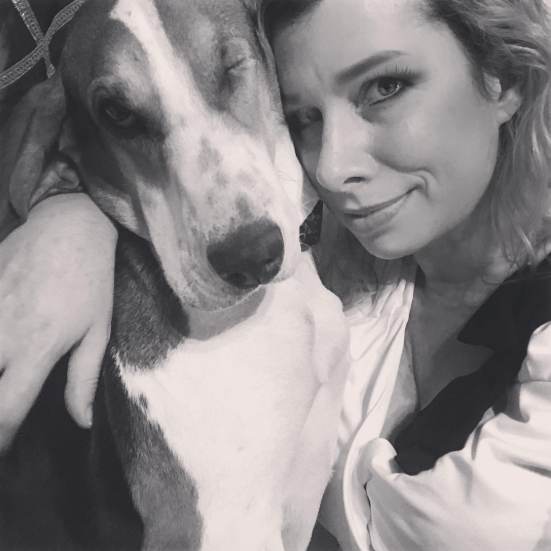 There was a small reddish lump there and though it was a tad unsightly, Lauren wasn't too concerned. And yet, Victoria just wouldn't leave her alone.
Day after day, Victoria would put go nose-to-nose with her owner, sniffing at that tiny little bump.
As it turns out, the concerned dog had a very good reason for being fixated with Lauren's nostril. And if Lauren hadn't visited the doctor, it might've been too late…
As she told InsideEdition.com, it was determined that the bump was basal cell carcinoma, a type of skin cancer.
And Victoria had known!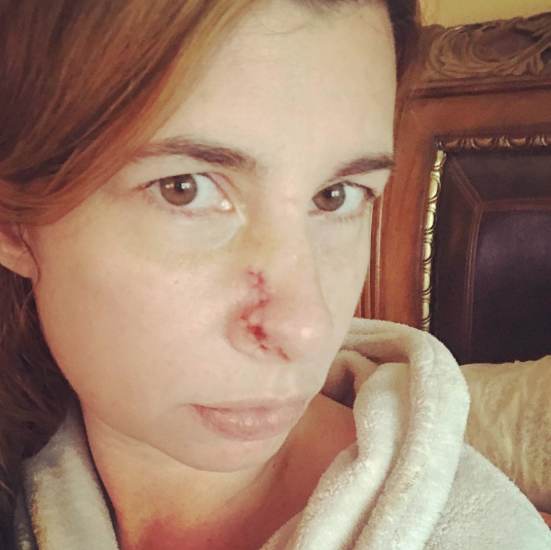 "She'd been literally putting her nose onto my nose where the cancer was.
My dog's persistence in smelling that area made me wonder if there was something suspicious about it."
Lauren thinks the cancer came from using a tanning bed three times a week when she was a teenager.
And years later, it was her adorable rescued pooch that called attention to the danger lurking in her system.
"She started smelling a specific area of my nose to the extent that she would actually touch her nose to mine where the cancer is and lean back and look at me and smell it again and look at me.
It was very odd and she kept doing it repeatedly and I thought that that was a little bit unusual for her to do."
As you might expect, Lauren is now warning teens to avoid those suntan beds, and she's also thanking her lucky stars for Victoria. As she added later:
"Hounds have a keen sense of smell but I never thought that I would personally benefit from it!"
Lauren is getting better by the day, too, so this story certainly has a happy ending.
And you can bet that Victoria will have a loving owner forever, and one who will never forget what man's best friend did for her! 🙂
Source: Inside Edition