Animals
This Pup Was Labeled 'Unadoptable' Before His Special Talent Was Discovered
We all have our special talents. Sometimes, it just takes a little digging to find them.
The same holds true for members of the Animal Kingdom, including the ones that are summarily dismissed for having an impediment.
Swamp Haven Group specializes in handling such special pups, as it welcomes "down-on-their-luck dogs and nurtur[ing] them back to a healthy mental and physical state, so they can find their forever home."
A beautiful white dog named Ghost is among those that have benefited from the group's care.
He was discovered by animal control and brought to the shelter, where it was discovered that the small pup was deaf.
But it wasn't too long before the adorable dog captured a ton of attention, including from Barb Davenport, a long-time dog trainer and K-9 program manager for Washington state.
While she had never trained a deaf dog before, she quickly realized that Ghost was very smart.
As in, super smart.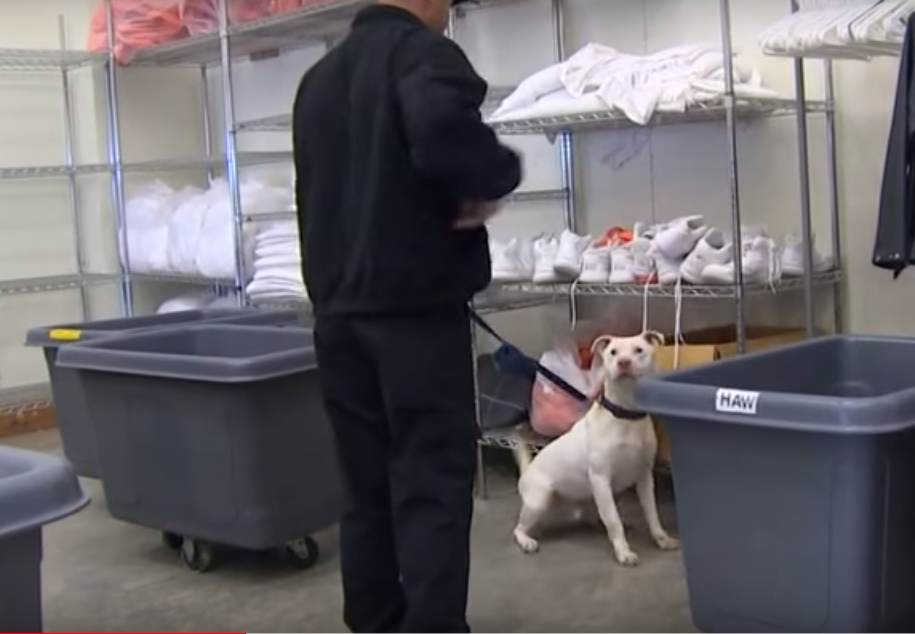 His lack of hearing makes his other senses quite keen, and he learned quickly when he was trained with hand signals.
Barb was shocked; Ghost turned out to be one of her most intelligent and quick-witted pupils!
Fast forward to today, and Ghost has been partnered with Joe Henderson to perform drug searches at state prisons and other secure facilities.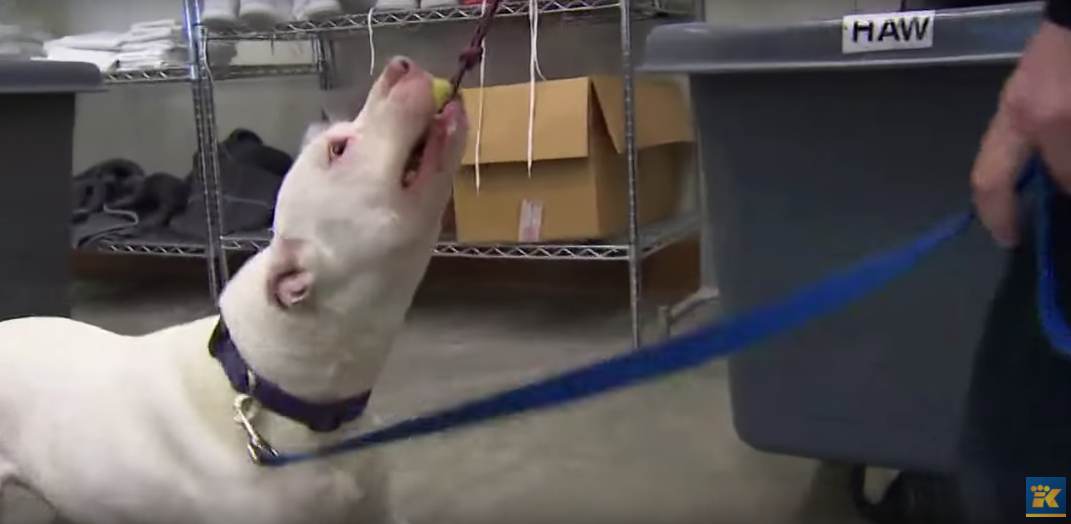 He's doing outstanding with his new job, and he really looks forward to being rewarded with a tennis ball when he hits the jackpot with his keen sense of smell!
Hats off to the shelter for taking him in and providing him with some loving temporary accommodations, as well as to Davenport for helping to maximize his special talents.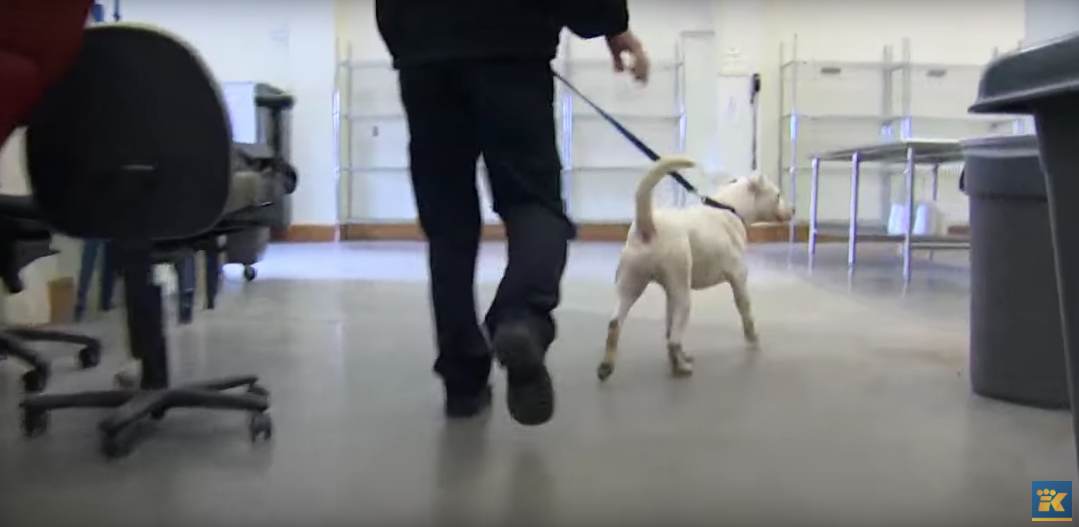 Just because an animal has a physical problem doesn't mean he isn't special.
And he might just be VERY special, like Ghost turned out to be! 
Source: Animal Rescue Site