Animals
Stray Puppy In Grass Won't Stand Up – Rescuers Inch Closer, Then Jump Back In Alarm
The poor little puppy didn't even stand up.
Maëlle Girard and her boyfriend Gilles Manzato spotted him by the side of the road in Bali, lying in the grass.
The poor little thing had obviously been abandoned and at first, they thought the innocent creature was actually dead.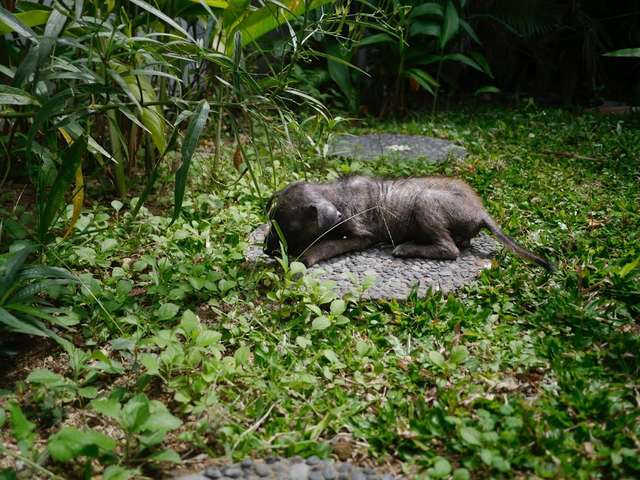 But then Girard saw that it was breathing, and it was likely just trying to hide in the tall grass. Little guys like him are frequently scared, after all.
After seeing the pup was alive, the couple moved on down the road.
But they couldn't stop thinking about him.
"…we couldn't stop thinking about it," Girard said.

"So we drove back to the same spot and the puppy was there, trying to stand up."
It was having trouble, though.
The frail animal finally managed to stand and stumble over to the concerned couple, and that's when they gasped in dismay:
The puppy was in far worse condition than they'd thought!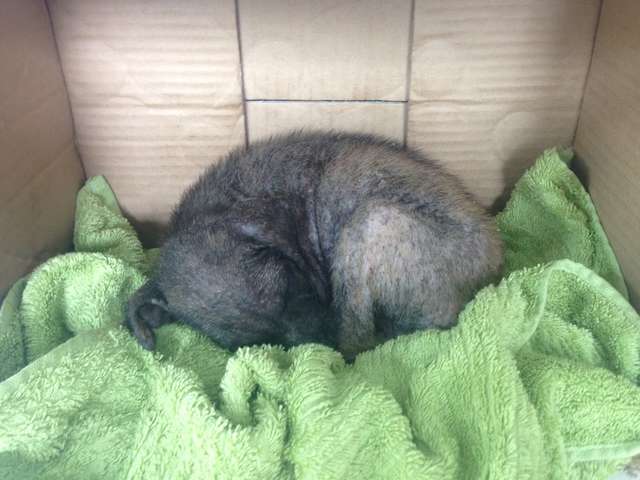 This suffering pooch had lost almost all of her fur due to scabies, and Girard could tell the poor thing was extremely sad and uncomfortable.
Her skin was just such a terrible mess. Said Girard:
"Our first plan was to hand her over to a rescue shelter, but we instantly fell in love with her.
I remember the first nights, her skin was so itchy she would scratch constantly and cry at the same time."
How awful!
For three whole days, the puppy – which the couple called Ika – barely moved at all. She was just too itchy and sore.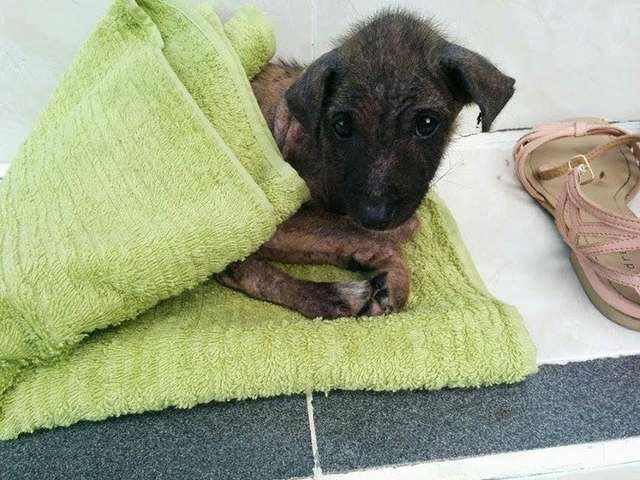 But the couple worked with a local veterinarian to treat the scabies, and gave Ika daily coconut oil scrubs to help treat her damaged skin.
Finally, the pup began to recover … and her personality came back, too!
"Ika is definitely an alpha dog. She has anxiety issues and doesn't trust people easily but once you gain her trust, she can be the sweetest thing on earth," Girard explained.
"She is very loyal and protective."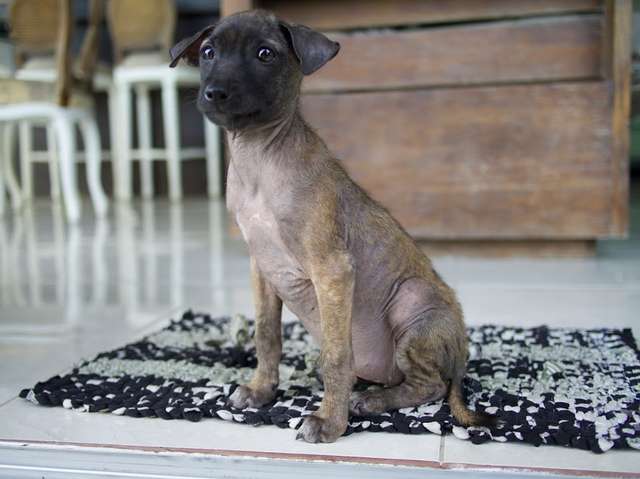 Nowadays, the couple takes Ika everywhere.
They go to the beach, to the mountains, and even to museums, and everyone they meet instantly falls in love with the formerly homeless pup.
The experience was so rewarding that Girard and Manzato got into the habit of rescuing other abandoned dogs.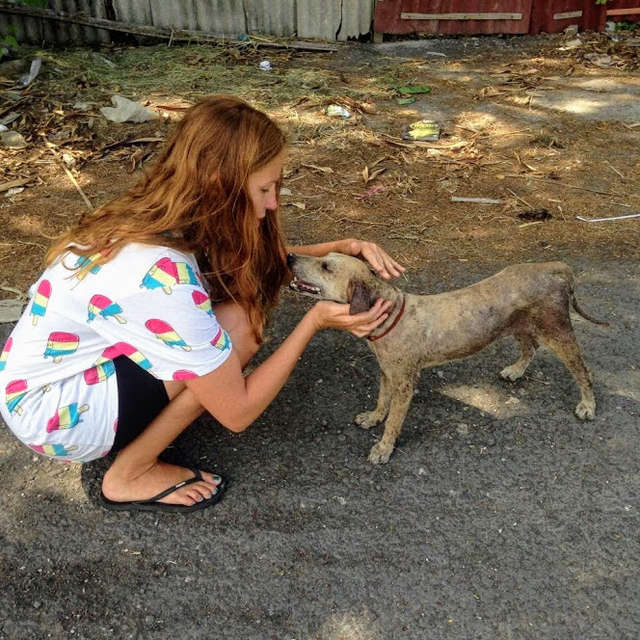 It soon became this kind-hearted couple's mission to rescue as many Balinese dogs as possible, so they started "The Bali Squad."
This group won't let another puppy like Ika suffer by the side of the road!
No more horrid skin conditions that make it so the animal doesn't even want to move. No more fear and pain.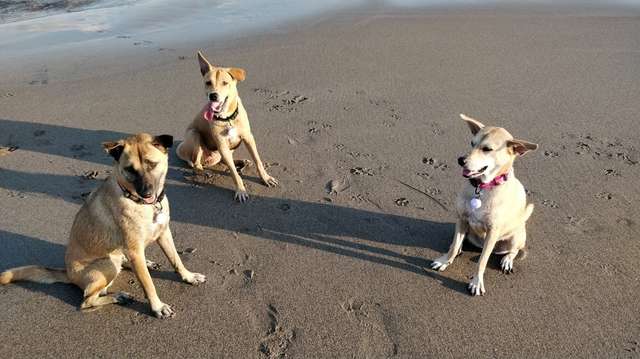 Just loving people and loving homes … isn't that a dream come true for every abandoned and suffering domestic animal?