Animals
Callie Was Tied To A Fence And Left To Starve. Watch Her Heartbreaking Reaction When Rescue Arrives…
Here's a cruel fact of life:
Dogs suffer every day in all parts of the world.
They're homeless, cold, starving, suffering from a myriad of diseases and other ailments, and they have little hope of survival.
So when Judy Obregon, a dedicated animal lover who runs a rescue organization called The Abandoned Ones (TAO), saw a puppy crying by the side of the road, she knew she had to do something.
The dog looked young and she was crying pitifully.
Sadly, Judy finds all too many abandoned dogs dead but this pup, despite being obviously injured, was very much alive.
She stopped the car and at first, she didn't notice what was around the dog's neck…it was a string that had kept the 6-month-old puppy tied to the fence.
And maybe the poor thing was limping because she'd hurt herself trying to break free.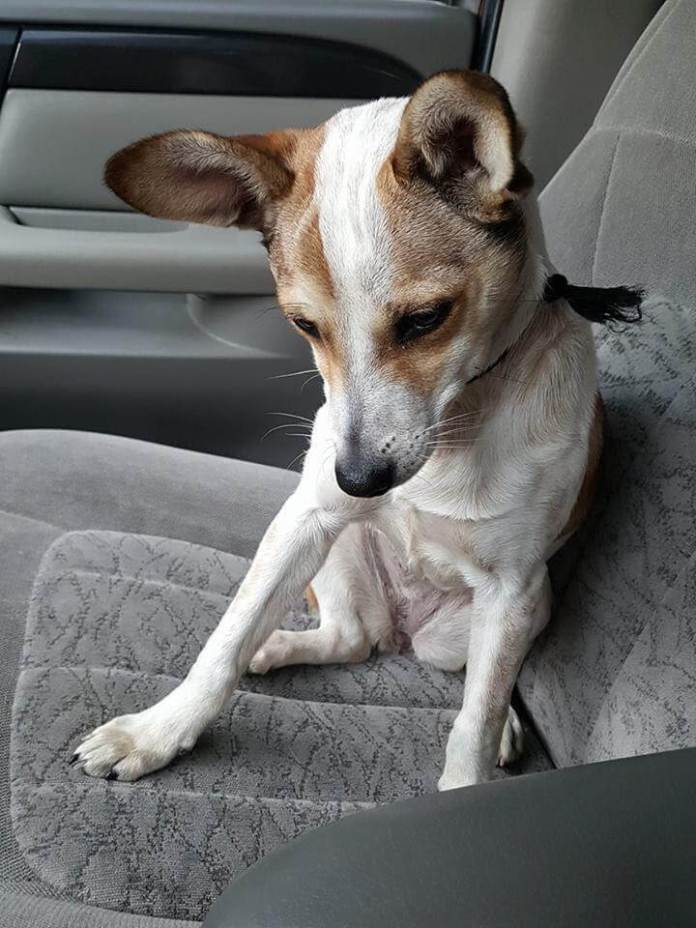 And as she observed:
"The saddest part is that even when she broke free of the string, she still stayed in the same spot as if waiting for the people who left here there."
Judy brought the dog, who she named Callie, to the vet.
Amazingly, despite the limp, Callie was quite healthy and she still had her appetite. She's going to be fine, thanks to Judy.
"Dogs like this make me cry all the time.

They are just so forgiving. I can see it in her eyes."
Forgiving, yes, but Callie obviously needed a loving home and hopefully, that's exactly what she's going to get.
She currently lives with a foster family but she's in good spirits and one day, a very lucky owner will bring Callie to her new forever home!
Added Judy:
"She's coming around to the point that she doesn't give a damn about what happened to her before. Her past is behind her."
Just beautiful.
Source: DoggiesCare