Animals
Puppy Rescued After Being Chained To A Tree For Months – Her Transformation Is Divine
When rescuers found poor Ziva tied to a tree in a Houston housing development, they were appalled.
The little pup was less than 1 year old and yet, her evil owners must've left her tied to that tree for months.
The Staffordshire terrier mix was supposed to have been a guard dog, but nobody ever bothered to care for her.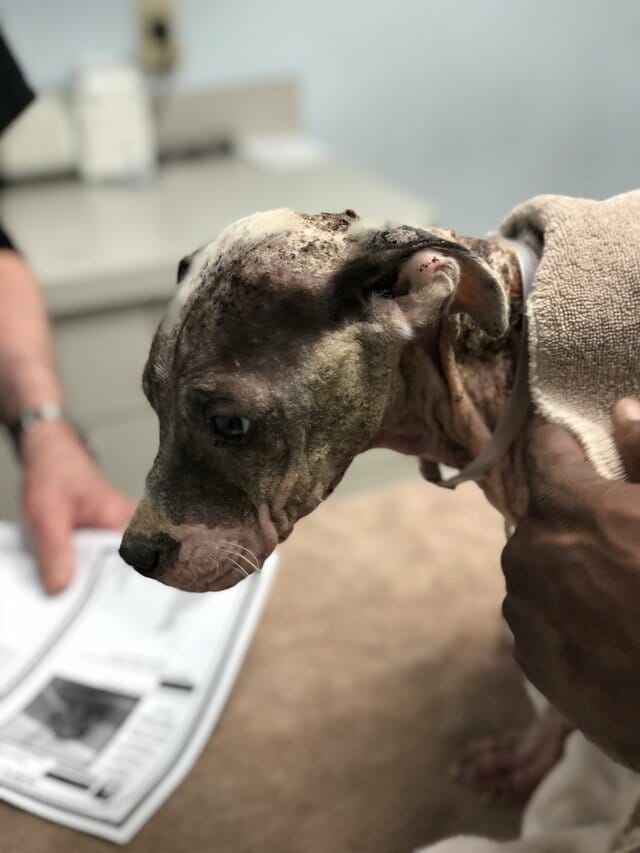 And because of that, the ailing creature had suffered terribly … both physically and mentally.
Ziva had lost most of her fur due to mange, her body was covered with sores, and her foot pads were rubbed raw.
On top of that, due to the awful situation, she'd become frightened and suspicious of humans.
Well, can you blame her?!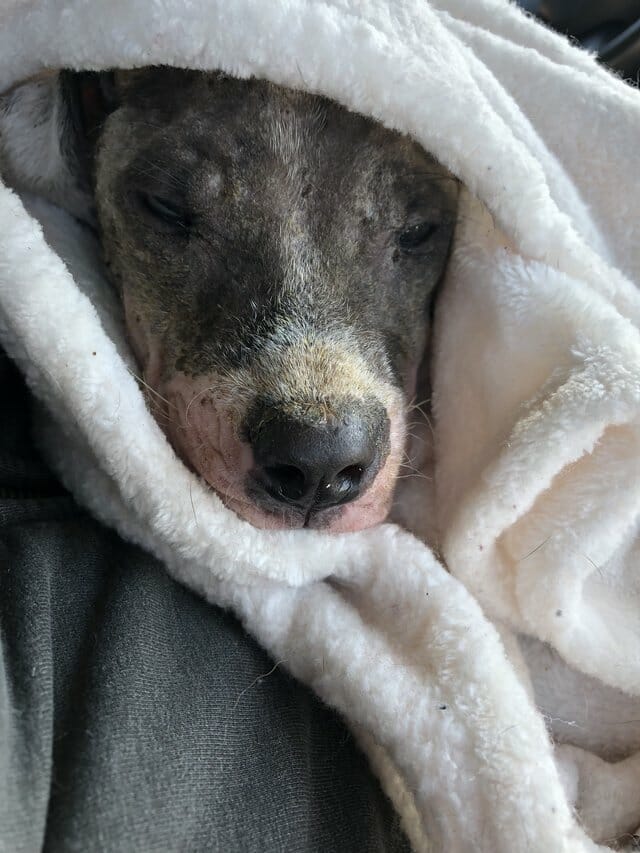 Ziva was quickly taken to a nearby shelter but Barbara Zuluaga, a member of A Chance to Bloom Dog Rescue, knew Ziva needed more.
"Ziva needed to leave the shelter immediately in her immune-suppressed state, so without hesitation, we answered the call for help."
They weren't sure if the poor pup could recover, given the fact that the odds were stacked against her.
But it's amazing to see how a dog can rebound when she's shown love and affection!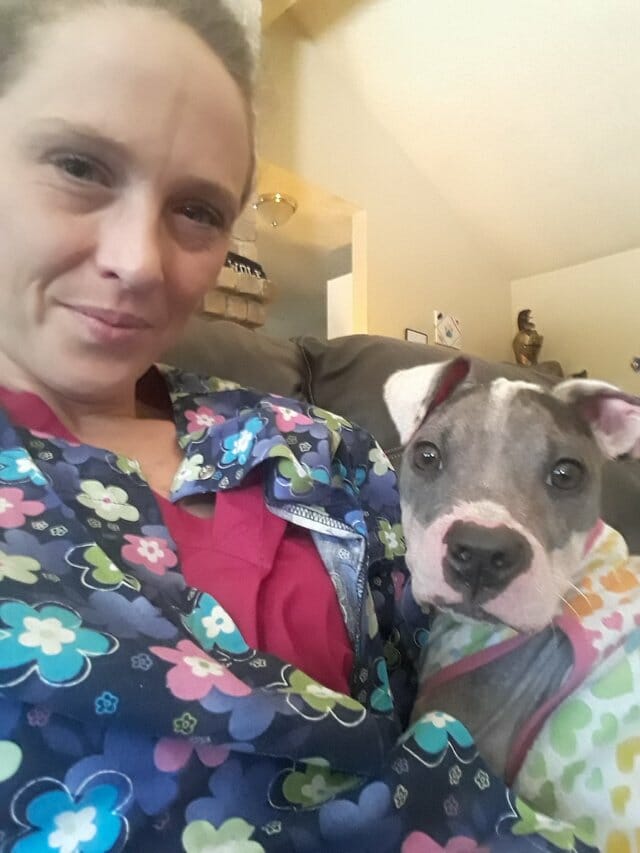 One of the vet technicians, Stephanie Williams, watched over Ziva as she rapidly improved, and said:
"She got to see what it was like to be in a home, and how to eat out of a dog bowl and drink out of a dog water bowl and sleep in a bed and how to jump up on the couch.
She did really, really well overcoming the adversities and the challenges that had been set before her, and I'm proud of her."
Now, Ziva has made a full recovery. And better yet, she has found a loving foster home with Cassie Rogers!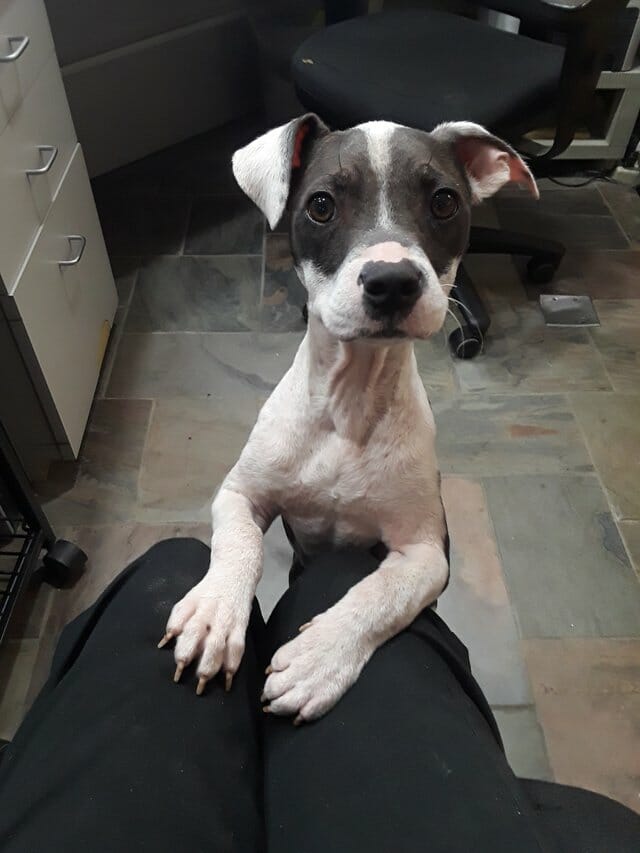 Cassie also decided to rename the intrepid pooch; her new name is Roxy. And the update is rosy:
"Roxy is doing fabulously.
"She is starting to play with toys, loves food time and treats, snuggles on the couch with us and sleeps in the bed, gives me kisses, and just wants to run and play with the big dogs.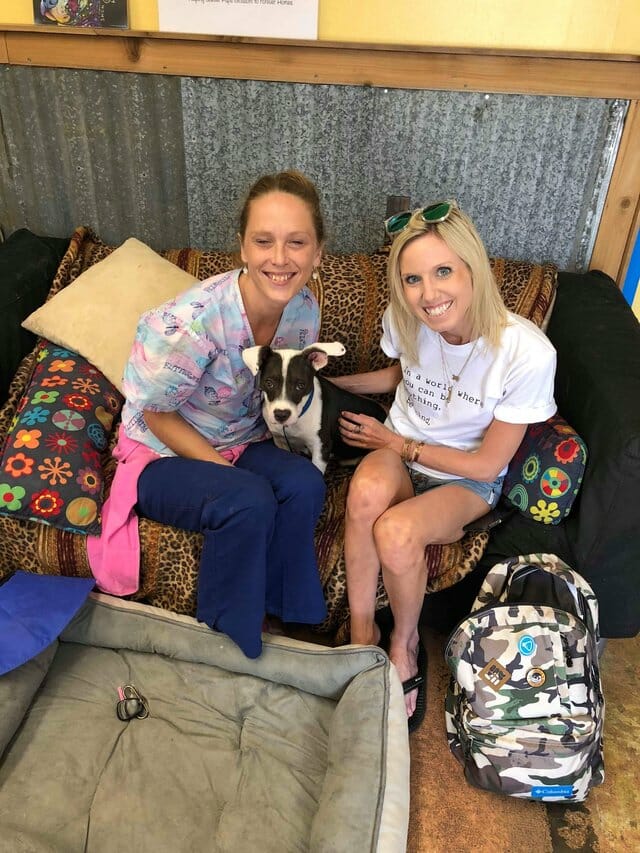 I am in love with her."
When a four-legged friend suffers through such a horrible nightmare, you pray for rescue. Sometimes, it never happens.
But when it does, the transformation we see in that animal is just beyond words, isn't it? 😀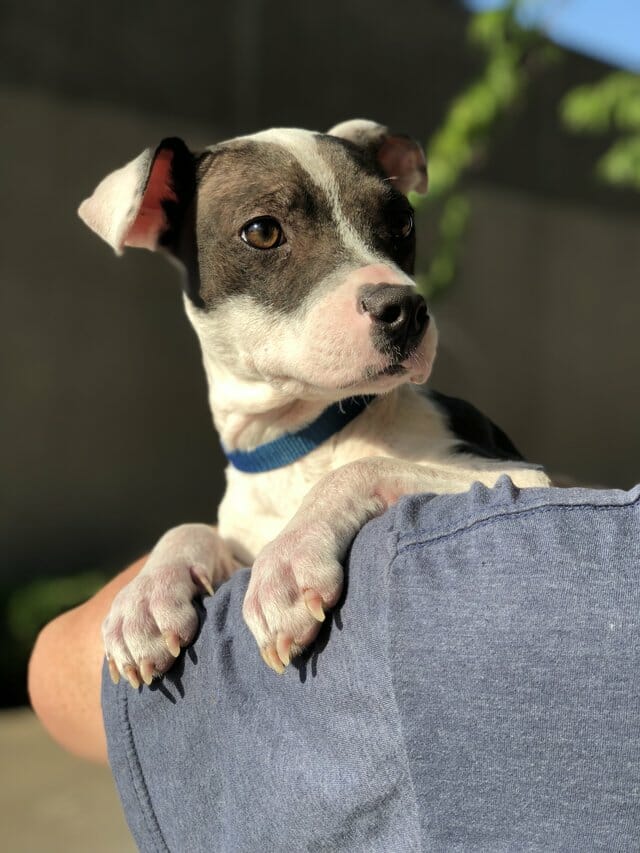 Source: The Dodo