Animals
Hungry Pups Steal Mailman's Lunch – Embarrassed Owner Delivers Their 'Apology' To The Post Office
When Carol Jordan adopted Bear and Bull, she quickly realized her new pups were a tad mischievous.
The two black Lab mixes just loved causing all sorts of trouble in the house; they chewed up drapes, gnawed at everything in sight, and even destroyed three lawnmowers!
But nothing was more embarrassing than the day Bear and Bull decided to overstep their bounds.
See, it's okay if they're a little boisterous within their own home … but when it starts to affect others, well, issues arise.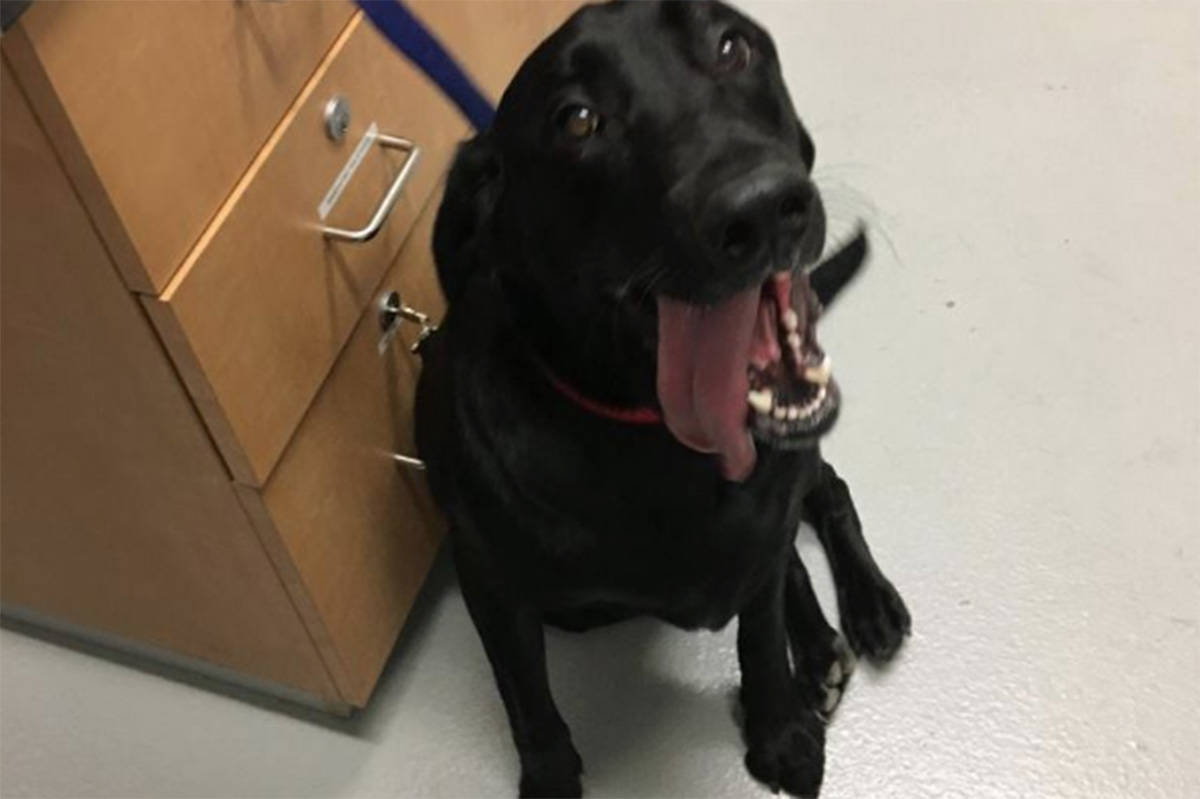 It happened when a postal worker arrived to drop off a few packages. He returned to his truck and couldn't believe his eyes:
Bear and Bull had found and completely devoured the mail carrier's lunch!
The annoyed postal worker had to continue on his route but he left a note for Carol, explaining what had happened: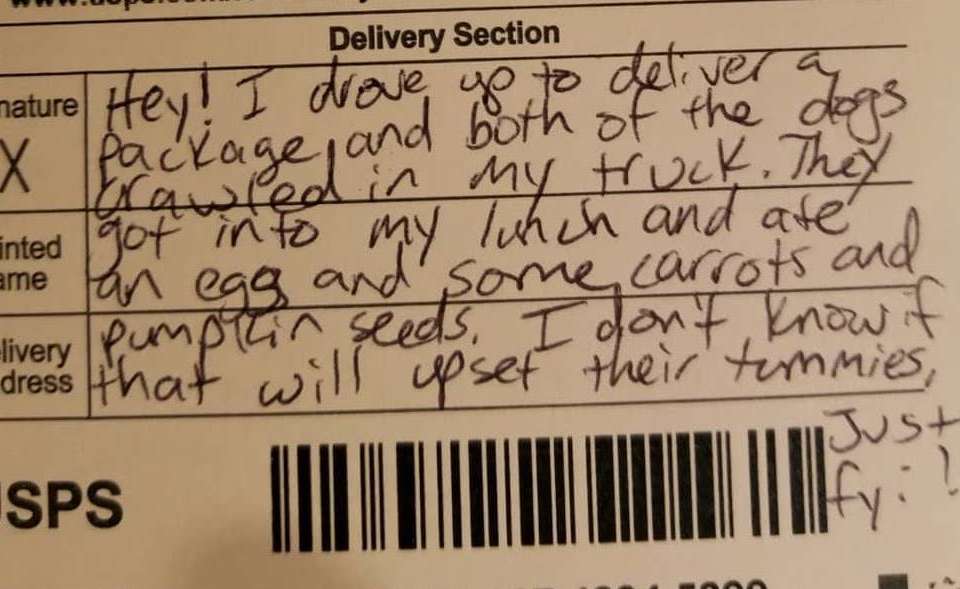 "Hey! I drove up to deliver a package and both of the dogs crawled in my truck.
They got into my lunch and ate an egg and some carrots and pumpkin seeds. I don't know if that will upset their tummies, just FYI!"
He obviously wasn't being mean about it and in fact, he was actually more worried about how it might affect the dogs!
Even so, Carol thought she owed the guy an apology and more importantly, Bear and Bull owed him an apology, too.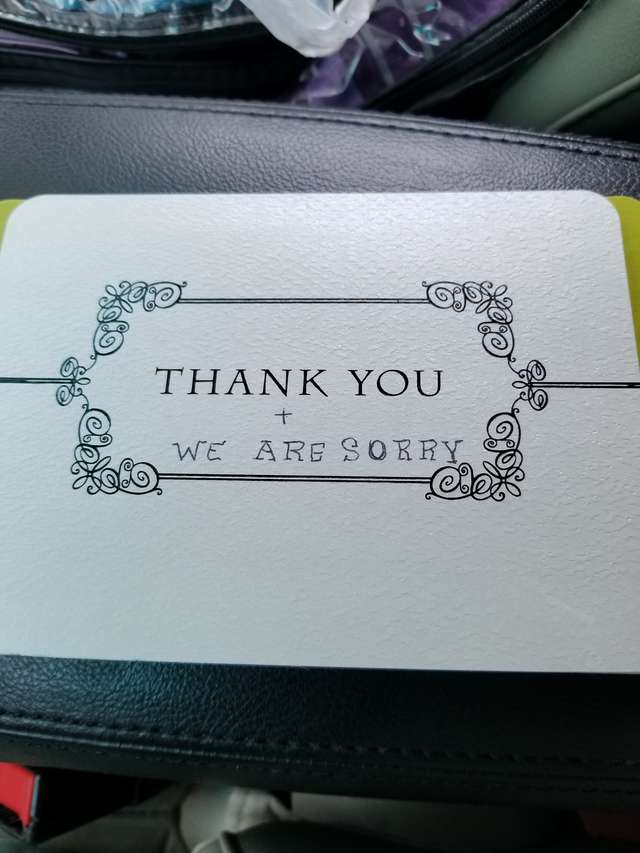 So, next week, she left their "apology" at the post office: a gift card, a new lunch, and a note of apology. As she said:
"It was so nice of her to leave us a note of concern for the dogs that we decided to get her a gift card from the 'boys' to make up for them eating her lunch.
I brought the note and card to the post office the following week so they could give it to the carrier."
The note read: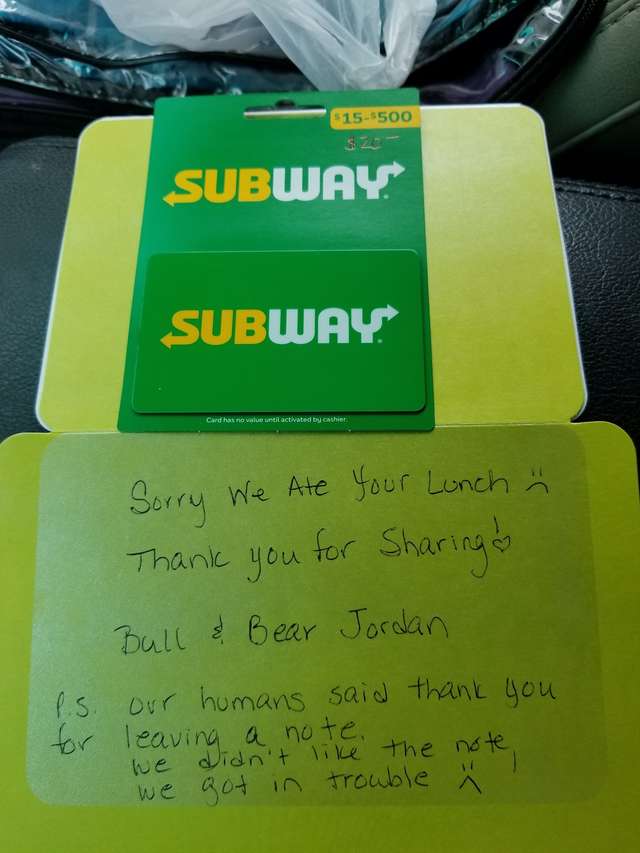 "Sorry we ate your lunch. Thank you for sharing! P.S.
Our humans said, 'Thank you' for leaving a note. We didn't like the note. We got in trouble.'"
Carol might have to start leaving more notes, too.
These dogs just can't get enough of trouble; they've even jumped into a FedEx truck!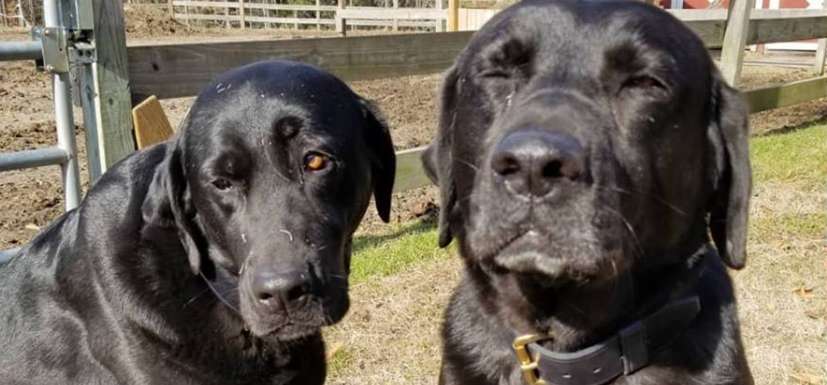 Of course, Carol still loves her rambunctious boys:
"They don't really regret anything they do!
They will look guilty for a while, but then it is all fun and games with them again."
Well, dogs are supposed to be fun, right? 😉
Source: The Dodo