Animals
When A Scared Rescue Kitten First Meets This Spoiled Dog, The Result Is…Magic
The old adage about dogs and cats isn't necessarily true.
We've seen hundreds of great stories all over the internet that focus on cats and dogs absolutely loving each other. And they're always so cute together!
But it remains true that all animals love affection and if another pet horns in on its territory, well…tempers may flare.
That's why Mojito's owner, Kim Downie, was a little worried when she first brought home an unbelievably adorable rescue kitten named Skywalker.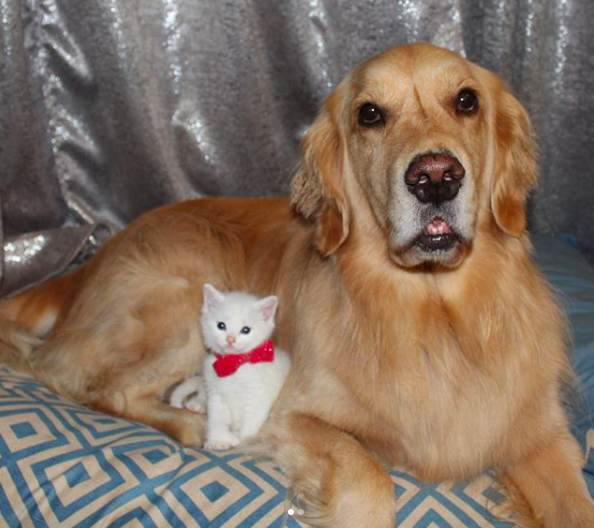 Mojito is very well cared for, to say the least; some might say she's just downright spoiled.
She has literally hundreds of toys and she carefully selects one every night to bring to bed with her. And when it comes to food, she's one heckuva princess!
She won't eat lettuce unless it has some ranch dressing on it, and she won't even eat strawberries without whipped cream. Yep, she knows what she wants and she gets it.
But all of a sudden, with Skywalker around, Mojito wasn't the spoiled baby of the house anymore.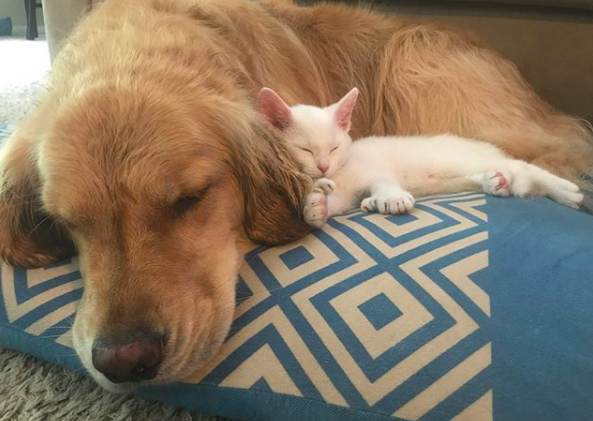 How would Mojito react?
In addition to being very well loved and being king of the roost, so-to-speak, she was, after all, a dog. And tiny Skywalker was of course very vulnerable and scared.
But Kim was overjoyed to see what happened when she introduced the two.
When Mojito first came up to Skywalker, she was so wonderfully gentle; she kept sniffing around him and never dared hurt him.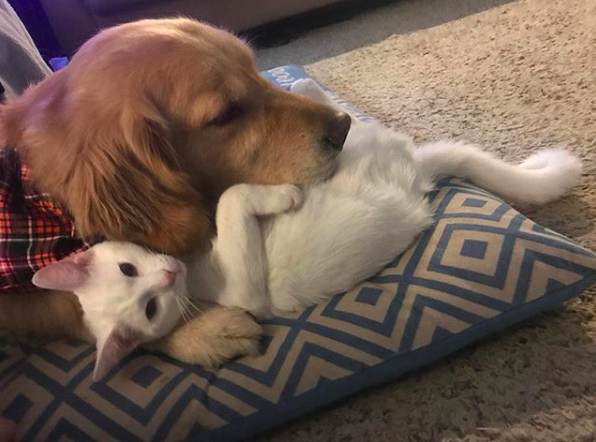 And now that the kitten is a little older, the two pets are completely inseparable, and their cuddling pictures are just melting the internet.
Furthermore, Mojito proved to Kim that she is a perfect nurturer, so Kim got her certified as a therapy dog!
So, Mojito gets to go around putting giant smiles on everyone's faces, in addition to caring for little Skywalker every day.
This isn't just a spoiled pup; this is a pooch with a beautiful, kindly soul and it's so great that Skywalker has such a fantastic companion!
Source: The Animal Rescue Site